Rs 500, Rs 1,000 ban: Paytm wallets claims 250% surge in transactions, 200% in downloads
Paytm users can pay virtually anyone who has a smartphone just by scanning their QR code or entering their mobile number in the Paytm app.
New Delhi: Patym, the mobile payment and commerce platform, is registering massive growth across India within hours of Prime Minister Narendra Modi announcing his plans to have a corruption-free India. The Paytm platform saw an overwhelming 435 percent increase in overall traffic as millions of consumers across India have taken to using their Paytm Wallets to transact offline.
Within hours of the Prime Minister's announcement, the company registered a 200 percent hike in number of app downloads and 250 percent surge in number of overall transactions and transaction value. The number of Saved Cards also grew by 30 percent, pointing at a strong set of repeat customers the platform has now acquired. The company has noted 1000 percent growth in money added to the wallet and 400 percent growth in transaction value of offline payments.
Madhur Deora, CFO – Paytm said, "This is the biggest and most ambitious step ever to crack down on black money and fake currency. We stand by the government in its efforts towards taking black money out of the equation and offering a major boost to the Indian economy. Since Paytm is fast becoming synonymous to all kinds of payments, we are happy to announce we have registered a strong surge in volume on our platform."
Paytm users can pay virtually anyone who has a smartphone just by scanning their QR code or entering their mobile number in the Paytm app. Paytm Cash can be used to pay for local taxi/autos fares, paying at petrol pumps, grocery outlets, restaurants and coffee shops, multiplexes, local tea/vegetable vendors or other service providers who prefer Paytm.
The platform also allows users to do online recharges and bill payments, book movie tickets, do travel bookings and shop for products online among others. The safety and convenience of the process has triggered mass adoption across various categories, and has seen thousands of new users joining the Paytm cashless ecosystem within hours.
Paytm is charting the next chapter in the evolution of the country's app ecosystem with the Paytm Super app, said a company statment.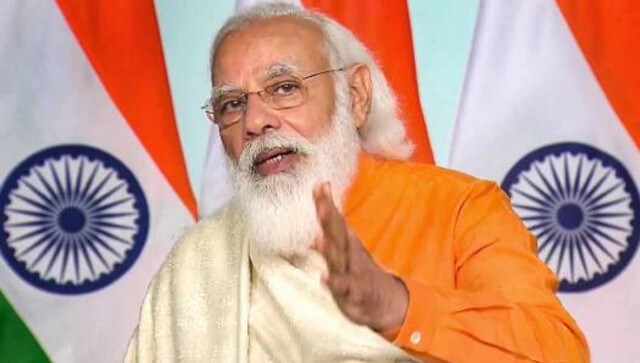 India
Huge celebrations have been planned for the occasion, with over 71,000 diyas to be lit at Varanasi's Bharat Mata temple
World
Narendra Modi in US LIVE Updates: Prime Minister Narendra Modi and his Japanese counterpart Yoshihide Suga met on Thursday to discuss ways to further cement the bilateral strategic ties
World
Modi also plans to meet US vice-president Kamala Harris, which is particularly important given Harris is the first person of Indian origin to hold such a post in America.