Row over Ishrat Jahan case hits Lok Sabha: How fresh allegations made the case even murkier
Ever since Headley made the startling claim on 11 February about the 2004 Gujarat encounter, the already murky Ishrat Jahan case has become even murkier.
Ever since Pakistani-American terrorist David Headley made the startling claim on 11 February this year about the 2004 Gujarat encounter, the already murky Ishrat Jahan case has become even murkier.
The controversy over the case hit the Parliament as the issue was raised by BJP MP Nishikant Dubey in Lok Sabha.
Home Minister Rajnath Singh also spoke on the issue. "The effect of terrorism is not just limited to India but also the world. Politics should not be played over the issue," he said.
"There should not be any flip-flop over the Ishrat Jahan case. The previous government has engaged in flip-flop over the issue," he said, after which Opposition members created an uproar in the Lok Sabha.
"It seems that everything that was said in the second affidavit was to weaken the claim in the first affidavit that Ishrat Jahan was a terrorist," said the Home Minister. "It seems this was a conspiracy against the then Gujarat government. A terrorist is a terrorist. He or she does not have any religion or caste," he further said.
"Headley re-affirmed everything that was said in the first affidavit by UPA...We will never play politics over terrorism," said Rajnath.
"Who talked about saffron terror? These talks about religion, colour, creed should not be done when it comes to terrorism. The previous government was involved in giving terrorism a colour," he further said.
Rajnath also said that even when Headley was interrogated in US in 2013, he said that Ishrat Jahan was a terrorist.
Dubey, who had raised the issue in the Lok Sabha, accused the Congress of conspiring against Narendra Modi and Amit Shah by changing an affidavit in the case. "Is this the way to get rid of Opposition leaders? People should not play politics over terrorism and the unity of this country," he thundered.
"If a terrorist comes to kill us, we will be forced to kill that terrorist," he further said. "Maut ka saudagar kehne waali Congress kya maut ka sauda karna chahti thi?" he added.
Dubey further said that in 2010, Headley was interrogated by NIA. He said that Headley had claimed in 2010 also that Ishrat Jahan was an LeT terrorists. He also pointed out that NIA was made by the Congress.
"IB and NIA belonged to them (the then UPA government). They all said Ishrat Jahan was a terrorist," Dubey said, after which there was uproar in the Parliament.
In response, a BJD MP said, "Politics around the Ishrat Jahan case has exemplified the deep-rooted rot in our system. Both UPA and NDA have attempted to play politics over Ishrat Jahan case. This case destroyed the credibility of the IB and CBI."
The BJD MP also said that both the affidavits in the case were not in the chargesheet. "Would the second affidavit affect the investigation in any case?" he said.
Moreover, according to a report in The Times of India, a draft note which recorded changes in the affidavit filed in the case during former Home Minister P Chidambaram's tenure have suddenly gone missing.
Ishrat Jahan, a 19-year-old woman, along with three other men, was shot dead by the Gujarat Police on 15 June, 2004 in an encounter which was later alleged to be fake.
After the probe into the case began, the then UPA government submitted two affidavits — one that the four, who were killed in the alleged fake encounter, were terrorists and the second saying there was no conclusive evidence — within two months in 2009.
Here's how the fresh controversy over the case unfolded:
David Headley's deposition
The fresh row over the case began when Headley in February told a special court in Mumbai that Ishrat Jahan was an operative of terror outfit Lashkar-e-Taiba(LeT).
Testifying via video-link from the US, Headley picked up the name of the 19-year-old Mumbra girl from three names when quizzed by Special Public Prosecutor Ujjwal Nikam about a "botched-up operation" mentioned to him (Headley) by LeT commander Zaki-ur Rehman Lakhvi.
Headley told the court that Lakhvi had mentioned to him about a "botched-up operation" conducted in India by another LeT operative Muzammil Butt where a female member of the terror outfit was killed.
Prodded by Nikam for details about the operation, Headley said, "There was a female wing in LeT which was headed by one Abu Aiman's mother. Zaki sahab(Zaki-Ur-Rehman) told me about Butt's botched up operation in India. It was some shootout with the police.
"I don't know which part in India. But there was one female who was killed in the shootout. I think she was an Indian national and not a Pakistani but was a LeT operative."
Nikam later told the media he named in the court three "women suicide bombers" of the LeT for Headley to pick.
"I named three women suicide bombers associated with the LeT--Noor Jahan Begum, Ishrat Jahan, Mumtaz Begum. When he heard the three, he said that he had heard the name of Ishrat Jahan and that she was killed in a police encounter."
Headley's deposition began a war of words between Congress and BJP, in which BJP demanded an apology from Congress for making allegations against Narendra Modi, and the Congress, in turn, dismissing BJP's demand for an apology, insisting that the "fundamental question" was whether Ishrat and her accomplices were killed in a "fake" encounter.
GK Pillai's allegations
On 25 February, Former Union home secretary GK Pillai had said the affidavit submitted to the Gujarat High Court in 2009 about LeT links of Ishrat Jahan and her accomplices was changed at a "political level".
The former Home Secretary had said there was no doubt that those killed in the alleged fake encounter in Gujarat had links with LeT.
"They were LeT activists. She (Ishrat) knew that something was wrong. Otherwise an unmarried young Muslim woman would not have gone with some other men," he had told reporters.
Congress leader P Chidambaram faced heavy criticism after Pillai's statements as he was the Home Minister in 2009, when the first and second affidavits had been filed.
However, according to PTI, Pillai had said in 2013 that Ishrat Jahan had to be given the benefit of doubt on the issue whether she was an LeT operative. "I don't think there is any conclusive evidence against Ishrat Jahan. Unless any proper investigation is carried out, we will have to give her the benefit of doubt," he had said in 2013.
Chidambaram's response
Despite facing severe criticism, Chidambaram stood by the second affidavit in the Ishrat Jahan encounter case, insisting it was "absolutely correct". He had also said that the second affidavit in the case was filed as the first was "ambiguous".
Chidambaram had said that it was his "duty" to correct the affidavit which was drafted without his approval and was being misinterpreted.
"The primary concern of the central government was input gathered by central agencies. Such inputs do not constitute a conclusive proof. It is for the state government to act. Central government does not condone nor endorse any unjustified action," he had said.
Chidambaram had said he wondered as to "which part of the second affidavit is wrong? It is an absolutely correct affidavit. As the minister, I accept the responsibility."
RVS Mani backs Pillai, claims SIT officer burnt him with cigarettes
RVS Mani, former under secretary in the home ministry, had told Times Now on 2 March that he was coerced to file the second affidavit in the Ishrat Jahan case.
Mani had also hinted that the second affidavit had actually been filed on the directions of Chidambaram.
"It was not drafted at my level," he had said. "If the home secretary did not file the affidavit, it is clear who filed it. The home secretary is the senior-most bureaucrat in the MHA. The conclusion is easily drawn," he had added.
An even more disturbing claim which Mani had made was that he was tortured by Satish Verma, the Indian Police Service officer who served as lead investigator in the Ishrat Jahan case. "What Satish Verma did to me was unprecedented...On 21 June 2013, Satish Verma burnt me with cigarettes," he had said. He had also alleged in 2013 that Verma sought to coerce him into signing a statement unsupported by evidence, according to this Firstpost report.
SIT officer Satish Verma insists the encounter was fake
Verma denied the allegations against him and maintained that the 2004 encounter was fake. "National security cannot become a defence for the pre-medidated murder of a 19-year-old girl and be branded it as collateral damage," he had told India Today TV.
"You would know how much time you take to train a LeT terrorist and a suicide bomber...this time (that Ishrat Jahan was away from home) was not enough," he had said.
The 1986-batch Gujarat cadre IPS officer had also contradicted Pillai's claim of knowing the exact details of the case, saying he was "no intelligence officer."
He had said that Mani's affidavit filings were "curious" as they did not look like the Home Ministry's version but that of the Gujarat police investigation. "Mr Mani had no direct knowledge of the case...," he had said, adding that the allegations made by Mani against him were "old" and have been made by him earlier too.
With inputs from agencies
India
Thakur was selected to lead Himachal Pradesh in 2017 after the BJP's chief ministerial candidate Prem Kumar Dhumal contested and lost the Sujanpur Assembly seat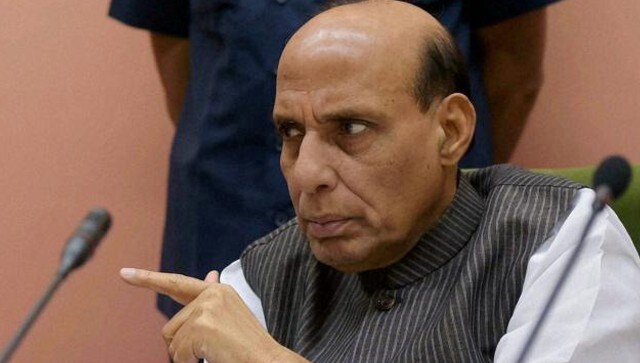 India
Bharat Bhushan Babu, the principal spokesperson of the Defence Ministry, said a team of doctors from the Army's Research and Referral (R&R) Hospital examined Singh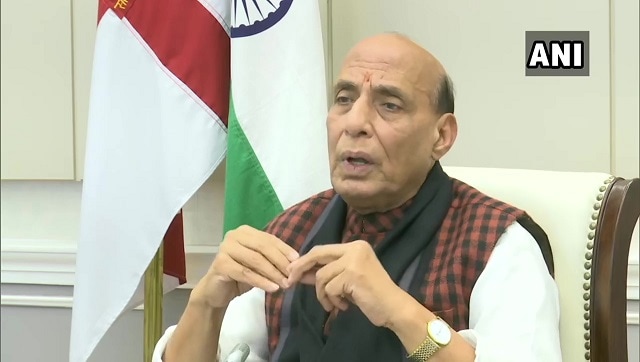 India
India reported 1,79,723 new COVID-19 cases in the last 24 hours, taking the daily positivity rate in the country to 13.29 percent, according to the ministry of health and family welfare on Monday