Robert Vadra says he has no plans of joining politics, but will foray with 'full force' if people feel he is worthy for the role
Asked when he intends to join politics, Vadra told ANI, 'As of now there are no plans. I have no wish to join politics right now. I am amongst the people and working hard. When people will feel that I should enter politics, I will come with full force.'
Putting rest to all speculations, Robert Vadra, son-in-law of UPA chairperson Sonia Gandhi, on Monday clarified that he had no plans of joining politics

He said he will make his debut in politics only when the people feel he is worthy enough to do so

'When people will feel that I should enter politics, I will come with full force,' Vadra said
New Delhi: Putting rest to all speculations, Robert Vadra, son-in-law of UPA chairperson Sonia Gandhi, on Monday clarified that he had no plans of joining politics. He said he will make his debut in politics only when the people feel he is worthy enough to do so.
Asked when he intends to join politics, Vadra told ANI, "As of now there are no plans. I have no wish to join politics right now. I am amongst the people and working hard. When people will feel that I should enter politics, I will come with full force."
"I think people of Amethi and Rae Bareli feel very happy that the family is with them and have been with them forever and the development is always on our minds. We always reach out and meet everyone. We will do all we can to further develop both Amethi and Rae Bareli," he had told ANI on 13 April.
Find latest and upcoming tech gadgets online on Tech2 Gadgets. Get technology news, gadgets reviews & ratings. Popular gadgets including laptop, tablet and mobile specifications, features, prices, comparison.
Politics
The BJP attacked Rahul Gandhi and Priyanka Gandhi Vadra of being selective in cases of atrocities against women and questioned their 'silence' over the alleged rape and killing of a six-year-old girl in Punjab
World
As next week's US election approaches, Indian author Avirook Sen will send despatches from Texas as part of a multi-part satirical series that seeks to probe the assertion that Donald Trump has killed satire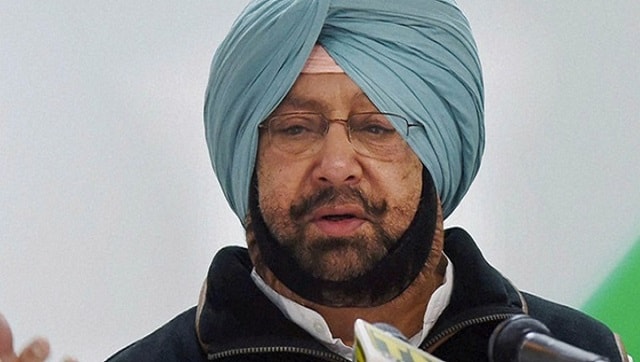 India
In a quest to oppose what the state considers as Centre's hegemony, Punjab brings out three farm bills but crippled with bureaucratic clog and little creativity.