Road mishap takes communal colour in Bihar; inspector, three others killed in mob attack
In a trend that is getting more worrisome by the day in Bihar, a case of road accident assumed communal colour in the state's Vaishali district on Wednesday and claimed four lives, including that of a police inspector.
Patna/New Delhi: In a trend that is getting more worrisome by the day in Bihar, a case of road accident assumed communal colour in the state's Vaishali district on Wednesday and claimed four lives, including that of a police inspector.
The flare-up took place after an autorickshaw carrying goods crashed into a roadside house, killing a 65-year-old man and his six-month old granddaughter on Tuesday afternoon. According to eyewitnesses, the deceased, Rajendra Chaudhary, was sitting with his granddaughter Sapna on the edge of the road outside his house when the vehicle rammed them. Locals present there caught the driver and thrashed him. The police reached the spot, rescued the driver and took him into custody.
"The situation was normal till next morning when rumour went around that the driver – Rizwan – also hit and critically injured an elderly woman. However, no one was sure about the woman and her village. Soon, people started gathering at Masjid chowk in the village. Residents of nearby villages also joined in. The mob attacked the homes Rizwan and his fellow community members and set them on fire. At least 10 houses were set ablaze. The situation turned more violent when stone pelting and exchange of bullets took place from both sides. It began at 9 am and continued till 2 pm," Jai Prakash, who was present at the spot, told Firstpost.
Asked how long the police took to reach the spot, another resident of the village, Afaque Alam, said, "Personnel from Lalganj police station reached the spot at around 10 am. Men in uniform from Belsar police outpost were also rushed in under the leadership of Inspector Ajit Kumar. Initially, the police used mild force and resorted to lathi charge to disperse the violent mob. But when they failed to get control over the situation, they opened fire. Rakesh Kumar (17) was hit by a bullet. This further infuriated the mob which chased the police force. They caught hold of inspector Kumar and assaulted him brutally."
Both Rakesh and Kumar were rushed to Patna Medical College and Hospital (PMCH) where they succumbed to injuries. The situation was brought under control when top officers, including Vaishali Superintendent of Police Rakesh Kumar, District Magistrate Rachna Patil and Additional Director General (law and order) Alok Raj, along with heavy reinforcements reached the village.
"It was simply a road accident. Calling it a communal tension is a little exaggeration. The situation is completely under control and no untoward incident has been reported since yesterday. We appeal people to maintain peace and help us restore normalcy in the area. We assure everyone that the guilty will not be spared," Vaishali DM Rachna Patil told Firstpost.
The government has announced a compensation of Rs 10 lakh and other benefits for the kin of the deceased policeman. The family members of three others who were killed will be given Rs 4 lakh each. A two-member committee comprising Inspector General (headquarters) Sunil Kumar and IG (prisons) PS Meena has been constituted to investigate the incident.
More than a dozen of sporadic incidences have been given communal colour in recent times. It shows a trend of rising communal violence. According to various sources, nearly 320 small incidents of communal clashes and rioting occurred in the last three years. Two policemen, both Muslims, were brutally assaulted in Begusarai recently where they had gone to diffuse the tension created between two communities. The skirmish between small children playing cricket in Bhagalpur was given a communal colour recently. The idol of Goddess Kali was defaced in Kishanganj during the assembly elections to polarise voters. The situation was brought under control because of the restraint maintained by the two communities and prompt action taken by the district administration.
Similarly, tension gripped Phulwari Sharif in Patna a few days back after firecrackers were allegedly thrown inside a mosque during early morning prayers. In addition, there have been several skirmishes in Bihar Sharif, Bhagalpur, Nawada, Gaya, Patna, Kishanganj and Darbhanga among other districts. Between June 2013 and June 2015, these districts saw an increase in communal incidents from 151 to 471.
Find latest and upcoming tech gadgets online on Tech2 Gadgets. Get technology news, gadgets reviews & ratings. Popular gadgets including laptop, tablet and mobile specifications, features, prices, comparison.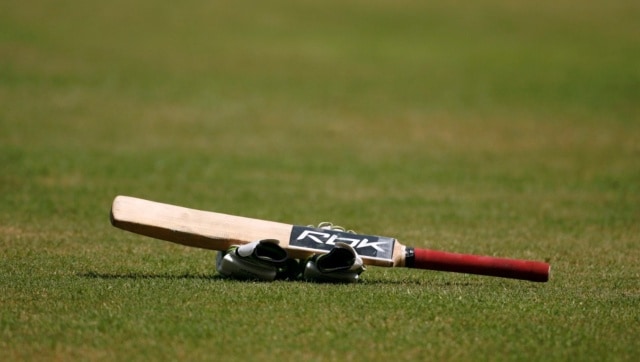 First Cricket News
Put in to bat, Haryana rode on Shivam Chauhan's 59 and a late onslaught by Rahul Tewatia (41 not out off 26 balls) to post a big total of 198/6. Later, their bowlers held their nerves to restrict Kerala to 194/6 and eke out a narrow win.
First Cricket News
By virtue of this win, Haryana are atop the standings in Group E with 12 points from three wins, while Delhi are placed third with eight points.
First Cricket News
Even if Mumbai win their last two games, they will only have eight points which will not be enough to make it to the knock-outs from Elite Group E