Riyas Komu steps down from managerial position with Kochi Biennale Foundation amid #MeToo row
A day after an anonymous accusation surfaced against Riyas Komu, the artist has stepped down from all his managerial positions connected to the Kochi Biennale Foundation until such time as the allegations are resolved.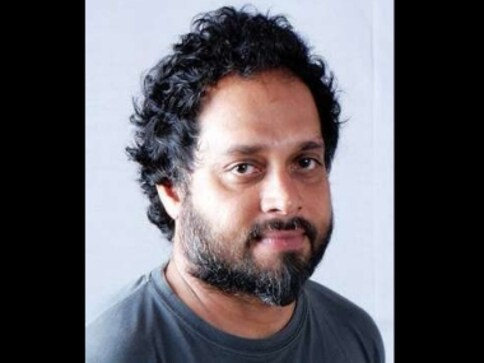 The ripples of the second wave of #MeToo allegations — that have had social media timelines in India in their grip since 5 October 2018 — have been felt in the art world as well.
A day after an anonymous accusation surfaced against Riyas Komu, the artist has stepped down from all his managerial positions connected to the Kochi Biennale Foundation until such time as the allegations are resolved.
The accusation against Komu was shared on the Instagram account @herdsceneand, which has been detailing a wide array of sexist and misogynistic behaviour in the Indian art world — albeit anonymously.
The #MeToo story that named Komu detailed the survivor's meeting with the artist at his Mumbai studio, following which he invited her to Kochi to discuss a project and introduce her to a few other people. After the woman attended the event in Kochi, she writes that Komu and she decided to get a drink at a restaurant.
The woman has alleged that Komu touched her inappropriately at the restaurant, even though she told him she was meeting him only for work. She states that on walking her back to her room, Komu made forcible and unwelcome advances once again. She alleges that Komu violated her once more during her stay in Kochi.
The Managing Committee of the Kochi Biennale Foundation met on 19 October 2018 to discuss the allegations against Komu and issued a statement clarifying that they had asked Komu to step down from all his roles pending investigation.
"Though the Foundation has received no formal complaint, we are collectively committed to ensuring zero tolerance to any harassment or misconduct, and have decided to constitute a committee to inquire into this matter. Riyas Komu has stepped down from all his management positions connected to the Biennale till the matter is resolved. The Kochi Biennale Foundation is responsible for the safety and security of its community, and will take all measures to ensure this as we work together in making the Biennale," the statement issued by the KBF read.
The statement by the KBF coincided with a short post shared by female employees of the Foundation.
"As employees of the Kochi Biennale Foundation, we believe the accounts of sexual harassment that have recently surfaced on social media against those associated with the Kochi-Muziris Biennale. Standing in solidarity with the #MeToo movement, we are shocked and disturbed by these accounts and feel personally responsible towards these women and their experiences," the post by KBF's female employees said. "We promise to put the requisite pressure on the leadership of the Foundation to take immediate, effective and stern action, that goes beyond empty promises."
Meanwhile, Komu himself apologised for having caused hurt with his behaviour, in an Instagram post dated 18 October:
"As an artist who is committed to social and political causes, I support the #MeToo movement that has disrupted the prevailing structures of authority and created ways for representing previously suppressed voices," he wrote.
"In response to an allegation raised against me on an Instagram on 16 October 2018, I would like to state the following: I'm deeply upset that this incident has been understood and presented in this manner," he wrote. "However, as the person has expressed hurt, I would like here to offer my apologies and I am opening myself to the possibility of a conversation."
While a majority of the #MeTooIndia allegations to have emerged over the past couple of weeks have named prominent figures in the media and entertainment industries, a few artists have also been caught up in the row. Apart from Komu, artist Jatin Das has also been accused by two women of sexual harassment, while the gallery TARQ recently took down an exhibition by the photographer Shahid Datawala after Amaaya Dasgupta named him in a #MeToo post on Facebook. Das has denied all allegations, while Datawala issued an unconditional public apology, in accordance with Dasgupta's wishes.
Arts & Culture
Garbriadze, an iconic figure in the former Soviet Union, wrote numerous movies, including Mimino and Kin-Dza-Dza, the cult comedies by Georgian director Georgiy Daneliya.
Arts & Culture
Ai arrived in Portugal almost two years ago and says he has no plans to return to Germany or England, where he has also lived since leaving China in 2015.
World
"Blumenstilleben" or "Still life with Flowers" was painted in 1913 by Lovis Corinth and has been kept in the collection of the Royal Museums of Fine Arts in Brussels, alongside around 30 other works thought to have been stolen during the Second World War.