Right to privacy: Law Commission submits draft bill on DNA profiling; moots creation of national, regional databanks
Law Commission issued a new Draft Bill on Human DNA Profiling, looking at the creation of DNA databanks at the national and regional levels.
The Law Commission of India recently issued a new Draft Bill on Human DNA Profiling, looking at the creation of DNA databanks at the national and regional levels. The new Bill makes substantial changes to the previous draft of 2015. It includes removal of the volunteers' index and new indices, specifying serious offences for DNA collection, allowing anyone to approach the courts for redressal, and removal of discretionary powers of the database manager.
This piece focuses on the key changes introduced in the Bill. While an effort is seen in the Bill to address the privacy concerns raised previously, understanding the full impact of the changes on privacy will take separate analysis.
Volunteer index and future indices removed
The DNA databank is now to contain only five categories of indices – crime scene, suspects or undertrials, offenders, missing persons and unknown deceased persons. The index for volunteers and the option to prescribe new indices under the previous draft have been removed (Section 26(1)).
Data from DNA testing to be restricted
The indices shall include information of data based on DNA testing, and records relating thereto, as prepared by a DNA lab (Section 26(3)). Thus, all data obtained from the DNA testing will be included.
The Law Commission Report states that the new Bill is designed to restrict processing of DNA samples to 13 CODIS loci, thus restricting the analysis of the DNA to the identification of the person. Details like genetic traits will not be revealed. This, however, is not explicitly included in the new Bill. It is thus unclear how this standard is to be implemented, whether through separate regulation or otherwise.
Specified offence changed to seven years/death
The definition of 'specified offence', that is offences for which DNA is to be collected and stored, has been changed to any offence punishable with death or with imprisonment exceeding seven years(Section 2(1)). This limits the application to serious offences in comparison with the previous draft, which included a very broad range of offences (all cognizable offences under Schedule I of the CrPC (Part I)).
Anyone can approach courts
The erstwhile Section 51, which restricted cognizance of offences by the courts only on a complaint made by the Centre, its officer, or the DNA Profiling Board, has been removed. This will allow an aggrieved person to approach the court directly for redressal in case of offences being committed. The offences listed include unauthorised disclosure of data, unlawful access, unauthorised obtaining of data from the database, providing or using DNA samples without authorisation, and tampering and contamination of data.
Consent provisions introduced
Provisions for consent of an accused for collection of bodily substances for offences other than the specified offences has been prescribed. However, refusal of consent can be overridden through a Magistrate's order – passed when the refusal is without good cause and the Magistrate is satisfied as to the need for the bodily substances. For all other offences, the consent of the accused is required for collection of bodily substances for DNA testing (Section 21). All this data will be included in either the suspects' or offenders' index.
Persons present at the crime scene, questioned in connection with a crime, or who want to find the whereabouts of kith/kin, may voluntarily consent to give bodily substances (Section 22). Written consent is also required before collecting bodily substances from victims, relatives of missing persons, minors or disabled persons (Section 23).
DNA profile comparisons
For DNA profile comparisons, procedures and criteria to be followed will be prescribed. Details of persons who are neither offenders nor suspects cannot be compared. A communication of details must be only to authorised persons (Section 29). This removes details of the information shared. For example, previously, the DNA profile itself was to be shared in specified circumstances. However, the newer procedures and criteria prescribed may or may not accord adequate privacy.
Previously, when a DNA profile was received for comparison from a foreign government or organisation, and a similar DNA profile is found, the similar DNA profile was to be sent. Now, information in relation to the similar DNA profile is to be sent. While it isn't clear what 'information relating to the DNA profile' includes, this may mean the DNA profile itself is not to be shared, and other information such as the name of the person is to be shared (Section 30).
Discretionary powers of database manager removed
The discretionary powers of the DNA database manager have been removed, and are to replaced with prescribed procedures and practices. This includes the discretion for DNA profile comparisons (Section 29), and for providing access to the database (Section 35).
Retention and expunction of records
The clause requiring data of convicts to be stored permanently has been removed. Now, crime scene data is to be retained.
The rules for expunction of records have been modified. The Director of the National DNA Databank can expunge the DNA profiles of (i) a suspect after the filing of the police report under law or on a court order, or (ii) of an undertrial on a court order. A person who is neither an offender nor a suspect can write to the director and have his data removed (Section 31).
No access for population statistics databank
The content of the DNA database can no longer be shared for creating a population statistics database (Section 34).
Purpose limitation
The clause limiting the use of DNA profiles by a person receiving it for any persons other than those under the Act has been retitled as a 'prohibition', as opposed to the previous 'restriction', indicating greater emphasis.
Contamination and reexamination
If a trial court is satisfied that the bodily substances taken from an accused have been contaminated, the court can direct taking of fresh bodily substances for reexamination (Section 24). The entire section on post-conviction DNA profiling (erstwhile Section 38), allowing a convicted person to request the court for DNA profiling of specific evidence, has been removed.
Grandfathering of existing DNA labs
Previously, DNA labs could continue to operate until they received authorisation from the DNA Profiling Board. Now, this has been restricted to three months from the date of application (Section 13(4)). Certifications granted will be valid only for a period of two years, after which applications for renewal will have to be made.
Find latest and upcoming tech gadgets online on Tech2 Gadgets. Get technology news, gadgets reviews & ratings. Popular gadgets including laptop, tablet and mobile specifications, features, prices, comparison.
India
Tapestry Pooling, the initiative developed by the team from Mumbai, is today a finalist in the Open Innovation Track of the $500,000 XPRIZE, a worldwide COVID-19 testing competition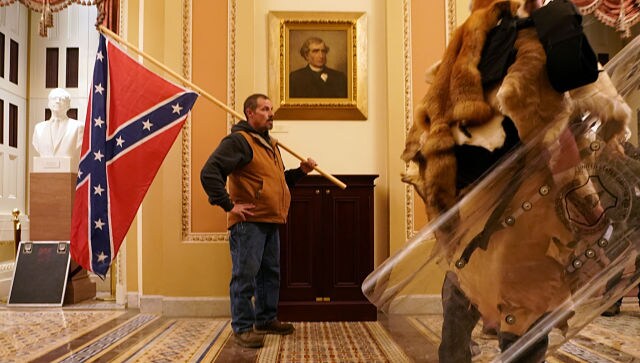 World
These days, democracies tend to collapse from piecemeal backsliding that falls short of the technical definition of a coup but is often ultimately more damaging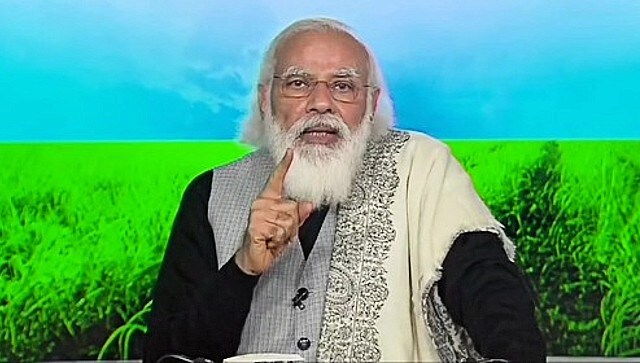 India
'The democratic process cannot be allowed to be subverted through unlawful protests,' tweeted Narendra Modi in response to rioters storming the US Capitol in Washington, DC