Right to Privacy is constitutional, but comes with 'reasonable restrictions', says Ravi Shankar Prasad
Addressing a press conference after the Supreme Court verdict on Right to Privacy, Union law minister Ravi Shankar Prasad said it must be noted that it is not an absolute right
Addressing a press conference after the Supreme Court verdict on Right to Privacy, Union law minister Ravi Shankar Prasad said though the government welcomed the verdict, it must be noted that it is not an absolute right.
Prasad said that though Right to Privacy is a fundamental right, it must be noted that it should be subject to reasonable restrictions.
Prasad was speaking on Supreme Court's landmark decision on Thursday which declared that the Right to Privacy was a Fundamental Right under the Constitution.
A nine-judge Constitution bench headed by Chief Justice of India JS Khehar ruled that "Right to Privacy is an intrinsic part of Right to Life and Personal Liberty under Article 21 and entire Part III of the Constitution".
The ruling on the highly contentious issue was to deal with a batch of petitions challenging the Centre's move to make Aadhaar mandatory for availing the benefits of various social welfare schemes.
On the Aadhar issue, Prasad ensured that the data will be safe as it works on the principle of 'minimum information, maximum use'.
"Aadhar has shown its utility in welfare and empowerment (schemes). It's completely safe and secure. It works on the principle of minimum information, maximum use," he said.
Asked if it was a setback, Prasad said "Not the least".
"...Whether it was Arun Jaitley's observation or Attorney General's arguments, both have been upheld by the court," he said.
"The government welcomes the view of the Supreme Court, which is consistent with all the necessary safeguards that the government has been ensuring in its legislative proposals which had been approved by Parliament," Prasad said.
He said Jaitley while moving the Aadhaar Bill had clearly stated "Is privacy a fundamental right or not? The present Bill pre-supposes and is based on the premise and that it is too late in date to contend that privacy is not a fundamental right".
"So, I do accept that probably privacy is a fundamental right. Now, where do you fit privacy as a fundamental right? It is contended and broadly it is now accepted that privacy is a part of the individual liberty. So when Article 21 says, no person shall be deprived of his Right to Life and Liberty without procedure established by law, then let us assume that privacy is a part of liberty and no person shall be deprived of his privacy without procedure as established by law," Prasad said quoting Jaitley.
He said the right to privacy was not an absolute right and was subject to reasonable restrictions as applicable to the right to liberty, freedom and free speech.
The Minister said the essence of the apex court judgment is a "wider affirmation" of the remarks made by Jaitley.
Prasad, who is also IT and Communications Minister, said the government was keen on robust data protection laws and has appointed an expert committee to suggest a draft Data Protection Bill and to identify key data protection issues.
"Robust data protection regime is needed to balance individual interests and state interests," he said.
During the talk, he also hit out at the UPA government and questioned the Congress' record on protecting a citizen's privacy.
"The UPA government enforced Aadhar without any law. Congress has been attacking us over the Right to Privacy, but what has been Congress' record on protecting citizen's privacy?" he asked.
He said individual liberty and media freedom had been severely curtailed during the internal Emergency imposed by the Congress in 1975.
Prasad also referred to Congress vice president Rahul Gandhi's remarks that the apex court decision marks a major blow to fascist forces and said the Congress leader does not do his homework properly.
He said about 30 crore Jan Dhan accounts have been opened which have been linked to Aadhaar and also mobile numbers.
Prasad said the poor were getting subsidies directly in their account and a saving of about Rs 57,000 crore had been made over the last three years. He said the amount used to be pocketed by middle men. "The poor are very happy with this as the (subsidy) amount is directly going to their account," he said.
Asked about the impact of the judgment on section 377 of IPC, which criminalises gay sex, Prasad said he will speak on the issue in due course.
With inputs from agencies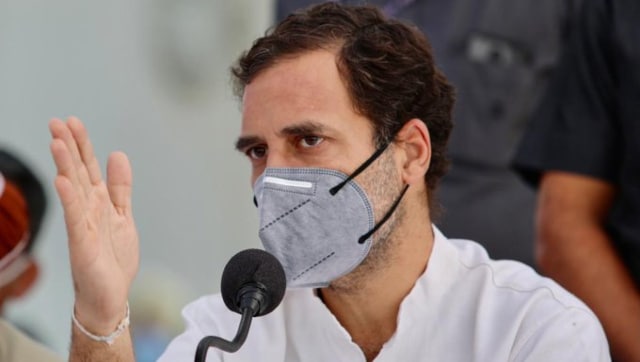 India
The former Congress president also shared a video on Twitter highlighting the alleged slow vaccination rate and media reports where people were not getting vaccines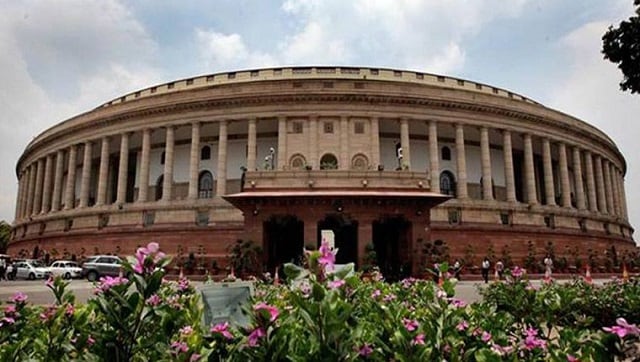 Politics
Meanwhile, the Centre is likely to move a suspension notice against 10 Lok Sabha MPs after they threw papers and tore placards in the House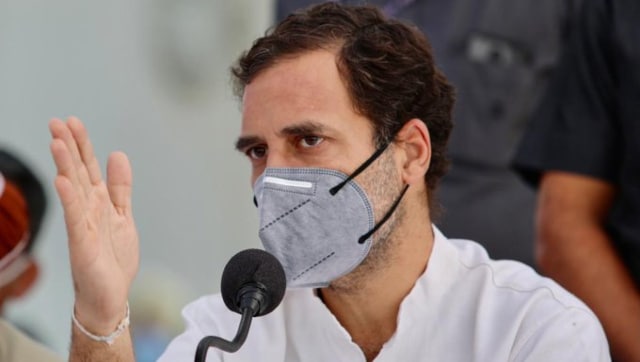 India
The Congress leader had asserted that any phone that he uses are tapped, adding that a Supreme Court-monitored probe should be ordered in the matter