Swaraj, Tillerson name and shame Pakistan over terrorism: US secy of state calls India an 'emerging leader in region'
On the concluding day of his maiden visit to India, US secretary of state Rex Tillerson held a joint press conference with India's external affairs minister Sushma Swaraj in New Delhi
On the concluding day of his maiden visit to India, US secretary of state Rex Tillerson held a joint press conference with India's external affairs minister Sushma Swaraj in New Delhi on Wednesday, and they touched upon a wide range of topics, ranging from US-India relations to Pakistan harbouring terrorist outfits.
"India-US relations have deepened after Narendra Modi's United States visit," Sushma Swaraj said, adding that she was privileged to meet Tillerson for the second time in a month, following their meeting at the United Nations General Assembly summit.
Swaraj also said that Tillerson recognised India's role in the development of the region, further informing that India, US and Afghanistan will hold a trilateral meet in December.
On terrorism, Swaraj attacked Pakistan, saying, "Recent attacks in Afghanistan are proof that safe havens and supporters of terrorism are active. Pakistan needs to act on this."
US president Donald Trump's policies on terrorism can only succeed if Islamabad takes action on terror groups in the country, she said.
President Trump's policy on terrorism can only succeed when Pakistan takes action on terror groups: EAM Sushma Swaraj pic.twitter.com/I3cJ12PqtV

— ANI (@ANI) October 25, 2017
Calling India an emerging leader in the region, Tillerson said New Delhi is crucial to the US' Afghanistan strategy. "India is a natural partner in our fight against terrorism," he said.
About Pakistan harbouring terrorist outfits, Tillerson said, "In my discussions in Islamabad, we were frank to conclude that there are too many terrorist outfits that find a safe haven in Pakistan. We are putting in place a mechanism to deny these outfits the ability to launch attacks on other countries."
"We want to work with Pakistan in a positive way as we think this is in their interest in the long run," Tillerson said.
Asked if India is ready to cut diplomatic ties with North Korea, Swaraj said trade relations with Pyongyang are at a minimum, but it is important to continue having an embassy in the country. "I told Tillerson that some of your friendly nations must have an embassy there in North Korea for any possible communication," she said.
The Ministry of External Affairs had earlier tweeted to say that the meeting between Swaraj and Tillerson touched on bilateral, regional and global issues "to further strengthen bonds of friendship".
World
Rubio said multiple US administrations were guilty of ignoring Pakistan's role in helping the Taliban to regroup. US lawmakers have already urged the Biden administration to reassess Pakistan's status as a major non-NATO ally
World
K Shanmugam said that this fear is because Afghanistan had, under the previous Taliban regime, provided a safe haven for potential terrorists from South East Asia.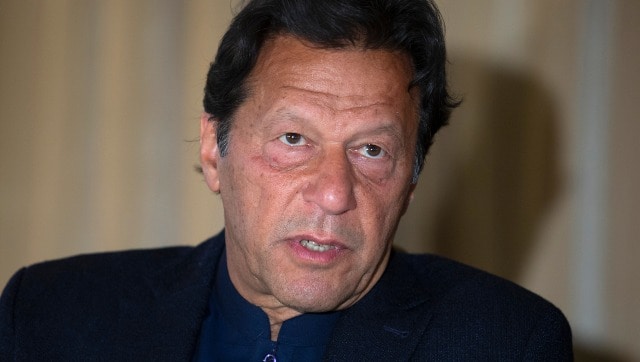 World
Khan's remarks came days after US Secretary of State Antony Blinken during a Congressional hearing indicated that Pakistan was involved in harbouring members of the Taliban, including the militants of the dreaded Haqqani Network.