Republican-dominated House panel finds no evidence of collusion between Donald Trump's campaign and Russia
A Republican-dominated House panel announced that their investigation into alleged Russian meddling in the 2016 election found no collusion by Trump's campaign
Washington: A Republican-dominated House panel announced on Monday that their investigation into alleged Russian meddling in the 2016 election found no collusion by Donald Trump's presidential campaign.
"We have found no evidence of collusion, coordination or conspiracy between the Trump campaign and the Russians," said the preliminary report issued by the majority Republicans on the House Intelligence Committee.
The panel also said it accepted US intelligence's conclusion that Russians had sought to interfere in the election, but rejected the idea that Moscow had specifically attempted to boost Trump's White House effort.
World
Russian President Vladimir Putin's speech had three clear messages — the threat of nuclear war is credible and serious. Partial mobilisation is a sign of intent to full mobilisation and that the Russian annexation of Donetsk and Luhansk is non-negotiable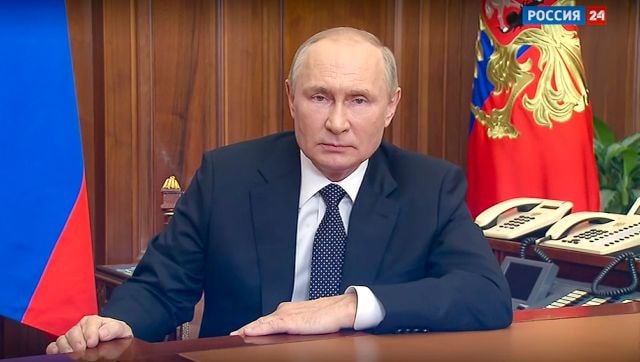 World
Russian President Vladimir Putin on Wednesday announced a partial mobilisation in Russia as the war in Ukraine reaches nearly seven months and Moscow loses ground on the battlefield.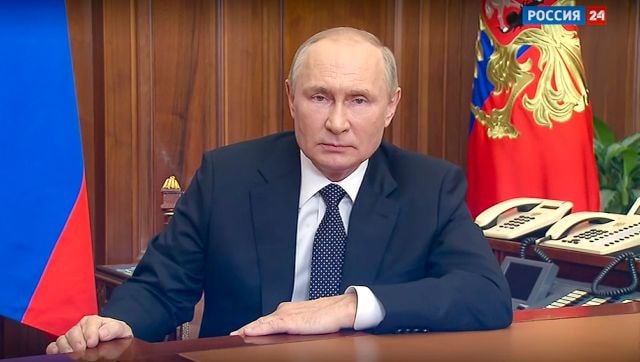 Explainers
Vladimir Putin on Wednesday, ordering Russia's first military mobilisation since World War Two, warned Moscow would respond with the might of all its vast arsenal if the West continued its 'nuclear blackmail'