Republic Day parade: Arjun Meghwal rubbishes Mamata Banerjee's claim on excluding West Bengal's tableau
Arjun Ram Meghwal rubbished Mamata Banerjee's allegation on the reported exclusion of West Bengal's proposed tableau in the Republic Day parade.
Kolkata: Union minister Arjun Ram Meghwal on Monday rubbished Chief Minister Mamata Banerjee's allegation on the reported exclusion of West Bengal's proposed tableau in the Republic Day parade in Delhi and said that the Centre has no role in the selection process.
Banerjee had said last week that the Centre's exclusion of West Bengal's tableau based on the theme 'Unity in Brotherhood' was an 'insult' to the people of the state.
She had said that the tableau rejected by the Centre would be included in the Red Road parade here on January 26 and would be the first among the tableaux on the occasion.
Asked for his comment on the issue, Meghwal, the Union Minister of State for Water Resources, told reporters, "There is a committee which selects the tableaux. There is absolutely no role by the central government on the issue. We are a federal state and we don't do any politics."
The union minister also trashed Banerjee's charges that the Centre has stopped giving funds to a number of projects, while funds were curtailed in various other schemes including those for minorities.
"Why is she (Banerjee) making baseless allegations? The Centre gives fund for several shareable schemes where 60 percent of the funding are from the Government of India and 40 percent from the state. This pattern had been formulated long back and there have been no changes," the minister said.
He said that the Narendra Modi government will continue to emphasise on the development and good governance.
On the Triple Talaq Bill, he said it would help in the upliftment of the Muslim women.
"The Triple Talaq Bill should be in place," he said when asked about the All India Muslim Personal Law Board's (AIMPLB) request to withdraw the bill.
"The issues of women should not be divided on the basis of whether they belong to the Hindu or Muslim communities.
Those who are doing that are being unfair to women," he commented without elaborating.
The minister, who visited Purulia district yesterday, said he found only one crop was grown in a year there.
"If there is a proposal from the state on it we will act," he said.
Later at a meeting with the BJP workers and its state unit leaders, Meghwal asked the activists to ensure that people reach the booth in every part of Bengal during elections.
"The 2018 Panchayat polls will be the quarter-final for the party in the state, 2019 Lok Sabha polls the semi-final and the 2021 West Bengal Assembly elections the final. I can see the urge for change among the people, we have to tap that," the union minister added.
Politics
West Bengal minister Partha Chatterjee has been quizzed for over three hours by the CBI in connection with the irregularities in government school appointments, which has snowballed into a major controversy in the state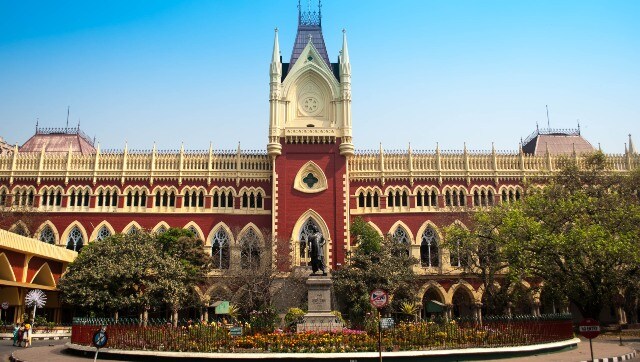 India
Appearing for a section of the employees, Bikash Bhattacharya argued that the state's submission of financial inability is not acceptable as it disburses DA to the IAS and IPS who are serving under the direct control of the state government
Politics
His comment comes a day after Centre announced its decision to withdraw the notification capping jute prices at Rs 6,500 per quintal, a demand he and other industry stakeholders have been pressing for in the last few weeks