Remembering Govind Talwalkar: A stalwart in journalism, whom readers will miss
Govind Talwalkar, the long-time editor of Maharashtra Times passed away on Tuesday night in Cleveland, Ohio. He was an eminent journalist and a titan in Marathi journalism.
Govind Talwalkar, the long-time editor of Maharashtra Times passed away on Tuesday night in Cleveland, Ohio. He was an eminent journalist and a titan in Marathi journalism. On this day, one may wonder if we would get another gem like him. But, chances are slim, for in this changing world,  journalism has evolved and journalists have changed their approach to news and opinion.
Last year, Aroon Tikekar's (Loksatta, Sakal, et al), a journalist who had commendable knowledge about Mumbai, passed away too. The scholarly journalist had the perspective of a historian and like Talwalkar, wrote books with the same ease they wrote their editorials. Talwalkar is credited, according to the obituary posted online on Maharashtra Times portal, with 25 books. Tikekar had written 11, many of which were in English language.
Talwalkar and Tikekar were two print journalists who did not need the crutch of television news to be known. Their editorials were their identities and I have not known Talwalkar to address a public event from a rostrum. His edits spoke for him and the same could be said for Gopalan Kasturi who for 40 years stewarded The Hindu.
Talwarkar was 91 and is now survived by his two daughters. Even though he migrated to the US, first to Houston and then to Cleaveland, he was not removed from the daily events in India and more particularly in Maharashtra. He followed events as they transpired with an eagle's eye, and the distance did not dim his desire to be constantly updated and to keep writing.
A few journalists who were recipients of his emails were asked precise questions and despite his failing eyesight, which forced him to type them in very large fonts, he sent soft copies of his articles for publications like Sadhana, Lalit, or Manoos. He always acknowledged emails received by him.
When he was hospitalised for congestive heart disorder in January, perhaps for the third time, he gave clear instructions to his daughter even as the ambulance was on its way: he wanted his reading glasses, his magnifying glasses, and his Kindle so that he could read newspapers in the hospital bed.
His daughter's email that month showed how he didn't want to miss the right thing – a true newspaper editor's instinct is all about that – as he asked his daughter, Sushama to tape US president Donald Trump's inauguration. There was a TV in the hospital room but being tired, he did not want to take chances.
That underlines his passion to be in touch with the current events. He showed some kindness towards me too when I was new to Mumbai. On transfer from Ahmedabad to the Mumbai bureau of The Hindu, Talwalkar liberally gave me his time. After the first meeting when senior journalist Prakash Akolkar introduced me to him in the former's office, he suggested that his doors were always open.
From Talwalkar and Tikekar, I learnt about the nuances of politics in Maharashtra, the social issues and the interface of the two. Accurate reporting was a must, he said, but not being aware of the background made even the hardworking journalist a mere stenographer. He once told me, "You have to peel the onion, layer by layer, but not be affected by the vapours that could bring tears."
​That point about "not being affected" was the measure of objectivity — keeping things at an arm's length, the reporter must not be part of the story. Talwalkar was a reporter's editor and stood by them regardless of pressures from the authorities. What marked the man was that he was a widely read man, in the voracious category, a prolific writer, and stood by his views. When he wrote his opinion, he did not always take what was said by a politician at face value, and had the gumption to stand up for his belief. Let me narrate how he responded to criticism from the Maharashtra legislature.
It was Shivaji Jayanti and the Maharashtra Times, as complained by Anna Dange, a BJP MLC from Sangli, didn't carry even a photograph of the Maratha emperor. The BJP MLC pointed out that the legislature should take note of it. The next day, Talwalkar wrote that the newspaper would have carried a mention had there been anything new to say. As the editor, the newspaper's choices were under his purview and not the politicians'.
He had a phenomenal memory and made copious notes throughout his life, which he carried with him to the US on his retirement from Maharashtra Times, which he helmed for 27 years. His articles in the daily had copious details about events and relevant contexts including dates from half a century ago.
Once he needed some reference from The Hindu archives. His email was filled with such details that one wondered why information had given way to infotainment in media – print and electronic. He was to review Towards Freedom (OUP) and was looking for precise details about the secret documents seized by the British in 1942 which carried details about the differences Moulana Azad and Jawaharlal Nehru had with Mahatma Gandhi.
He write, "I think The Hindu must have published those documents on 5 August, 1942. Could I know someone – since I too had retired from The Hindu – in the newspaper for him to get it?
Given his stature, The Hindu responded within the hour of my request on his behalf.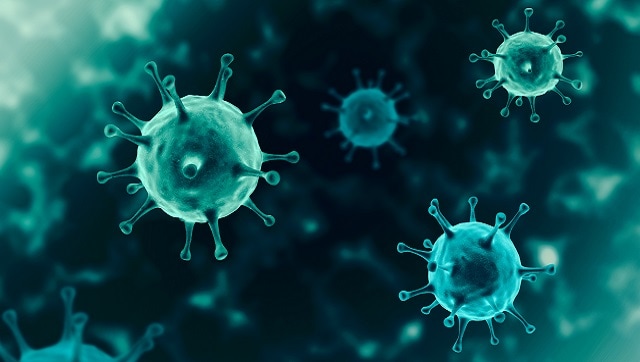 India
The death toll went up by 49 to 1,39,670 on Wednesday, while the state had reported 43 and 36 fatalities on Tuesday and Monday respectively.
India
Applicants who meet the MAH CET cut-off will then proceed towards the counselling process in order to get admission to BA/BSc, BEd (four years integrated course) and MPEd courses across colleges in Maharashtra
India
Vihamandwa circle, as against the average expected rainfall of 564.6 mm, recorded 1,365.9 mm downpour this year, according to the revenue department