Relax Sangh Parivar, there is no evidence of a Muslim population bomb
Conspiracy theorists can relax. There's no Muslim ticking bomb and Hindus are not in danger of being reduced to a minority in their own country.
The much-awaited census data on the population of religious groups is out and the good news is that , contrary to gleeful speculation in the usually suspect circles, it doesn't bear out apocalyptic theories about a Muslim population "bomb" waiting to go off that Hindus must counter by producing more children.
Behind the headline that Muslim population grew by 24 per cent in the decade 2001-2011, the real story is that there was a marked decline in the rate of growth over the previous decade. It fell by five per cent, with even the notorious Muslim ghettoes of north India registering a much welcome downward trend.
So, conspiracy theorists can relax. There's no Muslim ticking bomb; Hindus are not in danger of being reduced to a minority in their own country; and, there's no need for Hindu families to panic into resorting to industrial scale production of babies as controversially suggested by the BJP MP Sakshi Maharaj and his comrades.
I'll come back to Maharaj and company in a bit. First a look at the data published by The Times of India ahead of its official release. It shows that the rate of Muslim population growth dropped from 29 per cent between 1991-2001 to 24 per cent between  2001-2011. Although it is still higher than the national average of 18 per cent, the community's share of the total population  grew by a much smaller 0.8 per cent than in previous decades.
The picture would have been even better but for an unusually sharp, though not entirely surprising, spike in West Bengal and Assam attributed to allegedly illegal migration from Bangladesh. The influx of Bangladeshi migrants has been a particularly contentious issue in  Assam and been widely debated.
What is important to note, however, is that Assam and West Bengal are exceptions and don't represent the downward trend in the rest of the country.  More notable is the decline in several north Indian states like Uttar Pradesh and Bihar, previously notorious for their excessively high Muslim growth rates.  Elsewhere, Meghalaya, Odisha and Arunachal saw the lowest increase. And in Manipur, the Muslim population actually dropped as a percentage of the state's total population.
The findings will come as an anti-climax to Hindutva scaremongers who have stepped up their campaign to "protect Hinduism''  in recent weeks. First off, there was Sakshi Maharaj  "requesting'' Hindu women to counter the threat from the rapidly growing Muslim "traitors".
"We have accepted the slogan 'Hum do, hamara ek'. Now these traitors are not satisfied. They have given another slogan 'Hum do aur hamara.... They are advocating marriage of a girl to a girl, boy to another boy. This is what the last government did. This is why... I want to request women to give birth to at least four children. Give one to sadhus and ascetics. Media says there are ceasefire violations happening, so send another to the border," he told a religious convention in Meerut.
Even as the BJP claimed that he would be disciplined, a West Bengal party leader Shyamal Goswami went a step further. He  warned that the exploding Muslim population posed a threat to India's demographic "balance'' and exhorted "my Hindu mothers and sisters'' to produce five children each.
"Hindu women should have five children. I would like to tell my Hindu mothers and sisters that if they don't have five children, in future there will be no balance in India. Don't misunderstand me. If my Hindu mothers and sisters don't have five children, hardly any Hindus will be left in India. To protect Hinduism and Sanatan Dharma it is necessary for all Hindus to give birth to five children,'' he said.
And here is some more in the same vein—this time from VHP's  Sadhvi Prachi who demanded a "hum do, hamare char'' law to realise "the dream of a Hindu nation''.
"Earlier we used to say 'hum do hamare do'. But now we have started saying that 'sher ka bachcha ek hi achha' (for a lion, one offspring is enough). This is wrong…. Their (Muslim) population is increasing and ours is decreasing… (If Hindu women) have four children, one can become an engineer, one can become a doctor, one can protect the borders and one can be devoted to the cause of social service," Prachi told a gathering of people at VHP's 'Virat Hindu' conclave in Bhilwara, Rajasthan.
Bajrang Dal's Rajesh Pandey justified his organisation's campaign against the so-called  "love jihad'' on grounds that the latter's objective  was to "reduce the numbers of Hindus".
The Hindu Right has form on this stretching back some hundred years. As far back as 1909, a far-right Hindu ideologue, U.N. Mukherji  in a pamphlet, Hindus: A Dying Race, predicted on the basis of 1881-1901 census that the Hindu race would be wiped off the face of India if Muslims continued to breed at the current rate: a ''prediction'' which led Swami Shraddhanand to propagate Shuddhi and Sangathan to bring  Hindu converts back into the fold—a version of modern-day "ghar wapsi''.
Even Hindutva supporters have begun to despair of the Parivar's obsession with the Muslim threat. Koenraad Elst , a  Belgian Indologist routinely cited by RSS and its apologists, has written this:  "One of Mukherji's concluding sentences, "They count their gains, we calculate our losses', became the title of a Hindu Mahasabha pamphlet as late as 1979. If anything, the fever of Hindu demographic pessimism is only rising.
"The Hindu suspicion that Islam is using demography to increase its strength and to wrest territories from Hinduism is a constant theme in Hindu Revivalist writing from at least 1909 till today.  The rhetoric is often shrill and exaggerated and the case is wrapped in the wrong arguments, most notably the claim that 'Muslims have lots of children because they have four wives', " he wrote on his site.
Admittedly, Muslims have shown a propensity to have larger families-- but not because there is an Islamic conspiracy to "take over'' India. Studies show that this has to do with socio-economic factors, especially educational backwardness. Historically, Muslims had had a lower population growth rate when they were economically more prosperous and it rose as their socio-economic condition deteriorated.
The current decline also is directly related to the fact that the younger generation of Muslims is more educated and aspirational. Especially, educated and aspirational Muslim women are as careful about family planning as their Hindu counterparts. I know countless young Muslim couples in their 30s who have no children despite family pressures because they don't want a child unless they can give them their best.
The Muslim population growth is still way out of sync the national trend but, if the latest findings hold up, it should get there soon. Inshallah! What is less certain, however, is  whether the Parivar will give up its obsession with the idea of an imaginary Muslim "takeover''.
Lifestyle
Through this fortnightly column, Tales From TJ Road, Bachi Karkaria tells the story of Mumbai's metromorphosis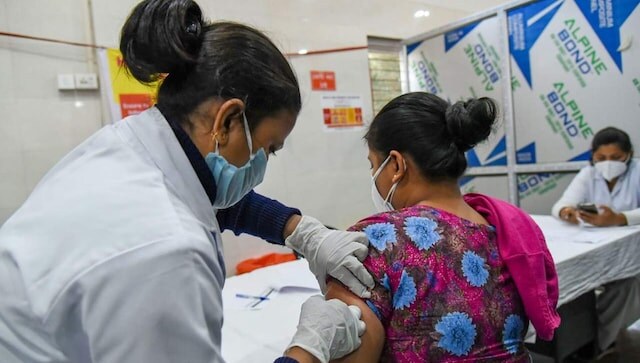 India
The Central and the state governments must move more quickly than they have to contain a potentially disastrous situation
India
Since Moscow has begun to project Pakistan as the key pillar of Russia's South Asia policy, New Delhi cannot continue its foreign policy within the traditional framework of non-alignment