Rehabilitation of victims in Jammu and Kashmir a matter of 'deep concern' for Mehbooba Mufti
The Jammu and Kashmir Peoples Democratic Party (PDP) said the rehabilitation of victims of unrest in the state is a 'deep concern' for Chief Minister Mehbooba Mufti
Jammu: The Jammu and Kashmir Peoples Democratic Party (PDP) said the rehabilitation of victims of unrest in the state is a "deep concern" for Chief Minister Mehbooba Mufti.
The comment from the party came after its ally, the BJP, said on Tuesday that a well-governed state was the "only guarantee" against militancy.
"The rehabilitation of victims of unrest has been a deep concern for Mufti and providing resource and support to most affected persons is her desire which she wants to pursue with absolute empathy and humility," Sartaj Madni, PDP vice-president, said.
Madni said PDP leadership has always felt that state's people cannot thrive into a situation of conflict and confrontation. PDP's emergence is an outcome of the critical need to lead the state into stability through reconciliation and healing, he said.
A few days ago, Mufti had said that militancy cannot be wiped out by killing militants alone and a more "humane approach" was needed to tackle the problem.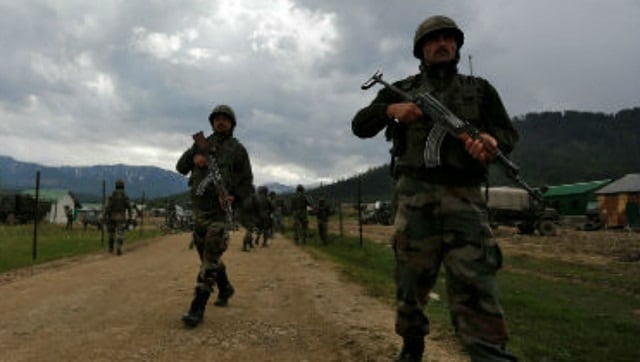 India
One of the militants was identified as Ishfaq Dar alias Abu Akram, a top commander of LeT, said DGP Dilbag Singh
India
As per the Jammu and Kashmir Police, approximately 5 kilograms of explosives have been recovered from the drone.
India
This comes after army officials revealed that the new modus operandi to indoctrinate and train Kashmiri youth in militancy was to call them through proper visa channels, rather than having them take the risk of crossing the border illegally.