Rehabilitate those affected by Sardar Sarovar dam, demands Medha Patkar
NBA leader Medha Patkar demanded that the Jha Commission report be made public.
Bhopal: Narmada Bachao Andolan (NBA) leader Medha Patkar on Friday demanded that report of Justice Jha Commission that probed the alleged fake land registries and other issues related to the oustees of Sardar Sarovar dam project be made public.
She also demanded that people of Madhya Pradesh who were affected due to the project, whose construction is on in Gujarat, be rehabilitated without delay.
Patkar launched a hunger strike three days back with over 30 people at Neelam Park here demanding rehabilitation of the oustees of the dam project.
"Jha Commission report should be made public as oustees of the Sardar Sarovar dam have not been rehabilitated yet. Madhya Pradesh government is sitting tight on the report and not taking any action against the corrupt officers who had siphoned off huge money meant for rehabilitation," the activist told reporters.
She said that around 50,000 people displaced by the project have yet to be rehabilitated.
"But water level of the Sardar Sarvor dam is increased further, which will spell a doom for the people living in the catchment area," she said.
Jha Commission was set up by the Madhya Pradesh High Court on 21 August 21 2008 to probe allegations of over 3000 fake land sale registries, corruption in rehabilitation sites, issuance of livelihood grants, allotment of plots for construction of houses to oustees of the project in Alirajpur, Dhar, Khargone and Barwani districts of Madhya Pradesh.
Sardar Sarovar dam is built in Gujarat on river Narmada which originates from MP.
India
COVID-19 India cases: The test positivity rate has remained below 5 percent for the 10th day and below 4 percent for the third day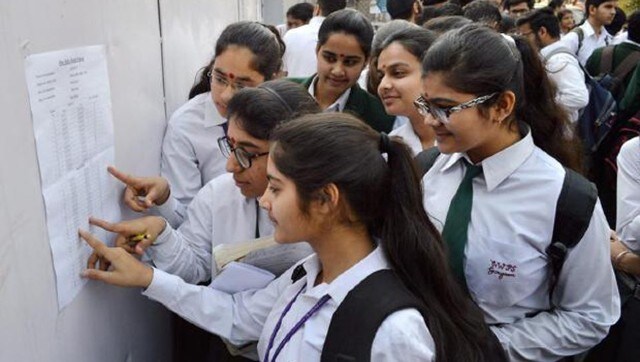 India
The new GSHSEB evaluation critieria will take into account the marks scored in the Class 10 board exam and in the internal unit tests in Class 11 and Class 12 in the ratio of 50:25:25 respectively, the board said
News & Analysis
The Gujarat EV Policy 2021 is a four-year programme with an outlay of Rs 870 crore to boost EV adoption in the state.