Reform in Muslim Personal Law: Triple 'talaq' is un-Quranic and must be banned
Thanks to the way Muslim personal law is understood in India, Muslim women are denied their legal rights in the personal realm despite Quranic injunctions
Legal reform in personal laws has been one of the critical yet neglected areas in Indian democracy. This reform is for the dignity and equality of women citizens and thereby all Indians — irrespective of religious background. The Sachar Committee appointed by the Prime Minister in 2005 said that Muslims (who comprise the largest minority) live in poverty, economic and educational backwardness. The findings also suggest that on an average only four out of 100 Muslims are graduates.
Now out of these four, how many are women, is open to questioning. On the one hand, Muslim women are excluded educationally and socio-economically owing to government neglect. On the other hand, they suffer from the near absence of any legal framework in matters of family, marriage, divorce, custody of children etc.
Unlike those from other communities, Muslim women are denied their legal rights in the personal realm despite Quranic injunctions. Practices such as triple talaq and halala persist in our society despite there being no sanction to these in the Quran.
This situation has arisen thanks to the way the Muslim personal law is understood and practised in India. The whole arena is mired in ambiguity, obfuscation and gross apathy owing to the stranglehold of conservative patriarchal elements who have hegemonised this space forever. Fourteen hundred years ago, the Quran gave clear rights to women in marriage, family, society and public life but in reality there has been a persistent denial of these rights. So much so, that a perception has arisen, that in Islam, men have superiority over women.
Within several conservative sections the dominant belief seems to be that Muslim women need to live a life of subjugation within the four walls of a home. The hegemony of the patriarchal forces has continued post-1947 till date. The attempts by Muslim women such as Shayara Bano and several others is a cry for justice and for a halt to rampant violations of their rights in marriage and family.
The absence of a comprehensive codified personal law in our country has resulted in Muslim woman suffering in matters of divorce, halala, polygamy, guardianship and custody of children, share in property etc. The Shariat Application Act, 1937 is silent on all these matters. It is claimed that Indian Muslims are governed by Shariat. But the Shariat as practised currently in different parts of the country is undefined and unwritten. It is subject to multiple interpretations and misinterpretations — which more often than not, are unfair to women.
Often the injunctions of the Holy Quran are violated in the name of Shariat; widespread incidence of triple talaq is the commonest example. Unfair practices pertaining to age of marriage, mehr, divorce, alimony, child custody, property are all passed off in the name of Shariat. It is anybody's guess as to how many ordinary Muslims understand the spirit of the Holy Quran or its underlying principles of gender justice!
It is not difficult to guess as to what is the perspective and understanding of some of those men dispensing justice in Shariat courts across the country! Most times, the verdicts in family matters end up being unfairly pro-men and entirely anti-women. This can hardly be said to be based on Quranic injunctions!
A comment on the role of various elected governments and this continued injustice is in order. In our country, Muslim women's quest for justice is viewed with skepticism or even hostility. By recognising only the conservative religious voice as the sole voice the democratic state has failed in enabling fair representation for all sections of population including women. The conservative sections are unaware and unconcerned about the issues of Muslim women and therefore, they cannot continue speaking for them.
A national study done by us revealed that Muslim women are fed up of this oppression and want immediate redressal. We found that 55 percent of the women surveyed were married before the age of 18 years, 47 percent women don't possess their own nikahnama and 82 percent women have no property in their name. An overwhelming 95.5 percent women have not heard about the AIMPLB — the all-India Muslim Personal Law Board. More than 40 percent women received less than Rs 1000 for mehr and 44 percent women did not receive the mehr at all. Most respondents were not aware of the empowering provisions about mehr and that it is their right to decide the amount.
An overwhelming 91.7 percent women spoke out against polygamy saying that a Muslim man should not be allowed to have another wife during the subsistence of the first marriage. Of the divorced women, 65.9 percent were divorced orally, 7.6 percent were divorced though a letter, 3.4 percent women were divorced on phone, 3 on email, 1 via SMS. In all, 78 percent women were divorced unilaterally.
The study indicates that an overwhelming 88.3 percent women are opposed to triple talaq and want the legal divorce method to be the talaq-e-ahsan method spread over a period of 90 days and involving negotiation and avoiding arbitrariness. An overwhelming 83.3 percent women felt that their family disputes can be resolved if the law is codified. 89 percent wanted the government to intervene in helping codify the Muslim personal law. Over 86 percent women wanted religious leaders to take responsibility for enabling Muslim women to get justice in family and they wanted these leaders to support in bringing about a gender-just law.
It needs to be mentioned here that patriarchal forces are attempting to project that "court interference" is a violation of the Constitutional right to religious freedom of the Muslim minority. This is a lie; actually the prevalent practice of triple talaq is a violation of Quranic injunctions and therefore violates the right to religious freedom of Muslim women. And this violation is being done by self-appointed custodians of religion.
Shayara Bano and other Muslim women are seeking an end to this violation of their Quranic rights. It is the Muslim conservative forces who are violating the Islamic principles of gender justice and the Muslim women are forced to go to courts. It is only incidental that they are in violation of the Constitutional principles too. Lack of legal recourse and discrimination is a very important aspect that calls for correction while addressing the Quranic rights as well as the citizenship rights of Muslim women.
Zakia Soman and Noorjehan Niaz are co-founders of Bharatiya Muslim Mahila Andolan which seeks reform in Muslim personal law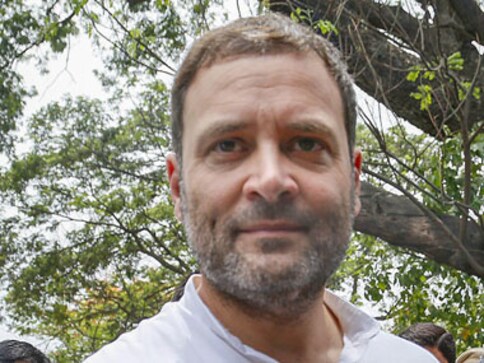 Politics
What the fatwa against Nida Khan and the fate of triple talaq Bill tells us is that the fate of real minorities — such as Muslim women — remains endangered in India.
India
The recent decision of the AIMPLB to establish a separate 'women's wing' will not bring about any change in the status of Muslim women within the family.
India
It is disheartening to find India's liberals, who should have been at the vanguard of banning triple talaq and led the charge against institutionalised subjugation, go AWOL on this subject