Red Corridor redrawn: Centre plans to reduce number of Maoist-affected districts
The Centre plans to remove around 20 of the 106 Maoist-affected districts from the Red Corridor list.
The Centre plans to remove around 20 of the 106 Maoist-affected districts that are part of the Red Corridor, reported The Hindu. A senior official of the Home Ministry told the newspaper that the respective states have been informed about the names of the districts and reasons for their removal from the list.
The Red Corridor area is under the influence of Left Wing Extremists (LWE) or Maoists and is spread across 10 states — Andhra Pradesh, Bihar, Chhattisgarh, Jharkhand, Madhya Pradesh, Odisha, Telangana, Uttar Pradesh, West Bengal and some northern fringes of Tamil Nadu. Over the years, the number of districts coming under the Red Corridor has increased.
According to The Hindu, these Maoist-affected areas were first classified in 2006. The BJP-led government started assessing these districts two years back based on certain parameters and started the exercise of redrawing the Red Corridor. The report also added that the state governments fear that once these districts are removed from the list, the financial aide given to them will stop.
Around 118 districts in 17 states are affected by the LWE, according to South Asia Terrorism Portal (SATP) data. As many as 22 districts in Bihar, Jharkhand and Chhattisgarh are highly affected, 18 are moderately affected and 78 marginally affected.
As part of this exercise, the districts were assessed on parameters like violence profile, support received by the Maoists and the impact of development work in the area, added the report.
Counter-insurgency experts dealing with LWE believe that the problem in curbing Naxalism lies in the nature of security forces deployed in Red Corridor, combat strategy, lack of coordination in sharing of intelligence inputs between the Centre and the state, and the lack of a national policy.
According to an Economic Times report, the number of people killed by Maoists has come down from 1,005 in 2010 to 167 in 2015.
"There has been a 35 percent decline in casualties in Naxal violence under our government. The Maoist cadre and leadership are disillusioned and demoralised. The NDA government has formulated a new integrated policy to counter the left wing extremism in the country," Home Minister Rajnath Singh had told the Economic Times.
According to the SATP, Chhattisgarh's Bastar division continues to be the most violent region under the Maoist control. The report added that Chhattisgarh has recorded 29 fatalities in Maoist-related violence in 2016 (data till 14 February).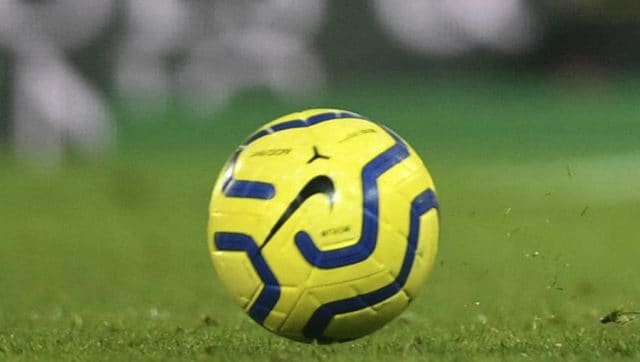 Sports
The Jharkhand teams for the Santosh Trophy and women's championship are scheduled to report on 25 November and 28 November respectively.
Politics
Prime Minister Narendra Modi, Union Home Minister Amit Shah, DGPs of all states and union territories, DGs of central police organisations and 350 other senior police officers attended the second day of the three-day conference
India
The boy, identified as Dharmendra Das Mahant, won praise from Bhupesh Baghel for singing 'Arpa Pairi Ke Dhar'