Ravindra Gaikwad Air India row: Airlines must not surrender to bullying tactics by VIPs
Good for Civil Aviation Minister Ashok Gajapathi Raju who took on the Shiv Sena backers for Ravindra Gaikwad.
If all flights to Mumbai are stopped only Mumbai will suffer and it is just inconceivable that a man who resorted to physical abuse after 'taking over' an aircraft for forty minutes in what is technically a hijacking is being supported in his conduct.
The call to block flights if the ban on Ravindra Gaikwad, esteemed MP, is not lifted echoed in the Lok Sabha on Thursday with the Shiv Sena leading the demand and the Congress taking its side on principle is not logic.
The man has espoused violence and there are people who feel it is justified. How does anyone explain this? The guy's life was not in danger, he wasn't saving his family from an attack, no burglar had broken into his residence, he was just pissed off because he had a government paid business class ticket and it was a full economy flight to Delhi.
His video interviews afterward show him as aggressive, hostile, physical and ill-mannered besides being arrogant in the extreme. Not even a teaspoon of remorse or repentance.
In contrast, the victim, Sukumar, an Air India senior employee has behaved in the aftermath with great restraint and decorum. He has not tried to grab the headlines nor has forced himself into heroics with the media. In fact, most of us have not even seen him and that says a lot.
The accusation the pro-Gaikwad lot make is that Sukumar was rude. Rudeness is subjective when a passenger is holding up an aircraft. Ground and cabin crew are empowered to take whatever action necessary to subdue the individual. In any other country, they would have unceremoniously picked him up, handcuffed him and locked him up. He would have been charged with disturbing the peace, holding up a scheduled airline, causing disruption and threatening air safety (just watch the video of the mayhem with ground staff when he refused to get off till the Air India MD came to apologise). These charges concurrently could add up to twenty years in jail and a fine of upwards of $250,000.
And we are discussing pros and cons as if there was a plus side to it. Like maybe he has a point, after all, he is an MP. Last known MPs were servants of the people elected to 'serve' them not slap them with slippers and sandals.
Good for Civil Aviation Minister Ashok Gajapathi Raju who took on the Sena backers for Gaikwad. When he said, "If you want to diffuse the situation, we can do it. If you want to aggravate it, you are free to do that. But aircraft safety will not be compromised."
If you recall Gaikwad had even called the police to get rid of media on the train following his grounding. Being pushy is in his DNA. He actually feels justified. And he just chartered a plane…who is paying for it.
It is paramount now that all airlines stick together and ensure that the safety and security of every paying passenger (Gaikwad, by the way, gets 34 free tickets a year) is a top priority come what may. As it is the Maharaja was defrocked over the years by politicians thinking they owned the airline. To give in to bullying tactics is to encourage the VIP syndrome which is already out of control. This culture has spread so wildly that we have five times the VIPs than China so per population does not hold good as an argument. And we are home to the highest number of official bigwigs in the world. You remember in 2015 India tried to create a list of 2,000 VIPs to make it easier to travel into the USA…something Trump has put paid to.
As for blocking aviation into Mumbai, not even the Shiv Sena would upset the public who really cannot be supportive of a man who hits people and is not even the least bit regretful. He actually endorses it as a legitimate course of action.
The people should ask the august House why it has not taken umbrage with his attitude and, as his peers, taken him to task for conduct unbecoming.
Find latest and upcoming tech gadgets online on Tech2 Gadgets. Get technology news, gadgets reviews & ratings. Popular gadgets including laptop, tablet and mobile specifications, features, prices, comparison.
India
The Chief Minister's Office tweeted: 'Praying that the Mahadik family will get strength to recover from the loss. Heartfelt tributes'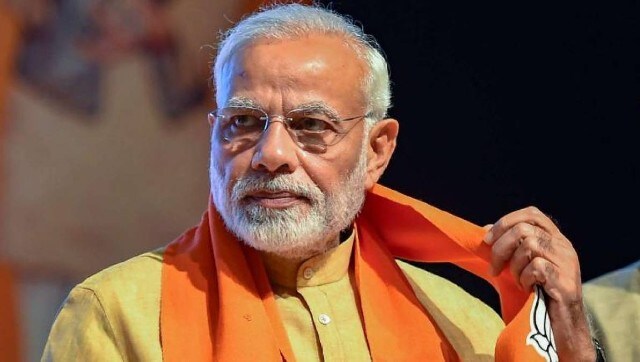 India
Parliamentary Affairs Minister Pralhad Joshi said the meeting will be held virtually and an invitation has been extended to floor leaders of all parties
India
Talking to reporters about preparations for the next Parliament session, beginning 28 January, Om Birla said the Parliament canteens will now be run by ITDC