Ravi Shankar Prasad discharged from AIIMS; Union law minister was admitted following complaints of nasal congestion
Union minister Ravi Shankar Prasad, who was admitted to AIIMS following complaints of nasal congestion, was discharged on Thursday
Union minister Ravi Shankar Prasad, who was admitted to AIIMS following complaints of nasal congestion, was discharged on Thursday

The Union Law and Justice minister was admitted to the pulmonary medicine department Monday.

BJP president Amit Shah, who contracted swine flu, is currently recuperating at AIIMS Delhi
Union minister Ravi Shankar Prasad, who was admitted to AIIMS following complaints of nasal congestion, was discharged on Thursday, PTI said.
He was shifted out of the ICU on Wednesday, hospital sources said.
The Union Law and Justice minister was admitted to the pulmonary medicine department Monday.
Prasad is the second seniormost leader of the BJP government who had taken ill recently. BJP president Amit Shah was diagnosed with Swine Flu and was admitted to AIIMS on Wednesday, while finance minister Arun Jaitley is in the US for treatments.
Shah's condition is said to be stable, and he is likely to be released soon. Jaitley is expected to return India on 25 January.
With inputs from PTI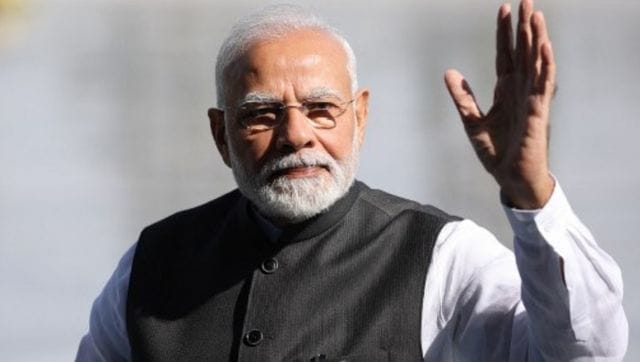 Opinion
Interventionist forces will always find fertile ground to exploit and pose a challenge to India's integrity
Politics
The 60-member Tripura Assembly will go to polls on February 16, while the counting of votes will be taken up on March 2. In 2018, the BJP formed the government for the first time in Tripura, ending the 20-year run of the CPI(M)
World
Mahesh Jethmalani's comments came amid a controversy revolving around a BBC documentary on Indian Prime Minister Narendra Modi