Ramya attacked with eggs by VHP, Bajrang Dal activists in Mangalore for pro-Pakistan remark
According to reports by CNN News18, eggs were thrown at Congress leader and Kannada actor Ramya by Vishwa Hindu Parishad and Bajrang Dal activists in Mangalore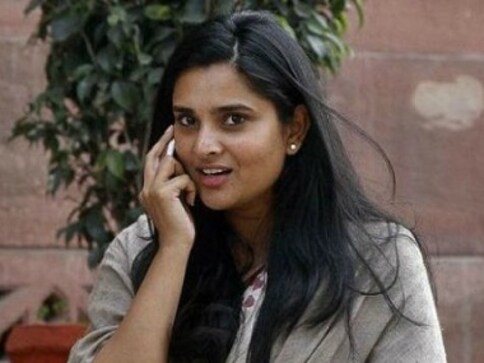 Suspected activists from right-wing groups Vishwa Hindu Parishad and Bajrang Dal hurled eggs at Congress leader Ramya on Thursday in Mangalore in response to her remarks on Pakistan recently.
Speaking to CNN-News18 about the incident, the former Congress MP said that India is a democracy, hence, while people might react by throwing eggs at her she will not back track from her comments on Pakistan for which she is being continuously targeted.
The eggs were thrown at Ramya's cavalcade while she was travelling in her car from Mangalore to Kadri. The actor told CNN-News18 that the police informed her that the people who threw eggs at her belonged to some right wing group.
A sedition case has been filed against Ramya after she referred to Union Defence Minister Manohar Parrikar's statement of 'going to Pakistan is like going to hell' by responding with 'Pakistan is not hell. People there are just like us. They treated us very well'.
A Kodagu-based advocate K Vittal Gowda, lodged a complaint of sedition against the former Mandya MP for her statement, accusing her of insulting India and provoking Indians by appreciating Pakistan.
CNN-News 18 reported that the court will hear the case on 27 August.
India
Of the three girl students, two had held a press meet and questioned the decision of the university to strictly implement the uniform rule inside the campus
India
Since the matters are in the courts, it would be appropriate if both sides await the court verdict, Alok Kumar said