Rampaging lawmakers: Nitish's 'law and order' claim goes for a toss in Bihar
The prevailing situation in Bihar tells an altogether different story. Barely, two months into office, Nitish appears to be helpless when it comes to taming his own lawmakers.
All through the assembly poll campaigns in Bihar, the Grand Alliance's chief ministerial face Nitish Kumar had a very tough time convincing the doubting Thomases that there would be no threat to his past commitment about maintaining "rule of law" even though he had Lalu Prasad Yadav for company. He remained flooded with such queries during the interactive sessions on Twitter, at the media programmes and at public platforms.
"I have said it time and again that with me as the CM, only the rule of law will prevail," he said during an interactive session with the media on 28 October last year right in the midst of election process.
Prior to this, he claimed: "Since I assumed the CM's post in February 2015 (after the removal of Jitan Ram Manjhi from the Bihar throne), Laluji has never interfered in law and order". He made this observation on 23 October.
Then, he dubbed it as "opposition propaganda" when asked if the proverbial "jungle raj" will return to the state now that he has joined hands with Lalu. This comment came on 15 October.
However, the prevailing situation in Bihar tells an altogether different story. Barely, two months into office, Nitish appears to be helpless when it comes to taming his own lawmakers who have virtually gone berserk across the state.
Sample these: A JD-U legislator from Jokihat, Sarfaraz Alam was arrested by the police for allegedly molesting a woman passenger on a premier train. However, he managed to secure bail from the police station itself barely 7-8 hours after his arrest. Police say that the IPC offences for which he was accused were bailable. But it also deserves mentioning here that Alam is the son of a mighty and controversial politician Mohammad Taslimuddin who happens to be an MP from Lalu's party.
Another JD-U MLA Bima Bharti is accused of helping her gangster husband Awadhesh Mandal flee from police custody. Mandal is wanted in around 50 cases, such as murder, kidnapping, extortion and also beating his own wife. No action has been taken against her.
Congress legislator Sidhartha Singh is charged with escaping with a teacher's unwed daughter but returns to the police with his driver, claiming it was the latter who was involved  in the case. The girl, too, claimed before the police and the court that she had escaped with MLA's driver and that the MLA had no role in her case.
Then, a case was registered against RJD legislator Kunti Devi's son for badly thrashing a doctor on duty at a government hospital while supporters of another JD-U MLA Narendra Kumar Neeraj are charged with threatening to throw a senior police official in Ganga.
Such instances go on unchecked in Bihar, but the sole question haunting the general masses is who prevents Nitish from cracking down on such elements, who are making a mockery of his much-flaunted "rule of law". Such incidents were never reported in the past eight years while the JD-U was part of the NDA government in Bihar, though there were quite a few notorious faces in both camps. So, why is this problem being seen now?
"The problem with Nitish Kumar is that his own men are not taking very seriously his "law and order" commitment, now that he has joined the company of Lalu Prasad whose track record has not been very good," explains a prominent political expert professor Nawal Kishore Chaudhary.
According to Chaudhary, there are certain political compulsions which prevent Nitish from taking action against the unruly lawmakers. "The first among these compulsions is that the lawmakers come from a social base upon which rests the politics of his key coalition partner. Take for example the case of Sarfaraz Alam who is not only the son of Taslimuddin but also comes from the community which is the main vote-bank of the RJD," he said.
Likewise, the other accused lawmakers mentioned above come from backward or extremely backward castes (except for the Congress MLA) which are the main support base of both the JD-U and RJD. The matter is quite clear here.
Also, Lalu's track record, experts believe, has cast its shadow over the Nitish's main commitment which sadly has been the latter's USP. They say the ruling party leaders have become emboldened now as they think nothing is going to harm them now that Lalu's party again is in power.
Their "confidence" is not without basis either. In fact, the 15-year-long RJD regime was quite infamous as stories of crime and corruption kept coming out at frequent intervals. With Lalu struggling to keep his wife's government alive from behind bars where he was sent for his involvement in the fodder scam, everything went topsy-turvy in the state with his lawmakers literally going berserk.
Yogendra Sardar, Lalit Yadav, Surendra Yadav, Hemlata Yadav, Sadhu Yadav, the list of legislators being a law-unto-themselves is very long. Of them, Sardar's case indeed deserves mention here since this is the first such case in the state. Sardar, an ex-MLA, was castrated while he was allegedly trying to rape a girl in his farmhouse in Supaul district. Likewise, former MLA Hemlata Yadav's son Mritunjay Yadav, was charged with raping the wife of an IAS officer who died a couple of years back. The name of Sadhu Yadav, Lalu's own brother-in-law, had also cropped up in the Shilpi Jain murder case, although he was given a clean a chit by the CBI later.
Shilpi's body was recovered from a car in a garage in Patna in the 1990s, after which a CBI inquiry was ordered by the centre. Such controversies only earned a bad name for Lalu and they now seem to be coming in the way of Nitish's repeated claims that he will fulfill his commitment.
The people's disbelief is such that recently DGP PK Thakur had to approach the media to tell the masses that there is no deterioration in law and order situation is the state. He also rattled out crime statistics from the past three years to prove his claims. But the prevailing situation tells a different story.
Find latest and upcoming tech gadgets online on Tech2 Gadgets. Get technology news, gadgets reviews & ratings. Popular gadgets including laptop, tablet and mobile specifications, features, prices, comparison.
India
It is time for the stakeholders to formulate a plan that will keep principles of sustainable tourism upfront. The pandemic has forced consumers to be more cautious and focus on sustainability and local communities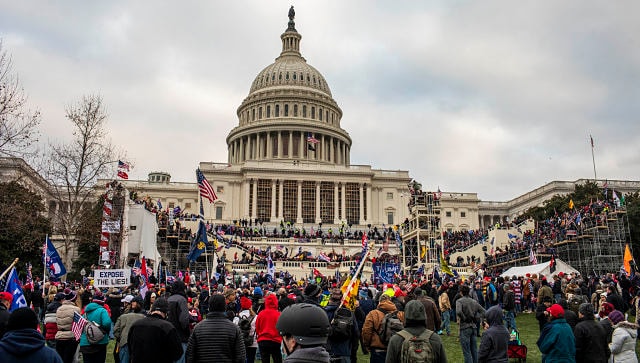 World
A full reckoning will take months or even years, and many lawmakers have called for a formal commission to investigate
India
Governments can ensure that religious processions don't end in violence. For that though, the lives of innocent citizens, especially minorities, should matter to them