Ram Rahim Singh rape case hearing: Curfew-like restrictions imposed in Chandigarh, Haryana, Punjab
Authorities imposed curfew-like restrictions in Chandigarh and at nearby Panchkula and shut mobile internet services in Haryana, Punjab and Chandigarh for three days from Thursday as a special CBI court prepared to give its verdict in a rape case against Sacha Sauda sect chief Gurmeet Ram Rahim Singh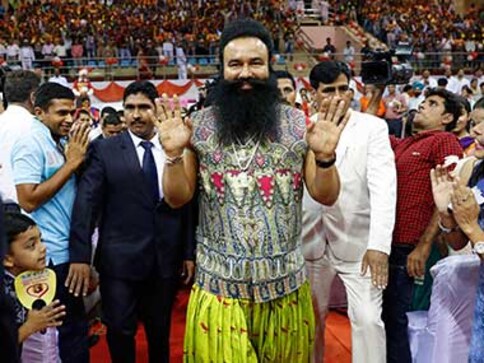 Chandigarh: Authorities imposed curfew-like restrictions in Chandigarh and at nearby Panchkula and shut mobile internet services in Haryana, Punjab and Chandigarh for three days from Thursday as a special CBI court prepared to give its verdict in a rape case against Sacha Sauda sect chief Gurmeet Ram Rahim Singh on Friday.
Fearing violence by the huge mass of Dera supporters gathered at the sect headquarters at Sirsa in Haryana and at Panchkula where the court is based, officials announced several other restrictive steps even as the sect chief appealed to his followers to maintain peace.
Plying of buses to Chandigarh and Panchkula would be suspended till Friday. Likewise, the Railways cancelled 22 trains bound for Haryana. A Northern Railway spokesman said six trains going to Haryana were cancelled on Thursday.
Nearly two lakh sect followers have descended on Panchkula, where the CBI court is based, and nearby places from mostly across Punjab and Haryana.
Ending speculation, sect chief Ram Rahim Singh said he would appear before the court on Friday. "I have always respected the law. Despite a pain in my back, I will obey the law and must visit the court," he tweeted in Hindi on Thursday.
He urged his followers to maintain peace. "I believe in God. All should maintain peace."
The sect chief, who has lakhs of followers mainly in Punjab and Haryana, has been accused by a former female follower of raping her in the sprawling Dera campus on the outskirts of Sirsa, 260 km from Chandigarh.
The hearing in the case has been going on since 2007.
More than 15,000 paramilitary personnel have been deployed in Punjab and Haryana, a senior official told IANS.
In a bid to discourage more people from reaching Panchkula, Haryana Roadways stopped plying buses for two days bound for Chandigarh and Panchkula.
Haryana Chief Minister Manohar Lal Khattar told all ministers and legislators to be in their constituencies till Friday.
Haryana Additional Chief Secretary Ram Niwas told reporters that mobile internet services would be shut in Haryana, Punjab and Chandigarh for three days in a bid to prevent spread of rumours relating to the court verdict.
He said this decision was taken at a meeting of Haryana, Punjab and Chandigarh officials held here on Thursday.
He said a joint control room of Haryana and Punjab would be set up in Chandigarh.
Niwas said prohibitory orders had been imposed in all districts of Haryana and carrying of weapons had been prohibited.
"Besides extra police force, 18 companies of paramilitary forces would be available by this evening," he said.
Ten senior IPS officers have been deployed and two Additional Director General-level officers have been told to ensure peace. In addition, 10 Duty Magistrates will be at various locations.
As a precaution, the administration has declared a three-day holiday in all schools in Chandigarh till Saturday. The Haryana government too has closed all colleges and libraries in Panchkula district till Friday.
In Punjab, prohibitory orders have been imposed and all schools and colleges would be closed on Friday, a government spokesperson told IANS.
All Punjab government offices located in Chandigarh will be closed on Friday.
Punjab Chief Minister Amarinder Singh, who reviewed a security meeting here on Wednesday, directed authorities to withdraw 1,000 police personnel from VVIP security and deploy them to strengthen security in the state.
A riot control room has been set up in Panchkula.
The government has declared Chaudhary Tau Devi Lal Stadium Complex in Panchkula and Dalbir Singh Indoor Stadium is Sirsa town as Speical Jails.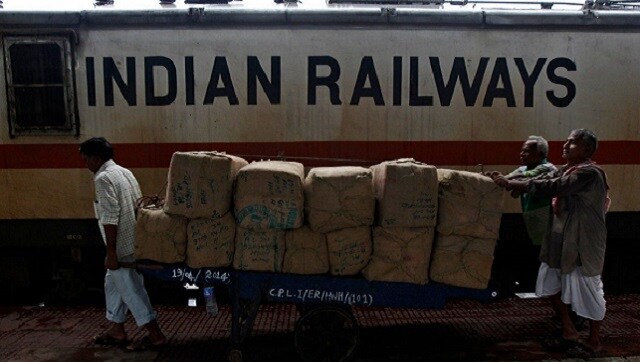 India
Only after the verification process, an individual will be able to book his or her ticket. However, this whole process will only take 50 to 60 seconds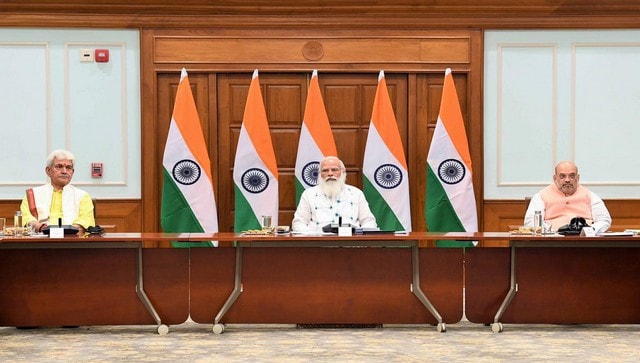 Politics
Let us look at a few smaller equations and solve the larger riddle where Opposition politics stands now
Politics
Sidhu's elevation as the president of the Punjab Pradesh Congress Committee (PPCC) may position him as a succeesor to Captain