Ram Nath Kovind says national interest and people's welfare are matters of prime importance to him
NDA presidential nominee Ram Nath Kovind said Thursday that maintaining the Constitution's supremacy is a major responsibility for the person who occupies the country's highest office.
Chandigarh: NDA presidential nominee Ram Nath Kovind said Thursday that maintaining the Constitution's supremacy is a major responsibility for the person who occupies the country's highest office.
He also said that for him national interest as well as people's welfare were matters of prime importance. The chances of the NDA presidential nominee, who arrived here on Thursday, got bolstered after the opposition Indian National Lok Dal (INLD) declared its support for him.
"I give prime importance to national interest and people's welfare", Kovind said. He was addressing INLD MLAs at a five star hotel in Panchkula this evening. "The country's Constitution is supreme in our democratic set up and to maintain that supremacy is a big responsibility for the person occupying the highest office," Kovind said.
Prior to his meeting with INLD MLAs and MPs from Haryana led by party general secretary Abhay Singh Chautala, Kovind met the BJP and SAD MLAs and MPs from Punjab at Chandigarh.
Kovind's arrival here was slightly delayed as his flight landed behind schedule due to bad weather conditions.
The 71-year-old, who was accompanied by External Affairs minister Sushma Swaraj and BJP leader Anil Jain, was given a rousing welcome by NDA leaders from the two states at the airport. After confabulations with Punjab legislators and MPs, where former Chief Minister Parkash Singh Badal, SAD president Sukhbir Singh Badal and Union minister and Punjab BJP chief Vijay Sampla and others were present, Kovind went to Panchkula where he met BJP MPs and MLAs from Haryana.
Addressing the INLD members, Kovind lauded former Deputy Prime Minister, late Chaudhary Devi Lal. "We used to call him 'Tau ji'. I had the opportunity to see and listen to him in the Parliament. When his statue was installed there, I was present," Kovind said about the tallest INLD leader.
Recalling his tenure as Governor of Bihar, Kovind said that he had tried to work to best of his ability and in an impartial manner.
Perhaps, people sometimes consider it a yardstick, as I had a good tenure there, he said. Bihar chief minister Nitish Kumar had said that it was a moment of great joy that I was going to Delhi yet he was also feeling sad, Kovind said.
"And he (Nitish) told me that feeling of sadness was because of the manner in which I kept the sanctity of the post, possibly like never before," he added.
Kovind said that from the moment he became the Governor, he had ceased to belong to any political party.
"I got above party politics and have been working like this keeping country's interests and security in mind," he said.
Addressing the members, he said, "I want to assure all of you that for me, be it Haryana or Punjab or Jammu and Kashmir or Tamil Nadu, for every state and every citizen...I will be impartial in my conduct". Kovind thanked all the NDA, and non-NDA parties like INLD, which have extended their support to him.
"Yesterday some people were telling me that 28-29 parties have extended support to me. Today, INLD has been added to that. I extend a hearty thanks to Abhay Chautala and his team, Om Prakash Chautala and the party office bearers," he said.
Haryana chief minister Manohar Lal Khattar said that Kovind would get get maximum votes from the region and would become the country's next president. Speaking at the meeting with INLD leaders, Khattar said "I had appealed to INLD to extend their support to Kovind, who is a simple person and has been active in social and political field for a long time."
Our central leaders had also talked to Chautala 'sahib' and I thank the party for extending support to Kovind, he said. "In the 90-member Haryana Assembly, I can assure that you will get 75 votes for certain. As far as Lok Sabha members from the state are concerned, support of nine (including two two INLD MPs) is certain and whether we get the tenth also is a different issue. In Rajya Sabha, we have support of three out of five, there is no doubt that you will certainly become the country's 16th President," Khattar said.
Khattar added that former Punjab CM Badal had expressed desire that a function be held at the Rashtrapati Bhavan, where SAD and BJP MLAs and MPs from both the states would congratulate Kovind after he gets elected. Jain in his address asked the MLAs and MPs to ensure that they put a mark only with the designated pen kept by the Election Commission officials in the presidential polls.
The SAD-BJP coalition has 18 MLAs (15 SAD, 3 BJP) in the 117 member Punjab Assembly while the ruling Congress has 77. The AAP has 20 legislators and its ally Lok Insaaf Party has two.
Among the Lok Sabha members from Punjab, the ruling Congress has four, the SAD has three, the BJP had two MPs but recently Gurdaspur MP Vinod Khanna passed away. The AAP has four, out of which two have been suspended by the party.
In the Rajya Sabha, the SAD has three, BJP one and Congress three members. In the 90-member Haryana Assembly, the ruling BJP enjoys a majority with 47 MLAs and the support of five Independents.
The Congress has 17 MLAs. The Shiromani Akali Dal has one legislator in the Haryana Assembly, while the INLD, which is the principal opposition party, has 19.
Among the Lok Sabha MPs in Haryana, the ruling BJP has seven members, INLD has two and the Congress one. The BJP has only one member in the Rajya Sabha. However, media baron Subhash Chandra was last year elected to the upper house with the BJP's support.
The Congress has two Rajya Sabha members and the INLD has one in Haryana. Congress and some other opposition parties have fielded former Lok Sabha Speaker Meira Kumar as their presidential candidate.
India
Special exams will be conducted for those students who want to improve their class 12 results. They can submit application forms for the same from 1 August to 10 August.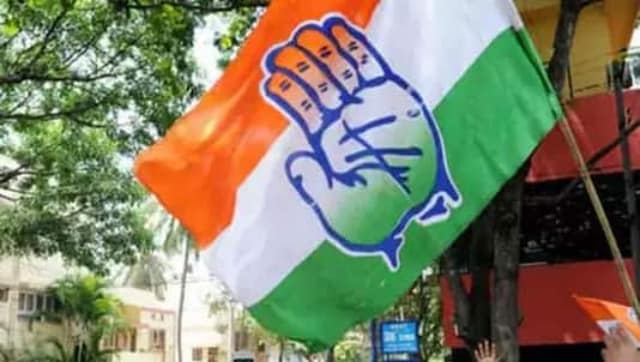 Politics
Demanding a court-monitored inquiry, Congress' Mallikarjun Kharge questioned if governments in Madhya Pradesh, Manipur and Goa were also toppled using the spyware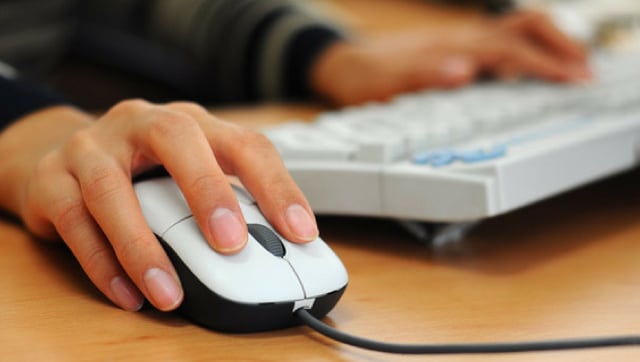 India
MP Board 12th Result 2021 Live Updates: MPBSE Class 12 results can also be accessed from the MPBSE Mobile application on Google Play Store