Ram Nath Kovind elected as India's 14th president, to be sworn in on 25 July
NDA candidate Ram Nath Kovind was on Thursday elected as the 14th President of India after receiving an overwhelming majority of votes from the country's lawmakers.
NDA candidate Ram Nath Kovind was on Thursday elected as the 14th President of India after receiving an overwhelming majority of votes from the country's lawmakers. Kovind defeated Opposition candidate Meira Kumar, a former Lok Sabha speaker after garnering 66 percent of the votes in the Electoral College, Returning Officer Anoop Mishra announced.
The 71-year-old, who will be the second Dalit to hold the top constitutional position, received 2,930 votes with a value of 7,02,044. Kovind will be the first BJP member to be elected president. He will be sworn in by the Chief Justice of India JS Khehar in the Central Hall of Parliament on 25 July.
Meanwhile, Kumar polled in 1,844 votes with a value of 3,67,314. A total of 4,896 voters — 4,120 MLAs and 776 elected MPs — were eligible to cast their ballot. The polling was marked by cross-voting in various states, namely Gujarat, Assam, Goa, Maharashtra and Uttar Pradesh, where many Opposition members favoured Kovind. Around 116 MPs and MLAs cross-voted, according to CNN-News18.
In an address after the official announcement, Kovind thanked all those who supported him in his journey and said that the moment is emotional for him. He vowed to represent all those struggling to make a living. "I never aspired to be the president but my election is an evidence of the greatness of Indian democracy. My win is also a message to those discharging their duties with integrity," he said.
Kovind also said that it is his duty to protect the Constitution and uphold its values as the president. "I pay my respects to my countrymen and assure them that I'll serve the nation in the spirit of 'Sarve Bhavantu Sukhinah' (May all be happy)," he said.
Meira Kumar, despite her defeat, put up a brave face and congratulated Kovind for winning the election. She however, said that as of 20 July, 2017, her fight for ideology has not ended. She vowed to continue her fight for secularism, the oppressed and the marginalised. She also thanked the Opposition parties for fielding her as a candidate and supporting her throughout.
Wishes and congratulations poured in from everywhere for Kovind. Prime Minister Narendra Modi congratulated him and expressed happiness over the extensive support that he got. He also shared an old picture with Kovind, with the caption "always been a privilege to know you." Along with BJP chief Amit Shah, he felicitated the President-elect at 10, Akbar Road, where Kovind has been staying since filing his nomination. The Delhi Police also heightened security at the bunglow.
Shah also congratulated Kovind and said that this win is a victory for the poor, downtrodden and the marginalised. BJP veteran LK Advani, Maharashtra chief minister Devendra Fadnavis and Uttar Pradesh chief minister Yogi Adityanath, among others, also sent their wishes to Kovind. Apart from BJP leaders, West Bengal chief minister Mamata Banerjee also congratulated Kovind. Bihar chief minister Nitish Kumar, who decided to support Kovind despite ally RJD's insistence, also called up the President-elect and extended his greetings. RJD chief Lalu Prasad Yadav, who had on numerous occasions asked Nitish to withdraw his support for Kovind, too joined in to send wished to the new President-elect.
20 years ago and the present…always been a privilege to know you, President Elect. pic.twitter.com/IkhnOtYf8N

— Narendra Modi (@narendramodi) July 20, 2017
Congratulations to Ram Nath Kovind Ji, who will be our next President — Mamata Banerjee (@MamataOfficial) July 20, 2017
Meanwhile, people in Kovind's village are also celebrating his win. A festive atmosphere prevailed outside his residence in Maharishi Dayanand Vihar colony of Kalyanpur with people exchanging sweets and embracing each other as the results of the presidential poll were declared.
"It gives us immense pleasure and pride that Kovindji, who has been chosen as the country's 14th President, is a resident of ward number 20 of Kanpur Municipal Corporation (KMC), which I have the privilege of representing," Sanjay Batham, the local corporator, said.
"For us, it is Diwali, Holi and Dussehra today," he said. "Even before the counting had begun, we had started the celebrations. The day Kovind's name was announced, we were confident of his victory," he said.
Kovind has a long career in politics behind him. He has headed the BJP's Dalit Morcha and is among one of the few Dalit faces the party could boast of in it's folds in north India. A lawyer by profession, Kovind is a commerce graduate from Kanpur University. He has been a Central government advocate in the Delhi High Court from 1977 to 1979 and a Central Government Standing Counsel in the Supreme Court from 1980 to 1993.
Kovind not only has the experience of sitting on a constitutional post as Bihar governor but he also has enough administrative experience as member of various parliamentary committees. He has been the chairman of the Rajya Sabha House Committee and has served as a member of the Parliamentary Committee on Welfare of Scheduled Castes/Tribes and Social Justice and Empowerment among others.
With inputs from PTI
Find latest and upcoming tech gadgets online on Tech2 Gadgets. Get technology news, gadgets reviews & ratings. Popular gadgets including laptop, tablet and mobile specifications, features, prices, comparison.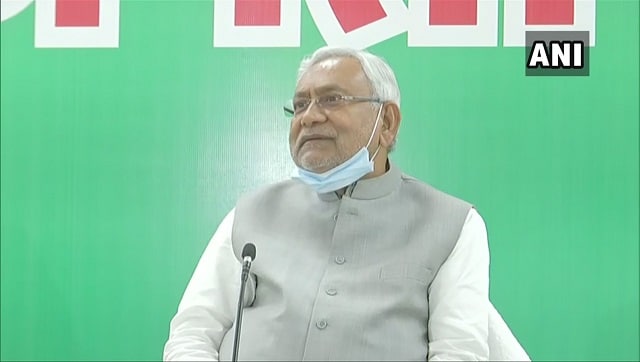 India
Nitish was speaking at an event, when journalists interjected, referring to the murder of an employee of a private airline outside his residence in Patna on Tuesday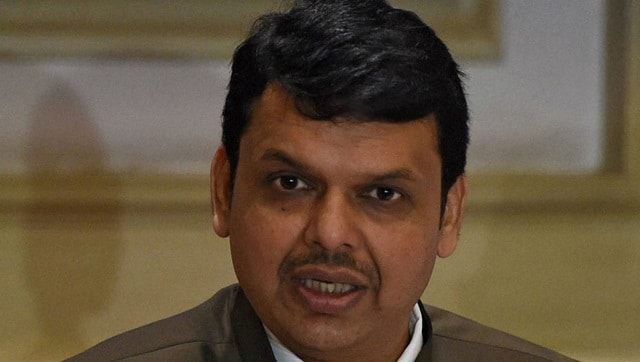 Politics
As per a government notification issued on 8 January, Fadnavis will now get 'Y-plus security with escort', instead of the 'Z-plus' cover
Politics
The AIMIM foray may not amount to much in Bengal, given the distinctly Bengali identity of Bengali Muslims. Nevertheless, that will play into the equation. But BJP can't rely on Owaisi to mount a challenge to the TMC, especially with Banerjee's latest slew of welfare schemes pulling a lot of popular heft.