Rajasthan: Shambu Lal Raigar, who hacked Muslim labourer over 'love jihad' gets tableau on Ram Navami
Shambhu Lal Raiger, accused of murdering a Muslim man, Afrazul, was deified in a procession taken out by right-wing groups on the occasion of Ram Navami in Jodhpur on Sunday
Jodhpur: In a disturbing development, Shambhu Lal Raigar, accused of murdering a Muslim man, Afrazul, was deified in a procession taken out by right-wing groups on the occasion of Ram Navami in Jodhpur on Sunday, a matter which the police are now looking into, officials said.
Raigar, who is presently behind bars, is accused of hacking Afrazul in the Rajsamand district of Rajasthan.
What had made the 'hate-crime' all the more shocking was that it was committee on camera and the chilling video-clip had then gone viral on-line.
In the procession, out of several tableaux, one was dedicated to Raigar. A man, impersonating the murder-accused posed with a pickaxe in his hand and another posed as the victim and lay on the ground.
A flex message hailed the hate crime accused as someone who had tried to fight 'love-jihad'.
"Wake up Hindu brothers, save your sister and daughter; Nation should be liberated of love jehad," the message, in hindi, said. It hailed Shambhu as someone who tried to eliminate 'love-jihad'.
Shockingly, some of the organisers even defended the brazen eulogising of a hate-crime accused.
Mahaveer Singh, an office bearer of Vishva Hindu Parishad, justified the inclusion of the controversial tableax in the procession.
Terming "love-jihad" a big and serious issue, the VHP leader said if the government did not take any action and came out with a law pertaining on this matter, the country will be on the brink of a civil-war like situation.
"The government needs to be serious and act before this issue pushes the country to the brink of a civil war," Mahaveer Singh said.
Regar, he said, was an under-trial and could not be declared a criminal.
Similarly, Hari Singh, an office bearer of Shiv Sena, who was also a part of the organizing committee, expressed pride in Regar's act.
"He brought to the attention of all Hindus to the issue of Love Jihad, which is a more serious matter of the time than even cancer. He did it for the Hindu community and it wasn't wrong", he said.
Meanwhile, the police swung into action and began gathering information about the incident.
"We have learnt about this tableau and have began an investigation into the matter," said a senior police official.
Politics
What is the harm in an honest "truth and reconciliation" effort with our troubled, violent past, as Vikram Sampath has suggested?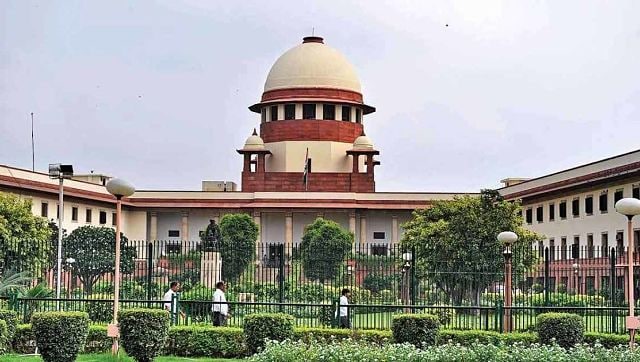 India
Swami Darshan Bharti who attended the meeting on Tuesday said a public interest lawsuit will be filed soon in the apex court with a plea that they should be heard
India
The Delhi police are trying to identify the members of the group which the 26-year-old Indore youth Aumkareshwar Thakur too was a part of, an official said.