Rajasthan 'love jihad' case: Udaipur on high alert; prohibitory orders issued, mobile internet suspended
Mobile internet services were suspended for 24 hours and prohibitory orders issued in Udaipur district as a precautionary measure in view of an information that there was a possibility of disturbance of communal harmony
Mobile internet services were suspended for 24 hours and prohibitory orders issued in Udaipur district as a precautionary measure in view of information that there was a possibility of disturbance of communal harmony.
Bhawani Singh Detha, divisional commissioner, Udaipur, issued the order, suspending mobile internet services for 24 hours starting Thursday night, while collector Vishnu Charan issued the prohibitory orders, which will be effective until further orders.
The decisions were taken in view of information that there was a possibility of disturbance of communal harmony in the district due to the visit a fringe Hindutva group leader.
The leader was reportedly in the area to meet people in connection with the gruesome murder of a migrant labourer in the neighbouring Rajsamand district last week.
A report on Hindustan Times said 15 Hindu organisations, including Bajrang Dal, have called for a demonstration on Friday.
The labourer, identified as Mohammed Afrazul, was burnt alive last week. The accused, who was later arrested, recorded himself beating the victim and later setting him on fire.
The accused was also seen next to the burning body making threats on "love jihad". The accused, identified as Shabhu Lal Raigar, was seen saying that those who indulge in 'love jihad' would meet the same fate.
Following the incident, Muslim organisations had protested in Udaipur and demanded Raigar be sentenced to death. The Bajrang Dal has demanded action be taken against these organisations. "We have called a protest on December 15 by Hindu organizations if no action is taken against those who shouted inflammatory slogans against Hindu organisations," the report on Hindustan Times said.
It added that the police has also detained self-styled activist Thakur Updesh Rana in Bagru on the outskirts of Jaipur, for disturbing public peace According to Bagru SHO Rajendra Singh Shekhawat, Rana had posted a video calling for a rally in Udaipur on Thursday, and exhorting Hindus to participate in large numbers.
Meanwhile, police investigations have ruled out 'love jihad' as being the reason Afrazul was killed. "The accused, Shabhu Lal Raigar, said that he committed the crime over 'love jihad', but it has not been established so far that any such theory was behind the killing of the labourer," inspector general of police, Udaipur, Anand Srivastava said.
The police is interrogating Raigar to ascertain the motive, the officer said.
"Nothing conclusive can be said at the moment, but preliminary investigation suggest that there was nothing like 'love jihad'. However, the matter is being thoroughly probed on all angles to find out the motive," superintendent of police Manoj Kumar said.
With inputs from agencies
Politics
The party's disciplinary committee sent the notices after Congress observers Mallkarjun Kharge and Ajay Maken submitted their written report to party chief Sonia Gandhi, charging the three with 'gross indiscipline'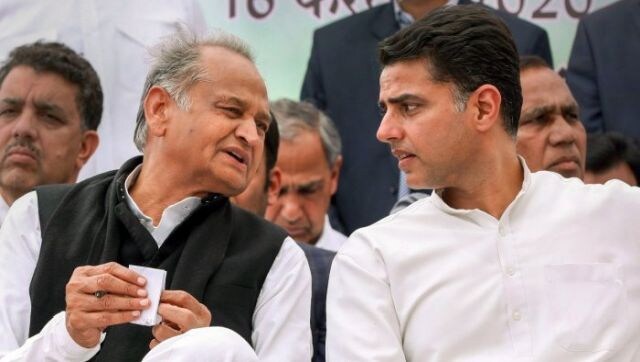 Politics
Congress President Sonia Gandhi on Monday sought a written report on the rebellion in Rajasthan from AICC observers Mallikarjun Kharge and Ajay Maken as the chances of Gehlot becoming the party chief looked slim and other names cropped up for the post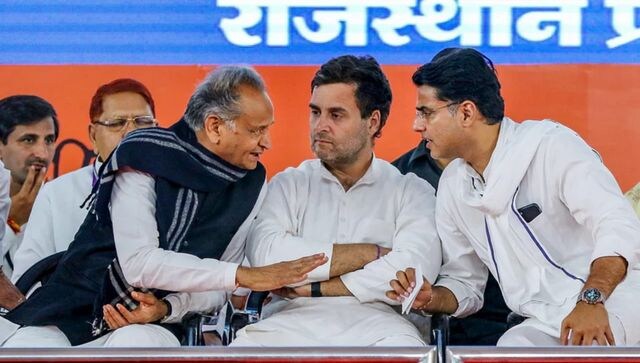 Politics
The rivalry between Ashok Gehlot and Sachin Pilot in Rajasthan has triggered new turmoil in Congress. But we have seen infighting in Punjab when Amarinder Singh and Navjot Singh Sidhu were at loggerheads and in Karnataka, when DK Shivakumar and Siddaramaiah clashed