Rajasthan govt issues notification to re-include Gujjars, four other castes, in OBC category
The Rajasthan government re-included five castes, including Gujjars, in the Other Backward Classes (OBC) category on Friday
Jaipur: The Rajasthan government re-included five castes, including Gujjars, in the Other Backward Classes (OBC) category on Friday.
The state high court had struck down the Special Backward Class (SBC) Reservation Act, 2015, which provided special backward class status to Gujjar and four other castes, in December last year.
The state's Social Justice and Empowerment Department issued a notification declaring that the five castes — Banjara/Baldia/Labana, Gadia-Lohar/Gadalia, Gujjar/Gurjar, Raika/Rebari and Gadaria (Gaadri) — have again been included in the OCB list.
The communities were first included in the OBC list in 1994.
A law was enacted in 2008 to grant five percent quota in government jobs and educational institutions under the SBC category to four communities. It was implemented in 2009 and a separate government notification was issued in 2012 to include Gadaria (Gaadri) in the SBC list.
However, the quota ran into legal issues and the high court stayed the reservation in 2009, as it had exceeded the legal ceiling of 50 percent.
The state Assembly in September 2015 passed the Rajasthan Special Backward Classes (reservation of seats in educational
institutions in the state and of appointments and posts in services under the state) Bill to give 5 percent reservation to the five castes and issued a notification on 16 October, 2015, to bring the act into effect.
Following the notification, the overall reservation in the state had reached 54 percent.
The high court had scrapped the Act last year, saying there were no extraordinary circumstances to allow the state's overall reservation in government jobs and education institutes to go beyond the 50 per cent cap set by the Supreme Court.
"The Act was struck down by the high court on 9 December, 2016. As a result, all five castes have again been included in the OBC list," the notification issued by ACS, Social Justice and Empowerment, Ashok Jain said.
The notification is effective from 9 December, 2016. Meanwhile, Rajasthan Gujjar Aarakshan Sangharsh Samiti spokesperson Himmat Singh Gujjar said the community will protest against the decision.
Find latest and upcoming tech gadgets online on Tech2 Gadgets. Get technology news, gadgets reviews & ratings. Popular gadgets including laptop, tablet and mobile specifications, features, prices, comparison.
India
Meghwal, a five-time MLA and the state's social justice and empowerment minister, suffered a brain stroke in May.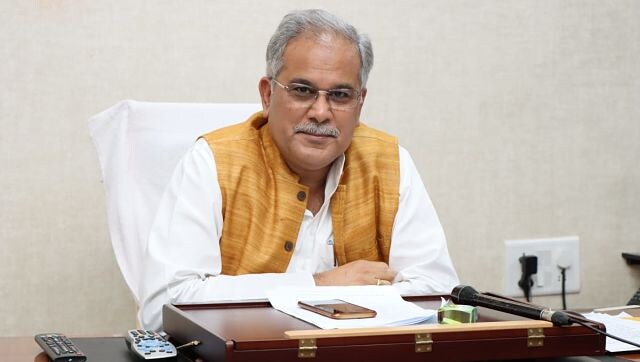 India
In a series of tweets on Friday, Rajashtan chief minister Ashok Gehlot had said that the BJP had "manufactured" the term 'love jihad' "to divide the nation and curb individual rights of citizens"
India
In a clear swipe at China, Modi said without naming the country that entire world feels troubled by 'expansionist' forces