Rail budget: Full list of new trains, extended train services
In the Rail budget 2014, the Minister of Railways Shri D V Sadananda Gowda announced 58 new trains.
In the Rail budget 2014, the Minister of Railways Shri DV Sadananda Gowda announced 58 new trains, including five Jansadharan Trains, five Premium Trains, six AC Express Trains, 27  Express Trains,  eight Passenger Trains, two  MEMU services and  five  DEMU services.
MEMU stands for Mainline Electric Multiple Unit which is a rail system for semi-urban and rural areas. DEMU is Diesel Electric Multiple Unit.
In his budget, the rail minister also proposed to extend the run of 11 existing trains. In a clear jab at the UPA, Gowda said that in 'previous years' the objective had been to announce projects but that most were never completed on time. He also said that the Railways was expected to earn like a commercial enterprise, but serve like a welfare organisation and that it was difficult to achieve both goals together.
Among the major announcements in the speech, Gowda said that there would be a special train which would impart the teachings of Swami Vivekananda to help spread good morals. It's not clear where this train would run from. He also added said that special trains would continue to run to meet the holiday and festival rush including services for Melmaruvathur, Velankanni, Jhalawar etc.
Below is the full list of new trains:
Jansadharan Trains
Ahmedabad–Darbhanga Jansadharan Express via Surat
Jaynagar–Mumbai Jansadharan Express
Mumbai–Gorakhpur Jansadharan Express
Saharasa–Anand Vihar Jansadharan Express via Motihari
Saharasa–Amritsar Jansadharan Express
Premium Trains
Mumbai Central–New Delhi Premium AC Express
Shalimar–Chennai Premium AC Express
Secunderabad-­ Hazrat Nizamuddin Premium AC Express
Jaipur–Madurai Premium Express
Kamakhya–Bengaluru Premium Express
AC ExpressTrains
Vijayawada­-NewDelhi-AP-Express(Daily)
LokmanyaTilak(T)–Lucknow(Weekly)
Nagpur–Pune(Weekly)
Nagpur–Amritsar(Weekly)
Naharlagun–New Delhi(Weekly)
Nizamuddin–Pune(Weekly)
Express Trains
Ahmedabad–Patna Express(Weekly)via Varanasi
Ahmedabad­ Chennai Express(Bi­weekly)via Vasai Road
Bengaluru–Mangalore Express(Daily)
Bengaluru–Shimoga Express(Bi­weekly)
Bandra(T)–Jaipur Express(Weekly)Via Nagda,Kota
Bidar–Mumbai Express(Weekly)
Chhapra–Lucknow Express (Tri­ weekly)viaBallia,Ghazipur,Varanasi
Ferozpur–Chandigarh Express(6 days a week)
Guwahati–Naharlagun Intercity Express(Daily)
Guwahati–Murkongselek Intercity Express(Daily)
Gorakhpur–Anand Vihar Express(Weekly)
Hapa–Bilaspur Express(Weekly)via Nagpur
Hazur Saheb Nanded–Bikaner Express(Weekly)
Indore–Jammu Tawi Express(Weekly)
Kamakhya–Katra Express(Weekly)via Darbhanga
Kanpur–Jammu Tawi Express(Bi­weekly)
Lokmanya Tilak(T)–Azamgarh Express(Weekly)
Mumbai-Kazipeth Express(Weekly)via Balharshah
Mumbai–Palitana Express(Weekly)
New Delhi-Bhatinda Shatabdi Express(Bi­weekly)
New Delhi–Varanasi Express(Daily)
Paradeep–Howrah Express(Weekly)
Paradeep–Visakhapatnam Express(Weekly)
Rajkot–Rewa Express(Weekly)
Ramnagar–Agra Express(Weekly)
Tatanagar Baiyyappanahali  (Bengaluru) Express(Weekly)
Visakhapatnam–Chennai Express(Weekly)
Passenger Trains
Bikaner–Rewari Passenger(Daily)
Dharwad–Dandeli Passenger(Daily)via Alnavar
Gorakhpur–Nautanwa Passenger(Daily)
Guwahati–Mendipathar Passenger(Daily)
Hatia–Rourkela Passenger
Byndoor–Kasaragod Passenger(Daily)
Rangapara North–Rangiya Passenger(Daily)
Yesvantpur–Tumkur Passenger(Daily)
MEMU services
Bengaluru–Ramanagaram 6 days a week(3Pairs)
Palwal–Delhi–Aligarh
DEMU services
Bengaluru–Neelmangala (Daily)
Chhapra–Manduadih (6days a week)via Ballia
Baramula–Banihal (Daily)
Sambalpur–Rourkela (6 days a week)
Yesvantpur ­Hosur (6 days a week)
Extension of run of existing trains
22409/22410 Anand Vihar Sasaram Garib Rath Express to Gaya
12455/12456 Delhi Sarai Rohilla Sriganganagar Express to Bikaner
15231/15232 Gondia Muzaffarpur Express to Barauni
12001/12002 New Delhi Bhopal Shatabdi Express to Habibganj
54602 Ludhiana–Hissar Passenger to Sadulpur
55007/55008 Sonpur–Kaptanganj Passenger  to Gorakhpur
55072/55073 Gorakhpur–Thawe Passenger to Siwan
63237/63238 Buxar–Mughalsarai MEMU toV aranasi
63208/63211 Jhajha–Patna MEMU to Jasidih
64221/64222 Lucknow-Hardoi MEMU to Shahjahanpur
68002/68007 Howrah–Belda MEMU to Jaleswar
News & Analysis
The Realme Smart TV 4K 43 has the potential to be among the best in the segment, but after a few fixes.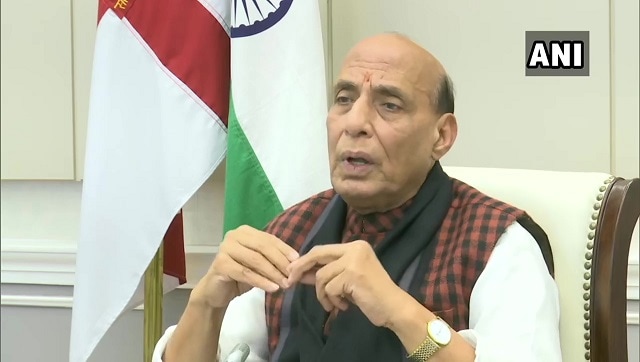 India
The funds will be used to support nearly 300 start-ups and MSMEs and innovators with the aim of ensuring self-reliance in the defence sector, an official statement said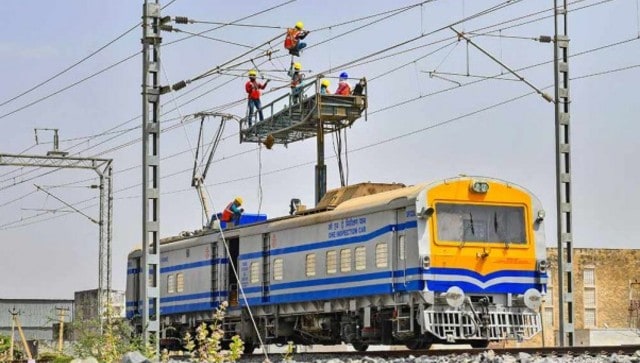 India
Eligible and interested candidates can appear for the walk-in interview for the Nursing Staff vacancies