Rahul Gandhi must dump optics, provide better choices to unseat Narendra Modi; insipid criticism of policies won't help
The big difference between Modi and Gandhi, in the eyes of the informed voters, is that Modi has an economic plan (one can debate whether it is good or bad) and Rahul hasn't one.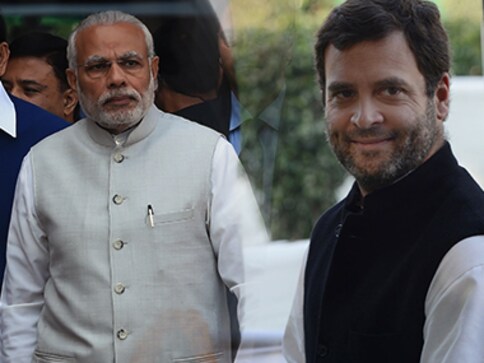 Post the Congress Working Committee meeting, party president Rahul Gandhi has virtually thrown himself into a cage fight with Narendra Modi, a longstanding champion in the game, but with no clear plan of attack. Gandhi may be the best bet for Congress and probably for the united opposition to counter Modi but is bound to fail without a proper working plan. The opposition needs a solid plan to counter the Modi narrative particularly to offer an alternative roadmap to the 815 million voters on how to address some of the most worrying economic problems in the world's sixth largest economy.
Here, so far, Gandhi's major criticism against Modi has been on two fronts — lack of his ability to create new jobs enough to admit millions of new workforce and the Modi government's inability to put an end to the agrarian crisis that has led to many farmer suicides. Ironically, on both these issues, Gandhi too has failed to present an alternative economic plan so far. The same goes for fighting black money where Gandhi has pushed the government to the corner for its failure to achieve the promised results.
Of the issues listed above, Gandhi's points of attack against Modi on the economic front has remained almost unchanged in the last four years. The prime minister's inability to bring in radical reforms that'll create jobs and the promise to change India into a manufacturing hub, inability to bring back black money, wrongly framed policies such as demonetisation that went against the cash-intensive informal sector, and so on. Gandhi also had a problem with the way GST (goods and services tax) was rolled out and the manner agriculture distress was handled by the Modi government.  But in any of these issues, Gandhi hasn't presented a concrete alternative plan he could offer to the nation. This is a major negative for brand Rahul Gandhi.
In other words, Gandhi has entirely programmed himself with an anti-Modi narrative, mostly addressing Modi himself, but with no fresh vision on his own to address the country of a billion people looking for an alternative in him. The Congress president has no agenda on how he intends to tackle the very problems he often highlights — unemployment, agrarian distress and black money issue. This is why Gandhi has failed in several of his previous encounters with Modi and is likely to fail again in his next big test against his formidable opponent.
The Congress president needs to reinvent himself beyond optics.
The big difference between Modi and Gandhi, in the eyes of the informed voters, is that Modi has an economic plan (one can debate whether it is good or bad) and Rahul hasn't one. In his four years in office, Modi has been seen as a doer, which even his enemies wouldn't deny. From Day 1 in office, Modi targeted the bottom of the pyramid with his Jan Dhan-Aadhaar-mobile based subsidy rationalisation campaign to set the tone for his policy approach ahead, the launch of a series of schemes (pension, insurance, medical care with nominal cost) under catchy slogans struck a chord with the vote bank and the demonetisation, regardless of its disputed outcome, firmed up the image of Modi in their minds as an anti-tax cheat warrior. Modi's policies have been timed and marketed well. His political speeches highlighted these gains repeatedly with enough to generate discussions. People bought Modi as a result-oriented, able administrator and followed his oratory while Gandhi was seen as a weak leader, positioning himself against Modi with no strong fresh blueprint to offer to the informed voter.
Seen against this, Gandhi doesn't have a proper plan to offer to some of the biggest riddles in the Indian economy is evident from his stance on GST and the issue of black money. Gandhi wants just one slab of 18 percent. This is at best wishful thinking in a complex economy like India, as tax experts have warned time and again. Even outgoing CEA, Arvind Subramanian couldn't settle below three rates to make the GST simpler. Similarly, Gandhi has attacked Modi on demonetisation, and its cascading effects on the economy. But, here again, does the Congress have an alternative plan to tackle the parallel economy which Modi attempted to target through demonetisation? While Congress is justified in opposing demonetisation and its ill effects on the economy, it utterly fails in its duty as the principal Opposition party by not presenting as a better policy solution to curb black money. Till the time Gandhi doesn't have a strong vision and plan to offer to the electorate, there won't be many takers for brand Rahl Gandhi in the tough battle of 2019, including in his own camp.
Politics
Reform in the national interest, something Prime Minister Narendra Modi has chosen as his mission, is always difficult. Yet, he should stick to his guns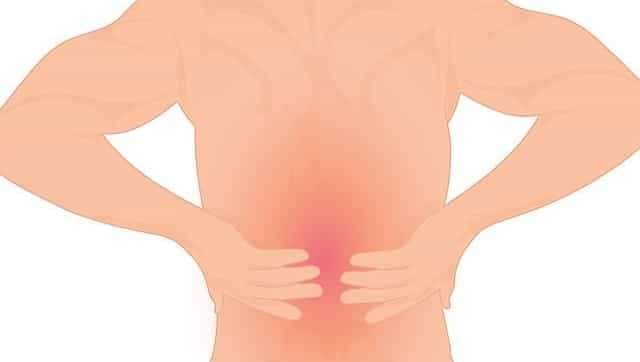 India
About 80 percent of population experience low back pain at some point in their lifetimes. It is the most common cause of job-related disability
India
People having diabetes must aim to include a good source of protein and fibre in every meal to blunt the glucose response of the meal