Rafale jets row: With two hostile neighbours, India cannot afford to waste time on technicalities of deal
The purchase of 36 Rafale jets from France is now mired in such deep controversy that its is more confusing than enlightening.
The purchase of 36 Rafale jets from France is mired in such deep controversy that it's more confusing than enlightening.
Perhaps what is needed is, to remove the element of overwhelming expertise and fiscal semantics and discuss this in layman's terms.
Let's take the cost of the aircraft. It is complex and predicated to a confidentiality clause on both sides. We'll never know what was paid for it, however, there are a dozen figures out there. Depending on who is doing the calculations, the cost of Rafale jets, for the most part, is lower than what Egypt and Qatar paid for their aircraft.
Then there is the mind numbing procedural nomenclature. Ajai Shukla wrote for Business Standard, "Both (Nirmala) Sitharaman and (Manohar) Parrikar point out the defence procurement procedure (DPP) permits regular procurement procedures to be bypassed on strategic grounds. Indeed, Paragraph 71 of the DPP caters for 'occasions when procurements would have to be done from friendly foreign countries which may be necessitated due to geo-strategic advantages that are likely to accrue to our country.'"
However, Paragraph 71 also stipulates that this requires prior clearance. It says, "Such procurements will be done based on an Inter-Governmental Agreement after clearance from Competent Financial Authority (CFA)", in this case the Cabinet Committee on Security (CCS).
Further, Paragraph 73 of the DPP says, "Decisions on all such (strategic) acquisitions would be taken by the CCS on the recommendations of the Defence Procurement Board (DPB)".
No ministry or Cabinet body was consulted before Prime Minister Narendra Modi committed India to the Rafale purchase on 10 April, 2015. The CCS sanction was processed and obtained only later.
The prime minister didn't follow procedure.
After which, there comes the questions. Why didn't the NDA do the deal? What was the UPA doing? Why did the prime minister make a unilateral announcement in Paris and stun his team? What's the deal with Reliance Defense? What took the IAF five years of trials to okay the choice when a posse of air marshals with wings on their chests should have worked it out by just reading Jane's All the World's Aircraft.
It is a never ending gobbledygook. What we should be asking is, did we need these aircraft? The answer to that question is, yes. Why are we wasting time on these technicalities? We are 11 squadrons short, our MIG 21s (flying coffins) fell away years ago and the call to add muscle now is shrill and filled with anxiety.
I bought a flight ticket for Rs 11,000 in early November. I booked the same route for Rs 28,000 now because it is the new year week. This is known as good business practice.
We all understand that and perhaps this is exactly what Modi intended to do: get the aircraft because we need the aircraft. We have two hostile neighbours with planes in the sky and we cannot afford to sit on our hands.
If there is any drawback, it is having to wait for these 36 fighters till 2019 rather than being able to get them now because that's how long it takes to get them manufactured.
Now, if some aviation authority recommended that we get lease fighter aircraft in the interim I'd listen regardless of the cost.
Look at the ground reality. Of the sanctioned 42 squadrons (years ago) we have only 32 at present, of which some are flying obsolete planes or are grounded for spares as with the MiG 23s and MiG 27s.
Does this paint a fair of a sorry mess?
So, with our reputation for hemming and hawing and even frequently asking for kickbacks (rather shamelessly), there is not much excitement on the global market for an Indian bid.
Give Modi a pass on this one. If it actually turns out that we did paid less than other customers, all this becomes moot.
Still, in layman terms, shouldn't we rather sleep well at night knowing our pilots are safe and so are we?
Politics
Prasada's induction will further wear away whatever's left of the Congress and the Gandhis in Uttar Pradesh, even if it does not yield dividends for the BJP
India
Apart from Sibal, G-23 leaders Shashi Tharoor and M Veerappa Moily have also slammed Prasada for switching to the BJP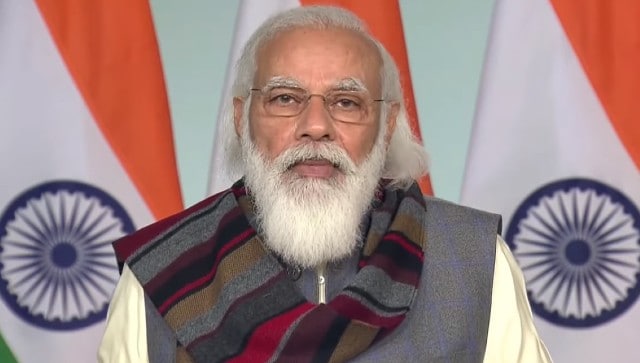 Sports
He also offered his best wishes to the Indian contingent for the Tokyo Olympics that will begin on 23 July and noted that it consists of the country's finest athletes.