Rafale deal 'scam': Repeating absurd allegations won't do; Rahul Gandhi must try harder to prove Narendra Modi is corrupt
Before levelling allegations of a scam by NDA govt in the Rafale deal, that reveal absurdity and desperation, the Congress must do a bit of due diligence.
There are three basic assumptions behind Congress' allegation of a 'Rafale deal scam'. One, Rahul Gandhi reckons public memory is short and directly proportional to intelligence. Two, relentless repetition of half-truths and full lies will eventually smash NDA government's 'clean' image and pierce Narendra Modi's armour of incorruptibility. This strategy is incumbent on the third assumption that cynicism over defence deals in India runs so deep that it is easy to create an impression among the public that something is, indeed, 'fishy' even when it is not.
The third point needs a bit of expansion. The most enduring and poisonous legacy of Congress' six-decade rule is the complete breakdown of trust between the government and the electorate.
Miserable allocation of physical and human resources, weakness of public institutions, failure to implement development policies, lack of structural reforms, experimentation with failed socialist ideas, crony capitalism and above all, rampant corruption eventually created a vast expanse of a population whose poverty levels compared with sub-Saharan African nations. We failed where East Asia, whose economies were roughly comparable to India's during Independence, succeeded.
An Oxford University study cited in the 2010 UN Human Development Report had found that "there are more poor people in eight states of India (including Bihar, Uttar Pradesh and West Bengal) than in the 26 countries of sub-Saharan Africa... The 'intensity' of the poverty in parts of India is equal to, if not worse than, that in Africa." The UN index used "10 major variables including access to cooking fuel, schooling, electricity, nutrition and sanitation."
The political ramification of this governance failure is a trust deficit that has become congenital. If generations of Indians witnessed stagnation in their fortunes and prosperity among ruling class and their cronies, it is easy to reach a conclusion that all politicians are corrupt, and those in the government even more so.
When the Congress president tells reporters "Modiji had personally gone to Paris. Personally, the deal was changed. Entire India knows it. And the defence minister is saying she will not inform India, the Indian martyrs and their relatives about the money spent on buying those aircraft. What does this mean? This only means there is some scam..," he is trying to tap into this deep-seated cynicism, which ironically is a legacy bequeathed by his own party. In absence of a definitive proof, the attempt is to insinuate and hope that trust deficit will do the rest.
There are broadly three questions that Rahul has asked of the prime minister while accusing him of scam. These relate to the pricing of the Rafale jets, whether due process was followed and why HAL was kept out of the offsets ambit. Before we explore the absurdity of Rahul's allegations, let us take a step back and take a look at the larger picture.
The Rafale jet deal, which the UPA government failed to conclude despite 10 years of torturous negotiations, is a direct government-to-government contract (G2G) that was sealed at the highest level.
The G2G route for the off-the-shelf purchase of 36 aircraft was taken to cut down on the time required to deliver the jets to the Indian Air Force which had been plagued with an acute shortcoming in defence preparedness. The IAF had been waiting for 16 years to bolster its squadrons that had diminished to 33 instead of an optimum strength of 42-plus units to tackle a two-front war. Its squadron strength may dwindle to around 25 by 2022.
As Indrani Bagchi noted in a report filed in 2015 shortly after Modi sealed the deal during his visit to France, "between the Dassault-HAL mistrust, looming liability issues that Dassault flagged for the 108 aircraft supposed to be built in India, and rising lifecycle costs for the aircraft, it was threatening to become one of those famous defence quagmires... India was not only in danger of not getting the Rafale but not getting anything else either because nobody would be able to actually scrap the deal without incurring penalties. It would have been a festering sore... (in) India-France relations."
It is here that Modi stepped in. The announcement of the actual deal preceded fresh negotiations from both parties where India drove a hard bargain and the prime minister straightened the 'babu-dom' creases. So, while on one hand, the deal involved some flexibility from France in terms of pricing, it also required Modi to cut through the red tape through a clearing of offset clauses or 'Make in India' conditions.
"I have asked President (Francois Hollande) to supply 36 ready-to-fly Rafale jets to India," Modi said at a news conference on the first day of a state visit to France. On his part, then France president Hollande had said that Jean-Yves Le Drian, the French defence minister, would travel to India soon to finalise the deal.
The formalities were completed between Manohar Parrikar and Le Drian more than a year later when modalities of delivery were finalised.
In defence minister Nirmala Sitharaman's words, "not a single procedure had been violated. It is a government-to-government deal approved by the Cabinet Committee on Security."
In effect, Rahul's allegations of a 'ghotala' (scam) in the government-to-government deal conducted at the highest level touches not only prime minister Modi but also the French president because if someone is getting a kickback, someone else is giving it. The crux of Congress' allegation against Modi is that he "personally renegotiated a deal and made it more expensive" compared to the one struck by the UPA. Regardless of the fact that UPA actually failed to sign a deal, the Congress president must clarify whether he also accuses Hollande of corruption.
The absurdity of Congress president's allegation is matched only by his blatant disregard for facts. In a tweet, Rahul suggests that the government's secrecy on Rafale pricing is proof of its corruption.
Q. Why did the Raksha Mantri change her stance from :
I will reveal the price of the RAFALE planes in Nov 2017 to the price is a state secret in Feb 2018

A. Corruption
B. To protect Modiji
C. To protect Modiji's friend
D. All of above #TheGreatRafaleMystery

— Office of RG (@OfficeOfRG) February 8, 2018
His barb came in light of Sitharaman's raising of the confidentiality clause in the agreement signed between India and France on Rafale pricing. It seems strange that Rahul is unaware of the confidentiality clause in arms deals which his government had cited multiple times in the past to avoid divulging pricing details on defence procurements. During UPA regime, both Pranab Mukherjee and AK Antony in their capacity as the defence minister had evoked national security as the cause behind secrecy.
Coming up: 4 separate examples of how in the past the UPA flatly told parliament that they would not divulge commercial aspects of defence deals because of security concerns. Why play politics now and where does that leave the IAF that desperately needs its Rafale jets ? pic.twitter.com/4jW5avikgZ

— Vishnu Som (@VishnuNDTV) February 7, 2018
.@OfficeOfRG what's this now?!? Saint Antony refusing to give ANY SPECIFICS on anything?!? Purchases, China, terrorists, memoranda. By your own bar your government must be guilty of corruption in each and every one of these? Yes?#RafaleDeal pic.twitter.com/ai0vgqQ35L

— Abhijit Iyer-Mitra (@Iyervval) February 7, 2018
.@OfficeOfRG whats this?!? Saint Antony, YOUR defence minister, refusing to divulge prices of missiles in response to a question from @SitaramYechury

"DIVULGING DETAILS IN THIS REGARD ON THE FLOOR OF THE HOUSE WOULD NOT BE IN THE INTEREST OF NATIONAL SECURITY"#RafaleDeal pic.twitter.com/2zY7MOXiI6

— Abhijit Iyer-Mitra (@Iyervval) February 7, 2018
The Congress president's hypocrisy is evident. It is also dangerous because making the price point of defence procurement a political ploy (and in effect pressurising the government to reveal these details) may interfere with the operational security of the fighter jets and render them vulnerable.
There are two reasons why these deals are a closely guarded secret. One, the price of engines or cost-per-weaponry makes it easy to adjudge the deterrence and deep-strike capability of the assets. This beats the very purpose of procuring advanced fighter jets. Second, these commercial deals are carried out on the basis of preferential pricing, not fixed. The sellers consider it disadvantageous to reveal the sweeteners or discounts because it reduces their bargaining power vis-a-vis other customers.
Neither Mukherjee, Antony nor Sitharaman are wrong in refusing to divulge the details. Moreover, as the defence ministry release points out, in the Rafale deal case, "such details would also come under the ambit of the security agreement signed in 2008. Thus, in not revealing the item-wise details of the contract, the government is merely following in letter and spirit the confidentiality provisions of a bilateral India-France Agreement of 2008 signed by the previous government."
While the reasons for not divulging specifics are understandable, the NDA could have been faulted if it refused to give even a ballpark figure for the deal. Did the defence ministry hide even an approximate price of the purchase, as Rahul has alleged? The Congress president has either been misled or misinformed. As the defence ministry statement notes, "the approximate acquisition cost of the Rafale aircraft has already been provided to the Parliament."
In 2016, junior minister for defence Subhash Bhamre, in a written reply to a question in Lok Sabha on 18 November, 2016, had stated, "IGA with the Government of France has been signed on 23 September, 2016, for the purchase of 36 Rafale aircraft along with requisite equipment, services and weapons. The cost of each Rafale aircraft is approximately Rs 670 crore and all the aircraft will be delivered by April 2022," according to a report in The Times of India.
What, then, is Rahul's beef? Is it that NDA has signed an "inflated" deal? Once again, close scrutiny reveals that his allegations are baseless. There are two points to note here. The UPA could never close a deal because the negotiation was stuck on the offset clause. Dassault was not ready to do business with HAL. In an earlier piece for Firstpost, written in November last year, this columnist had explained why Dassault refused to risk its reputation by partnering with HAL.
Rahul might also do well to go through the cable leaked by Wikileaks where Timothy Roemer, the then US ambassador to New Delhi, in 2010 wrote about HAL that its potential to 'successfully partner with US firms on a truly advanced aircraft remains untested and suspect' because India's aviation industry was 'two to three decades' behind the West's," according to a report in London-based Financial Times.
In their piece for The Economic Times, Abhijit Iyer-Mitra, senior fellow, Institute of Peace and Conflict Studies, and Angad Singh, air power analyst, wrote that "the final negotiated per-unit price including programme costs (simulators, training and infrastructure) and India-specific modifications of $247 million is well within the ballpark figure. What is remarkable is that this figure has been reached despite losing economies of scale and cutting the order to almost a quarter of its original size."
They arrive at this conclusion after analysing baseline estimate cost per unit, factoring in inflation since 2009, India-specific modifications such as Active Electronically Scanned Array radar, helmet-mounted sight as well as programme costs (simulators, training and infrastructure). The writers contend that UPA's so-called deal (which was actually a projection) lacked in serious due diligence and therefore its base price was absurdly low.
A comparison of NDA's deal with that of Qatar's and Egypt's reveal that there is little to choose in terms of pricing.
The conclusion: Before levelling allegations that reveal absurdity and desperation, the Congress must do a bit of due diligence. Its credibility is on the line.
India
At the city's Chamrajpet crematorium, authorities had to put up a 'housefull' sign and families were told to wait with bodies in ambulances to avoid overcrowding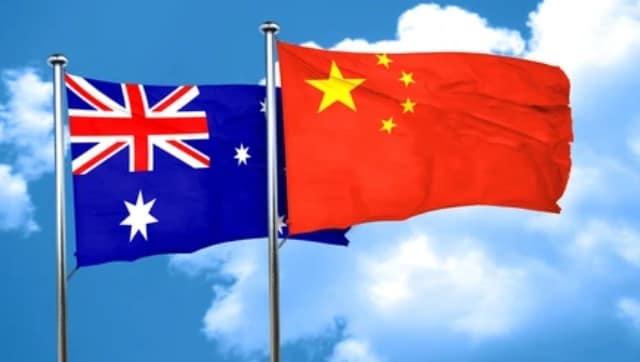 World
The document quoted by the media report shows Chinese officials describing SARS coronaviruses as heralding a 'new era of genetic weapons'
Lifestyle
From amplifying COVID-relief resources for oxygen, ICU beds, plasma, and medicine on Instagram to donating up to 100 percent of their sales to organisations working on the ground to provide aid to those affected, fashion is positioned to help.