Rafale Deal row: Anil Ambani's Reliance Infrastructure slaps The Wire with Rs 6,000-crore defamation suit
The Reliance Group has alleged that The Wire's coverage of the controversy was 'false' and that statements made during the discussion were 'wholly incorrect and misleading, made with a deliberate pre-determined motive to harm and injure the reputation'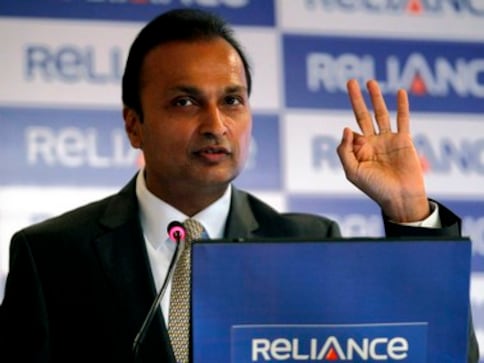 Anil Ambani's Reliance Infrastructure has filed a Rs 6,000-crore defamation suit against The Wire, over the media house's coverage of the controversial Rafale deal, and the process that went into choosing Reliance Defence as the offset partner of Dassualt Aviation, the makers of the fighter jets.
The company has objected to an online panel discussion video titled, Rafale Deal: Understanding the Controversy published in August this year.  The lawsuit,which has been filed in an Ahmedabad civil court, names founding editors of the digital publication and journalist Ajay Shukla, who featured in the video and also The Wire's office manager.
The Reliance Group has alleged that The Wire's coverage of the controversy was "false" and that statements made during the discussion were "wholly incorrect and misleading, made with a deliberate pre-determined motive to harm and injure the reputation" of both the company and its chairman. The Wire claimed that Reliance chose to file their case in Ahmedabad because court fees for defamation cases are capped at Rs 75,000, meanwhile, in other jurisdictions the fees rise in proportion to the damages sought.
In October, the Reliance Group had also sued NDTV in a Rs 10,000-crore suit regarding their coverage of the Rafale deal. The group, which called to the lawsuit as "nothing more than a heavy-handed attempt" to prevent media from doing its job, said the charges against it were false and frivolous. NDTV also alleged that it was being unfairly targeted for reporting on a widely-covered topic.
The Rafale deal has turned into a huge political controversy in India with allegations of corruption and crony capitalism being levelled by the Opposition against the government. One of the key contentions being raised by several sections is the choice of a relatively new Rafale Defence as an offset partner, over the public-owned Hindustan Aeronautical Limited. The Congress has alleged that Dassault chose Reliance Defence as an offset partner, despite its inexperience in the field, to bag the Rs 59,000-crore deal. The Centre, Reliance group and Dassault have denied these allegations.