Queer Pride: In Northeast India, the movement for LGBT rights is gaining visibility
From Pride Marches to support groups and beauty pageants, the Northeast is seeing a number of initiatives that support the quest for LGBT rights
He was only 18. It was the first time he had joined a protest rally against the Supreme Court of India's ruling on homosexuality.
''It was the first ever public gathering around issues of LGBT rights in Guwahati, and I was scared. I had got to know of the protest through the 'Global Day of Rage' page on Facebook'', says Abhishek Chakraborty, a Physics major at a Guwahati college and a queer rights activist.
On 11 December 2013, the apex court re-instituted Section 377 of the Indian Penal Code — effectively, criminalising consensual sexual activity between same-sex adults — a major shift from the Delhi High Court's 2009 verdict that had decriminalised homosexuality and upheld an individual's right to privacy.
The Supreme Court verdict sparked off a series of protests across major Indian cities, and globally. It was around this time that Guwahati too witnessed its first public demonstration against the SC ruling.
"The protest march was supposed to start at 4 pm. I reached the venue a little earlier just to observe. There were four women, all wearing black. I waited for a while before finally gathering the courage to join the demonstration," remembers Abhishek. "Altogether, there were about 10 people holding placards that questioned homophobia, Section 377, and we had a brief discussion about the road ahead for the LGBT community in the Northeast."
Bitopi Dutta was one of the organisers of the protest rally. She had just returned to Guwahati after finishing her Masters in Social Work at the Tata Institute of Social Sciences in Mumbai, and was working as a researcher in the city. A few weeks after the public demonstration against the SC ruling, Bitopi, along with her friends — Sanjib, Milin, Minakshi and Ankita — decided to organise the first ever Pride March in India's Northeast.
"We started with Queer Pride Guwahati in February 2014 and saw overwhelming participation from not just Guwahati, but also from other regions of Northeast India — particularly, Manipur and Meghalaya," says Abhishek, who was a participant at the first Pride.
The Pride March soon led to the creation of Xukia (meaning 'unique' in Assamese), Assam's first ever LGBT support group in May 2014.
"The response was very good. Xukia enabled us to create broader conversations around LGBT rights in Guwahati, which was hardly a thing before," says Bitopi, one of the founding members of the group and currently a PhD scholar at the Dublin City University in Ireland. ''We organised panel discussions, film screenings, informal gatherings, and, also, invited resource persons from other cities to conduct workshops on gender and sexuality related issues. This opened a plethora of avenues for young people in the city, who were struggling to come to terms with their sexuality.''
In recent years, India has seen an increasingly visible LGBT movement, with Pride Marches held every year in major cities like Delhi, Mumbai, Kolkata and Bengaluru. However, most conversations around LGBT rights are still restricted to mainland India. The linguistic and cultural diversity within the eight states of the Northeast, namely Assam, Meghalaya, Manipur, Tripura, Mizoram, Nagaland, Arunachal Pradesh and Sikkim, also makes it difficult to imagine a singular queer movement in the region.
"We have limited exposure as indigenous LGBT communities. Often, there is a big communication gap between the queer community in the Northeast and in other parts of India. Language is a big barrier. Many of us don't speak Hindi or even English," says Santa Khurai, a transgender activist and one of the founding members of the All Manipur Nupi Manbi Association (AMaNA).
Founded in 2008 as a community based organisation (CBO), AMaNA has been a major force in Manipur. Unlike in other parts of India, many within the transgender community in the state work in the beauty industry, and have been able to create economic viability for themselves.
"The transgender community has had a very visible presence in Manipur. However, many within the community are still unaware of their rights and remain easily exploited. This is where AMaNA has been able to intervene," says Santa. "We have carried out a host of activities, such as media sensitisation drives, transgender beauty contests, advocacy with government and private entities for inclusion of gender and sexual minorities, among other things."
While Manipur has seen a vibrant homegrown transgender movement, gay and bisexual men in the state have very little visibility in the public front.
"There are fairly a lot of gay and bisexual men who seek relationship and look for good company. The support system runs deep and the networking isn't on a basis of right-based struggle but on a sense of community that runs strong as group of friends, peers, brothers, etc.," says Pavel Sagolsem, a gay rights activist from Manipur and a youth consultant with Breakthrough. "The new generation is app savvy and they have more opportunities than the one before and they are well connected."
As for lesbian, bisexual women and transgender men, there is ETA (Empowering Trans Abilities), an organisation that was founded in 2014 and that works closely with AMaNA. "Among other things, we hold closed door, informal meetings for queer women and transmen where they can feel safe and be themselves," says Lydia, a member of ETA.
In Meghalaya, Samakami, a community based organisation (CBO) located in Shillong has been offering health services and legal aid to members of the LGBT community since its opening in 2007. There is also a concern about the educational and economic empowerment of marginalised LGBT populations in the state.
"The school dropout rate remains fairly high for members of the community. Many quit school to make a living as stylists, make-up artists, designers, etc. However, lack of education often forecloses other employment opportunities for the community," says Vishal Blah, a wedding planner and an activist with Samakami. "Many remain unemployed due to lack of adequate skill-sets, or find work as day labourers."
Vishal had quit high school and was working as an assistant with Shillong-based designer Wan Kharbuli when he first heard of Samakmi. In 2010, he joined the organisation as a 21 year old, and has since been working as an LGBT rights activist alongside his design profession.
"Before the inception of Samakami, it felt like I was the only person who felt 'different'. But Samakami gave me a sense of community. Today, community members in Shillong are far more aware of their rights. Not that the situation has changed completely, but it is certainly better than how it used to be a few years ago," he adds.
There is very little that exists in terms of government data on lesbian, gay, bisexual and transgendered people in India's Northeast. Added to that is the general perception of homosexuality as a social evil that limits research on LGBT populations.
"I wanted to study the human rights violation of transgenders in Tripura as part of my PhD dissertation. However, I was discouraged from doing so as not a single faculty member in my department worked on this area or even desired to do so," says Ashim Shil, a research associate with the Women's Studies Centre at Tripura University. "It is particularly difficult to study LGBT communities, given the amount of social stigma and ignorance associated with homosexuality and gender non-normativity."
However, Sandra Nandeibam, a Sociology major at an Imphal college, and one of the first to secure undergraduate admission as a transgender woman in the region, is hopeful. She has recently been selected to participate in the Trans Queen India beauty pageant to be held in Mumbai in August 2017.
"It is my dream to win the crown and inspire young LGBT individuals to come out of the closet and live a dignified life against all odds," says Sandra.
Rafiul Alom Rahman is a researcher and freelance writer based in Delhi. He can be reached at rafiul.delhi@gmail.com.
Subscribe to Moneycontrol Pro at ₹499 for the first year. Use code PRO499. Limited period offer. *T&C apply
India
the written exam will be held on 21 February in all District Headquarters of Assam. The exam will be held from 10 am to 1.30 pm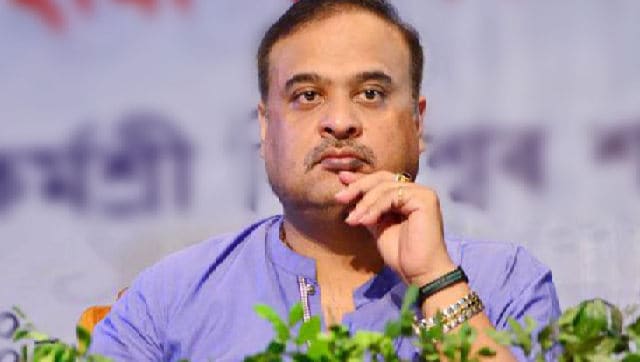 India
A photo of the minister hugging his daughter was shared by a local news website under false pretexts and went viral on social media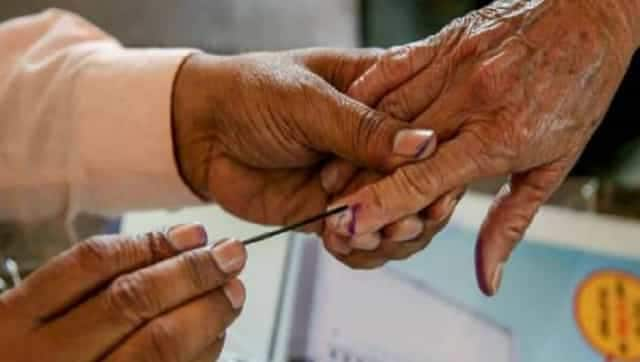 Politics
The voter turnout in Udharbond in the previous Assembly election was 79.59 percent