Punjab Lohri Bumper Lottery results 2019: First prize winner hits whopping jackpot of Rs 2 crore
Twenty lakh lottery tickets with series A and B, numbering from 000000 to 999999 each were sold under this scheme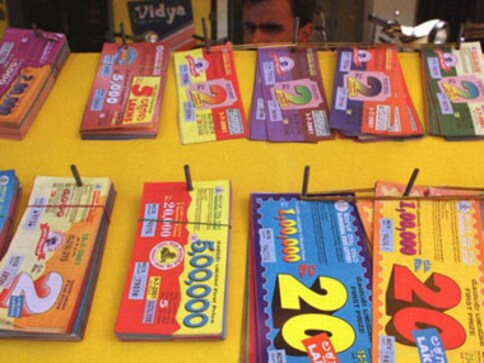 The draw took place in Ludhiana on Wednesday

The full list of winners is available on the official website punjabstatelotteries.gov.in

The prize of a single ticket was Rs 290
The Punjab Lohri Bumper Lottery results, with a whopping Rs 2 crore for the first prize winner, were announced on Wednesday. Also known as the Punjab state New Year bumper lottery, the second prize is worth Rs 1 crore, the third winner would grab Rs 2.5 lakh and the fourth would get Rs 1 lakh.
The draw, which took place in Ludhiana, had declared ticket number B-225585 as the lucky winner of the first prize, while the second prize went to B-574861. According to an Indian Express report, there are 10 and 20 third and fourth prizes respectively.
The full list of winners is available on the official website punjabstatelotteries.gov.in. Twenty lakh lottery tickets with series A and B, numbering from 000000 to 999999 each were sold under the scheme this year.
The prize of a single ticket was Rs 290, including charges for postal and packaging. All prize-winning tickets above Rs 5,000 have been advised to reach the office of the Director, Punjab State Lotteries in Chandigarh within 30 days from the date of publication of the result in the Punjab State Government Gazette.
The Lohri lottery draws a huge crowd each year with big jackpot amounts. A Haryana vegetable cart vendor had made it to the news in 2012 for winning Rs 1 crore.
World
The provincial assemblies in the two provinces were dissolved prematurely this month by the Pakistan Tehreek-e-Insaf (PTI) party to force the government to call for early general elections.
India
Rajan Bhatti and Cheena were arrested by Delhi Police's Special Cell
Politics
Badal joined the party at the BJP headquarters in the presence of several leaders, including Union Minister Piyush Goyal. Recently, his absence from the Punjab chapter of the Congress' Bharat Jodo Yatra had been noticed by state unit leaders