Puducherry L-G Kiran Bedi 'clarifies' order linking free rice distribution with Swachh Bharat campaign after public outrage
Puducherry Lieutenant Governor Kiran Bedi announced an order for the union territory, which would halt free rice distribution to the poor if their villages are not free of open defecation and garbage
Puducherry Lieutenant Governor Kiran Bedi on Saturday 'clarified' a controversial order to halt free rice distribution to poor people in the Union territory if their villages are not free of open defecation and garbage.
Bedi made the announcement late on Saturday evening after receiving a backlash for her decision. She said that she will allow the Puducherry government more time to make the area "open defecation free," News18 reported.
Bedi had earlier shared on Twitter that she would halt free rice distribution unless villages are proven open defecation and garbage free. "Linked free rice distribution to respective constituency MLAs and commune commissioners certifying villages 'open defecation free' and of strewn garbage and plastic. Free rice reaches out to more than half of the population, primarily in rural areas. This is the learning of the morning round today," Bedi wrote on Twitter, sharing images along with the announcement.
Bedi also shared a press release saying free rice distribution for the poor would be halted from 31 May if their villages fail to have a "clean certificate" from the government, proving they are free from open defecation and garbage. Indian Express journalist Arun Janardhanan shared the release on Twitter.
In the release, Bedi says that she is "anguished" to see the slow pace of rural sanitation despite the Swachh Bharat mission. She claimed that while the community leaders were proactive in raising the demands of the people, they did not show enthusiasm to participate in Swachh Bharat campaigns.
"As such, in order to inculcate a sense of responsibility amongst the local community, we require to cast a duty upon the local community for maintenance of their localities clean and healthy," the release said.
Bedi said that she has issued directions to the director of civil supplies to vet rice distribution and a notice would be given to villagers four weeks prior to its implementation, giving the people a month to make their villages clean.
Bedi said she hopes the decision would make the people hasten their duty to make the objectives of the Swachh Grammen Union Territory a reality. This decision immediately received backlash, with Naryanaswamy calling the move 'unconstitutional'. Chief Minister V Narayanswamy told The News Minutes that Bedi was "meddling with the fundamental rights" of Puducherry's residents.
"In Puducherry, most of the rural villages are clean. There are problems in a few villages which we will concentrate upon. For that, the administrator, without knowing the implication of the instructions that she has given, is trying to meddle with the rights of the people for which she has no power. What Kiran Bedi has said is against the spirit of the National Food Security Act," he said.
Congress leader Pawan Khera told News18 that Bedi's order was outrageous. "You cannot stop the smooth functioning of PDS. Why should people be punished? Even Tughlak was better," Khera said.
The Puducherry lieutenant governor Twitter account had shared a video announcing linking free rice distribution to the Swachh Bharat initiatives, announcing how they would go about implementing this move that has now been scrapped.
With inputs from agencies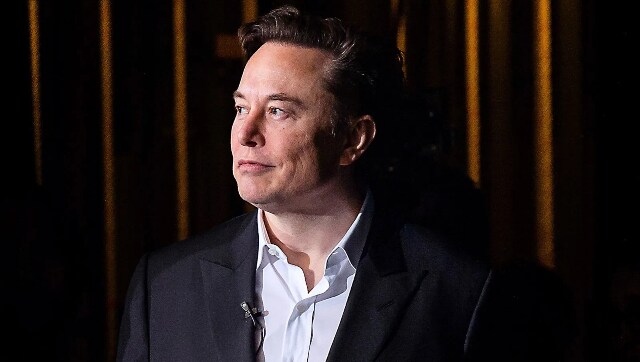 World
Musk, who now owns the Twitter service that's central to the trial about his management of Tesla, raised the prospect of a buyout in a 7 August, 2018 tweet stating he had the funding secured' for the deal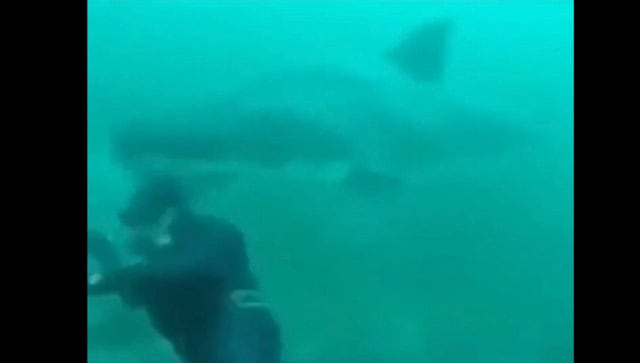 World
The new-viral video was originally shared by an Australian ocean adventure group- SA Spearfishing and Young Bloods Inc- on their social media handles back in December 2017
World
A whistleblower has testified in front of the US Congress and FTC that Twitter engineers and Elon Musk have access to a programme called GodMode, which allows them to tweet as any account, and delete and restore tweets at a whim.