Protests erupt in Kashmir's Kupwara after taxi driver dies in firing by security forces
Protests erupted across Kashmir's Kupwara after the army said in a statement that the civilian had died in crossfire between security forces and terrorists.
Thindpura: At 10:35 pm on Saturday, the cell phone of Asif Iqbal Bhat, a taxi driver from Thindpura village of north Kashmir's Kupwara district, rang just as he was preparing to sleep. On the other end, his family said, was a person from a nearby village, beseeching Asif that he (the caller) along with his family were stuck in the nearby Dardpora village. He wanted to avail Asif's taxi to reach home and even offered to pay extra.
"He refused to go," Asif's father Mohammad Iqbal Bhat, a forest guard in Jammu and Kashmir forest department, told Firstpost. "He told the caller that it was too late. The man, whom Bhat identified as an acquaintance, called him and requested for the favour of his son. Bhat went straight to the second storey of his home, where his son was preparing his bed and asked him to get the person to his destination, saying: "God has given you this job to do exactly this."
As the father's word prevailed over the son's, Asif wore a pheran (a warm Kashmiri cloak worn in winters) and left. The distance between the main road to Asif's house is barely 25 feet and this is where he usually parked his vehicle.
"Within five minutes, there was a burst of gunfire," Bhat, said. "I shouted 'Asifa... Asifa... Asifa' and rushed out. We found him near his taxi, blood spilling out from him like from a sheep. He had turned pale. He was trying to speak, but I failed to understand anything. It was as if a lightning had struck me."
Ghulam Mohammad, 65, Bhat's neighbour told Firstpost that he was smoking hubble-bubble on the veranda of his home, when he saw two Indian Army vehicles coming towards the village, few hours before the firing. Mohammad asked his family to turn off the lights, thinking it might be a crackdown. The soldiers stopped the vehicles, turned off their lights and disembarked, Mohammad said.
"After about an hour or so, we heard gunshots. I climbed on to the second floor and heard Bhat sahib shouting but no one was answering. I left home and rushed towards their residence. I found his father and grandfather near Asif's body," Mohammad told Firstpost.
Asif, 22, a tall, slim man with sunken cheeks and whitish complexion, had started driving a taxi in April this year, after leaving his studies. He would spend the entire day ferrying passengers from one village of north Kashmir to another, whose names like Kralpora, Dardipora, Chowkibal, Sopore and Handwara are still preserved on signboards inside his taxi. His fellow drivers at Kralpora said he worked hard to get his sister married and help his father meet the household expenses.
The Indian Army said in a statement on Sunday that Asif was killed in a crossfire. The army said they had information about the presence of militants in Thindpura village and had laid an ambush in the area.
"At around 2255h, an ambush party observed the suspicious movement of three persons near the nallah in Thindpura village. The individuals were challenged by troops, however, they did not respond," an army statement said, adding that the suspected militants opened fire towards the army ambush party, which was subsequently retaliated.
"In the crossfire, one person, later identified as Asif Iqbal Bhat s/o Mohammad Iqbal Bhat, the resident of Thindpura was killed due to a gunshot wound," the statement added.
A few meters from where Asif was killed, a group of villagers on Sunday morning showed visiting journalists a spot where a magazine full of cartridges, some empty packets of snacks, a flask, and a pair of socks were left behind by soldiers, people said, after leaving the spot in a hurry.
The statement reads like a copy-paste version of events as described by the army whenever it is blamed to have killed civilians in Kashmir, under the garb of maintaining law and order. The only thing that changes in these statements are the names, time and date, and places of occurrence. There is no explanation on how such killings occur and why.
Few minutes after he was shot, Asif's brother, Majid, started the car and pushed his bullet-riddled body inside. As he, along with three other neighbours, hit the road, a Cassiper vehicle of the army, according to Umar Basher, who was travelling inside the car, stopped them from moving towards Kralpora medical health centre, for almost fifteen minutes.
Soldiers hit their vehicle on one side when the car slowed down on their signal. The four people inside the car somehow managed to take Asif to the health centre from where he was referred to Srinagar. Before reaching Sopore, he was dead.
Deputy inspector general of police, north Kashmir, VK Birdi said that the army's 21 RR had cordoned the area and as per army's version, there was unusual activity in the area. Iqbal, according to the army, was running into the cordon. "Even after being challenged, he did not stop. So, they fired on him," Birdi said.
On Sunday, amid anti-India and pro-freedom protests, as angry people refused to bury the body, senior superintendent of police, Shamsher Hussain, tried to pacify protesters. He assured them that a case will be lodged against the army and that an FIR has been registered. The villagers finally performed the last rites late on Sunday afternoon.
At least 25 people, 12 of them policemen including district police chief Hussain were injured in the intense clashes which lasted over five hours in the village and its adjoining areas since the news of the death of the civilian spread. "It is a shameful incident," Hussain told Firstpost. "No one is above the law – neither police nor the army. The investigation will start from Monday.
India
Between 2011 and 2021, the MSPs of millets like ragi, jowar and bajra have grown the most, with that of ragi having more than tripled in the last 10 years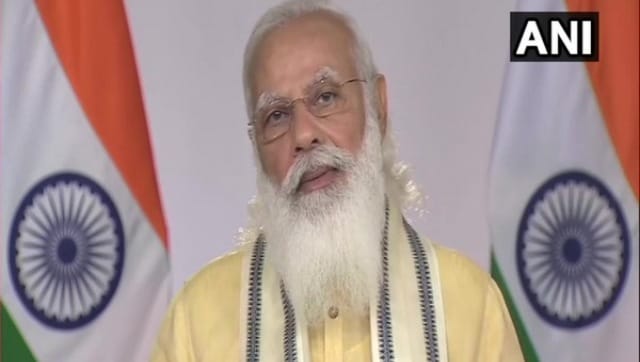 India
While the prime minister's address was no doubt a full-frontal political attack, it was in retaliation to sustained politics of slander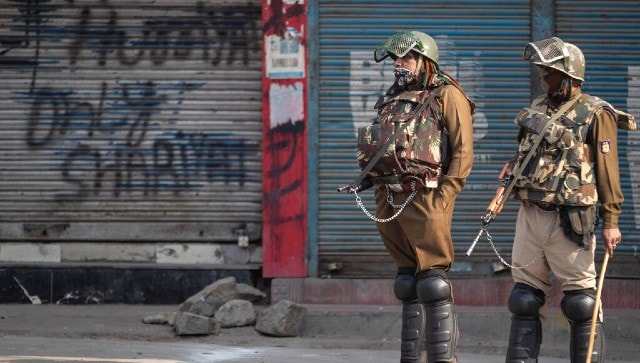 India
The encounter had started late on Sunday night as the security forces launched a cordon and search operation in the area following information about the presence of at least three militants