Presidential Election 2017: Lalu, Nitish will meet today to discuss Bihar CM's support to Ram Nath Kovind
Bihar CM Nitish Kumar will meet his political partner Lalu Yadav on Friday evening to discuss the choice of presidential candidate
Chief Minister of Bihar Nitish Kumar will meet his coalition partner and Rashtriya Janata Dal (RJD) chief Lalu Prasad Yadav on Friday evening, after Yadav warned that Kumar's decision of supporting former Bihar governor Ram Nath Kovind as the presidential candidate is a historical mistake, media reports said.
The two leaders will meet at Lalu's iftar party to mark the breaking of the daily fast during Ramadan, NDTV reported.
"People of Bihar will never forget Nitish Kumar. Now a daughter of Bihar from Dalit background has been named the presidential candidate. Nitish should have waited and thought about it. He has done a big mistake and will pay price for that," Lalu had said.
On Thursday, 17 Opposition parties, led by the Congress, announced former Lok Sabha Speaker Meira Kumar as a their presidential candidate.
On Monday, Nitish Kumar announced that he will support the NDA's presidential candidate, Kovind. Soon after the announcement, Yadav said that he will try and convince the chief minister to support the opposition's candidate.
"Nitish had called me and told about his decision. I advised him not to do so... Now everybody knows what he has done. He himself had pitched for opposition unity and backtracked," said Lalu.
Some have suggested that Nitish breaking ranks with Lalu and the Congress to support Ram Nath Kovind could set off political realignment in Bihar.
Meanwhile, Bihar JD(U) president Basistha Narayan Singh repeated the party's decision to support Kovind and made it clear that there was no going back on it. "Kovind as governor of Bihar walked hand-in-hand with the state government on the path of development...he has displayed attachment with Bihar," Singh said.
His party colleague Shyam Rajak echoed similar views. "Hum logo ne thok-baja ke faisla liya hain (we have taken a decision after meticulously taking everything into account)," Rajak told PTI.
Rajak is deputy leader in the state Assembly and member of the JD(U) core committee which decided on Tuesday to support Kovind.
Meanwhile, Congress minister Abdul Jalil Mastan described Kovind as "a Shiv Sena man" who harboured hardcore Hinduavta ideology, PTI reported. "He is a Shiv Sena man harbouring hardcore hinduvta ideology...how can he be a clean man?" Mastan said.
With inputs from agencies
India
People blocked roads, pelted stones in Jehanabad district, after a man arrested in liquor trade died in judicial custody in Aurangabad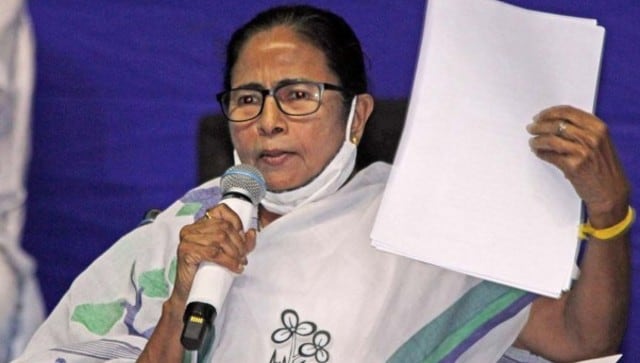 Politics
The TMC chief, who seeks to take up a larger role in national politics prior to the 2024 Lok Sabha election, is visiting Delhi for the first time after her party's win in the recent Assembly polls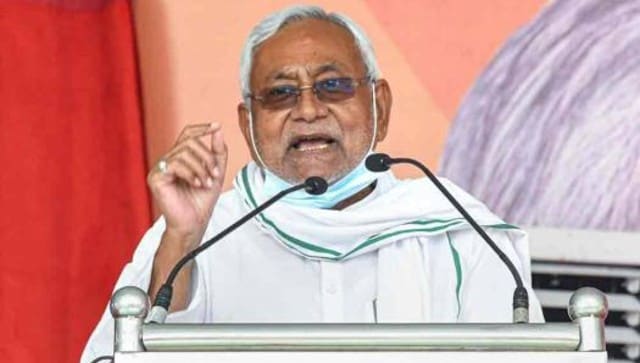 India
The Bihar chief minister said the state Assembly has passed unanimous resolutions twice in 2019 and 2020 in favour of a caste-based census.