Poultry scare: Centre rushes experts to bird flu-hit Kerala districts
The Centre today rushed a team of experts to Kerala to deal with the outbreak of bird flu in parts of the state.
New Delhi: The Centre today rushed a team of experts to Kerala to deal with the outbreak of bird flu in parts of the state.
Union Agriculute Minister Radha Mohan Singh told a group of Kerala MPs that a team of experts from the Bangalore regional lab of the Veterinary Institute has been sent to the state hit by H5 avian influenza virus.
"The minister has informed us that a group of experts from the national Veterinary Institute has also been sent to the state. They will reach Kerala tomorrow," Congress MP KC Venugopal, who led the MP's delegation, said.
Singh, who held a review meeting with senior officials from the department of animal husbandry in the presence of Kerala MPs, has assured the Centre's help to the state to deal with the situation.
Tests on dead samples conducted at the High Security Animal Diseases Laboratory at Bhopal has confirmed avian influenza as the cause of mass death of ducks, following which a red alert has been sounded by Kerala government in Alappuzha, Pathanamthitta and Kottayam districts to restrict movement of poultry and allied products.
The state government has worked out a plan to 1.5 lakh birds, including poultry, in the three affected districts of Alappuzha, Kottayam and Pathanamthitta.
Venugopal said the minister has assured financial assistance to the state to provide adequate compensation to the affected farmers.
"The Centre is awaiting reports from the state government. A decision of financial aid will be taken based on this report," he said.
The issue came to fore a few days back with the mass death of over 15,000 ducks in water-logged Kuttanad area in Alappuzha.
The Centre has also promised financial assistance to the state government to cull birds within one kilometer of the affected areas, Venugopal said.
All sorts of birds, including pets, would be burnt to death by using kerosene.
As per primary assessment, the virus was spread by droppings of migratory birds flown into the area.
PTI
Find latest and upcoming tech gadgets online on Tech2 Gadgets. Get technology news, gadgets reviews & ratings. Popular gadgets including laptop, tablet and mobile specifications, features, prices, comparison.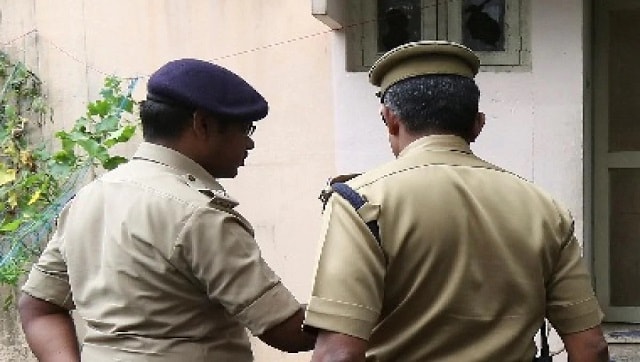 India
The ambulance driver, Noufal, was dismissed from service and taken into custody. The police will record the victim's statement later
Health
While this weakening of the foot muscles is hypothetical as per this study, the scientists behind the study insist that shoes with toe springs do alter the function of the foot.
India
With an array of solutions available for the healthcare organizations, it is only a matter of taking the first step in the right direction for the other pieces to fall in place.