Post-Budget, Narendra Modi government chalks out key targets for 2019, aims to capture hinterland votes
The NDA regime is preparing a blueprint to offer people universal access to social and economic services, which is expected to be pitched as big-ticket policy initiative ahead of Prime Minister Narendra Modi's quest for a fresh electoral mandate in early 2019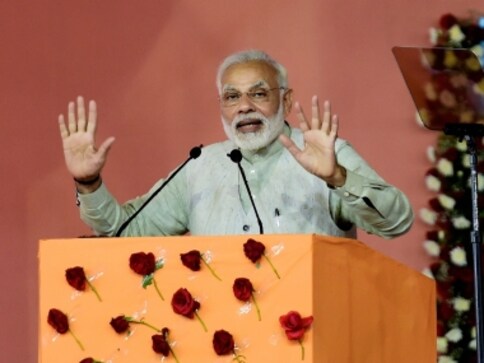 New Delhi: The NDA regime is preparing a blueprint to offer people universal access to social and economic services, which is expected to be pitched as big-ticket policy initiative ahead of Prime Minister Narendra Modi's quest for a fresh electoral mandate in early 2019. The top brass of the Central government under the guidance of the Prime Minister's Office (PMO) is giving shape to these intended initiatives to correct imbalances across regions and social strata, highly-placed sources said.
The action plan for 2019 reviewed by the Firstpost shows the government wants to execute its rural empowerment agenda through technological interventions in the farm and rural sectors. By the end of December this year, the government wants to turn the projects like universal digitised soil health cards and soil health solutions into a reality. This scheme, government sources believe, could get much-needed support by connecting all 2.38 lakh gram panchayats through a national optic fibre network. The progress to provide broadband connectivity, a senior official admitted, has rather been slow and only 1,02,414 gram panchayats are in service-ready condition now. They hope to complete the project by early 2019 only if they achieve an ambitious target of laying 755 kilometres of fibre line every week.
In its push for farm mechanisation, the government is aiming to raise a host of equipment leasing companies at 6,918 blocks covering 6,54,134 villages. The deliberations behind the closed-door meetings suggested that out of the 102.8 million farmers in the country, around 82 million of them hold less than two hectares of land. Although to improve agricultural productivity, mechanisation of farm operations is necessary, it would be unviable for small and marginal farmers to personally purchase farm equipment — a hitch the government is looking at to address.
"The government is working on a proposal to financially support the private entrepreneurs willing to set up ventures to own farm equipment and lease it to small and marginal farmers at reasonable rates. Potential entrepreneurs in over 2.67 lakh local bodies could also be tapped for this initiative," the official stated, giving an option to bring all farmers on board.
The government also proposes to have regional equity for East and North East India with a mega proposal to move 3.5 lakh hectares still under shifting cultivation to high-value crops by early next year. Top government sources argued that agriculture employs 48.5 percent of the work force in the country and to secure sustained growth, the farm sector must grow by at least four per cent. A significant reason for the government's focus on agriculture in this Budget was due to uneven growth during the 12th plan period that expired in 2017.
The announcement in the 2018 Budget was also largely aimed at pursuing long-term goals targeting 70 percent of the population living in rural areas, but the immediate policy preference is for leveraging Digital India to ensure that country has 60 percent digital penetration by next year and, secondly, creating the expenditure information network for to check leakages of government funds for effective public service delivery. This target, sources said, could be achieved through integrating the centralised system with the state treasuries to track all the government expenditure.
During a meeting held a year ago, panchayati raj representatives and sarpanches from various states had suggested to the Centre that they should be allowed flexibility in spending grants to set up WiFi facilities in the villages that would help them to gather information on weather, agriculture prices, and practices and customised education modules for students.
Another proposed aim is to make India the Number One startup destination by making 1,000 venture capital funds operational by early 2019. The government, in 2017, had taken several steps to ease the regulation on foreign exchange allowing 100 percent investment by foreign venture capital investors in startups. It is now also mulling over the idea of allowing foreign sellers to have collection agents in India and permitting flexibility in commercial borrowings from abroad for sustainable growth that is expected to generate large-scale employment. Another important target is creation of two major ports on the East and West coasts to increase the scale of maritime transport. Around 95 percent of India's trading by volume and 70 percent by value is done through maritime transport.
A Ministry of Shipping statement on 7 December, 2017 said major ports registered a positive growth of 3.46 percent during April-November 2017 and together handled 439.66 million tonnes of cargo as against 424.96 million tonnes handled during the corresponding period of 2016. Although the maritime agenda of the ministry has set a target capacity of handling 3,130 million tonnes by 2020, the sources in the government privy to the action plan said this could be achieved only with active participation from private sector and corporatisation of major ports would be the key to improve port infrastructure and efficiencies.
"It would also ensure access to the private capital market and bring in greater accountability, flexibility, autonomy, cut down red tape and promote competition. The dedicated freight corridors have to be complemented with the development of new ports along the corridor for the hinterland to harness the benefits, reduce the turnaround time for goods and delays in transportation," a senior officer privy to the government's thinking said.
In the education sector, the government agenda is to eliminate the enrolment gap for Scheduled Castes and Scheduled Tribes, girls and minority communities by the end of 2019. According to the government officials, there are pockets in the country where elementary education levels for these communities pose a major challenge. In secondary education on the other hand, the issues of access — especially for girls and Scheduled Tribes — remain significant. The government is contemplating issuing a directive to the ministries and other departments dealing with Scheduled Castes, Scheduled Tribes, persons with disabilities and minorities to bring out yearly status papers on plan expenditures earmarked for these sections both at the Central-level and state government-level. This is to ensure that funds are closely monitored and used for economic development and welfare of the targeted beneficiaries.
"To realise the full potential of the policies and action plan for 2019, we need to have 10 to 12 percent growth in the manufacturing and services sectors and subsequently create at least 110 million jobs in the next 15 years. We are also hoping to complete 2.25 lakh kilometres of roads and development of world-class infrastructure in 10 tourist circuits and bank account-linked social security for all by the end of 2018," top government sources said.
Modi recently expressed his desire behind closed doors with senior bureaucrats that they need to take speedy decisions and must remember whatever they do or not do, impacts the entire country. His directive to bureaucrats was unmistakably clear — the element of human touch has to be ensured in everything and small changes can bring in the big impact.
Through these proposed economic initiatives, the BJP-led NDA government also intends to outgrow being an urban-centric party and reach out to the sizeable vote banks spread across India's hinterland.
India
The prime minister said that his government is committed to linking the suburban areas of Bangalore with better connectivity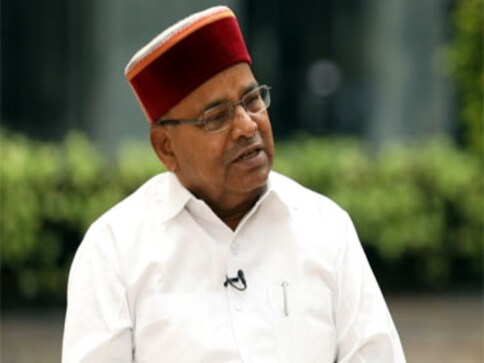 Politics
From governors to tribal leaders and even a former Lok Sabha speaker, the BJP has a glut of candidates to choose from and much to ponder while making its choice
India
Former Jharkhand governor, Droupadi Murmu, was chosen as NDA's candidate for 18 July presidential poll on Tuesday evening