PoK refugees seek better deal from Narendra Modi, seek minority status for Hindus and Sikhs
Modi travelled to Jammu and Kashmir on Saturday in a visit to all three regions of the state.
Jammu: An organisation of refugees from Pakistan-occupied Kashmir (PoK) on Saturdy addressed a memorandum to Prime Minister Narendra Modi, pressing for their demands that include a bigger settlement allowance.
The All JK PoK 1947 Sharnarthi Intellectual Forum also called for a minority status to Hindus and Sikhs living in the state, its general secretary Surjeet Singh said. It handed over the memorandum to Deputy Chief Minister Kavinder Gupta at a function in Jammu.
Modi travelled to Jammu and Kashmir on Saturday in a visit to all three regions of the state. Singh said the Modi-led government had sanctioned Rs 2,000 crore in 2015 at the rate of Rs 5.50 lakhs to each family of people displaced in 1947, 1965 and 1971. He claimed that various panels had recommended a higher compensation of Rs 30 lakh per family.
"We hope the prime minister will consider this demand sympathetically and release the remaining amount in our favour at the earliest," he said.
The forum also demanded housing colonies for the refugees who are living in "unhygienic and pathetic conditions" in camps since 1947. He said the forum also sought the prime minister's intervention against the acquisition of land for Sher-e-Kashmir University of Agricultural Sciences and Technology (SKUAST).
The forum claimed the land at Chatha , Rakh Chatha and Sujadpur village to the refugees of 1947 who had been given a `meagre' compensation for it. Their case, however, is pending in court.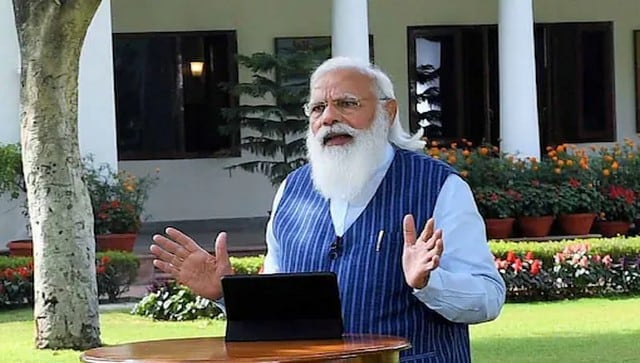 India
The reshuffle comes in less than a week after Prime Minister Modi last Saturday met secretaries of all ministries and departments to speak about required reforms in government processes.
India
The visit by the Saudi foreign minister comes at a time when India has been engaged with all leading powers on the developments in Afghanistan
India
Modi has been deemed to be one of the biggest supporters and proponents of Yoga.