PNB fraud case: CBI raids two Mumbai premises of Nirav Modi, ED attaches Mehul Choksi's properties
The Enforcement Directorate attached 41 properties worth Rs 1,200 crore of Nirav's uncle Mehul Choksi of the Gitanjali Group.
New Delhi: The CBI on Thursday said two places in Mumbai linked to diamond jeweller Nirav Modi were searched, leading to seizure of incriminating documents related to the Letters of Undertaking (LoUs) in the Rs 12,600-crore PNB fraud case.
The Enforcement Directorate attached 41 properties worth Rs 1,200 crore of Nirav's uncle Mehul Choksi of the Gitanjali Group.
A Central Bureau of Investigation (CBI) official said the agency on Wednesday night searched a small room in a Mumbai 'chawl' from where the agency seized a few LoUs. The agency got a tip-off on the room during the questioning of some people.
The official said the seized documents are "very important" and the chawl address is related to Nirav Modi's company.
Earlier in the day, an Enforcement Directorate (ED) official told IANS: "At least 41 properties with a worth of Rs 1,217.20 crore belonging to Choksi and companies controlled by him have been attached."
These include 15 flats and 17 office premises in Mumbai, Hyderabad Gems SEZ in Andhra Pradesh, shopping mall in Kolkata, farmhouse in Alibaug and 231 acres of land in Maharashtra and Tamil Nadu.
The IT Department had also attached four properties of the Nirav Modi group, including a farmhouse worth Rs 13 crore in Alibaug, and a 5.24 MW solar power plant worth Rs 70 crore in Ahmednagar. Both properties were in Maharashtra.
The Income Tax Department had also attached 34 more bank accounts and fixed deposits of the Gitanjali Group with a balance of Rs 1.45 crore.
Choksi along with Modi has been accused of defrauding the PNB of Rs 12,600 crore, with Rs 1,300 crore being added to the fraud kitty on Monday night.
The CBI had filed the first FIR in the scam on February 14 against Nirav Modi, his wife Ami, brother Nishal, uncle Choksi and his firms Diamond R US, Solar Exports and Stellar Diamond.
Modi, his family and Choksi left the country in early January.
The CBI filed a second FIR on February 15 for a Rs 4,886.72-crore fraud against Choksi's Gitanjali Group.
Till date, the ED has carried out searches at over 198 locations across the country and seized properties worth Rs 6,000 crore. The CBI has till date arrested 13 people in the case.
First Cricket News
CSK had an underwhelming 2020 season but the team, packed with seasoned players, is now displaying the efficiency it is known for.
First Cricket News
IPL 2021, LIVE Cricket Score, CSK vs SRH (Chennai Super Kings vs Sunrisers Hydrebad): MS Dhoni tosses the coin, but SRH win the toss and David Warner decides to bat first. "It looks like a different surface than we expected. The pitch has a nice grass covering, we are looking to put runs on the board and win. Two changes - Abhishek Sharma and Virat Singh make way for Manish Pandey and Sandeep Sharma," said Warner. MS Dhoni said he would have bowled anyway. "We were looking to bowl first. There is grass but the pitch looks tacky. There was a lot of dew last evening, and whenever there's dew, we prefer to bowl first. Lungi Ngidi and Moin Ali come back in playing 11 for Bravo and Tahir," said MSD at the toss.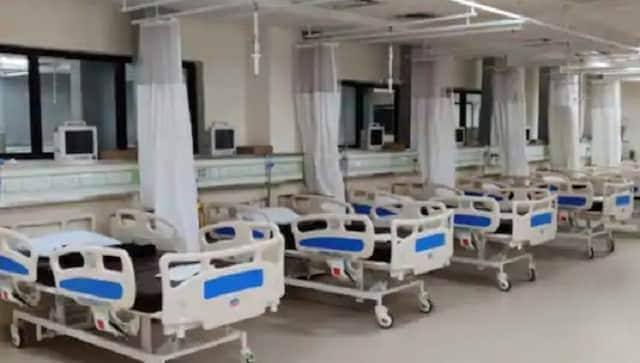 India
The oxygen supply in the hospital reportedly ran low for several hours, and there was a delay in the arrival of an oxygen tanker to the hospital