PM Nawaz Sharif self goals at UN speech: Is India's restraint against Pakistan working?
In limiting itself to 'diplomatic offensive', the Centre may have pre-empted a Pakistani move that was relying on a sharp counter-attack from India as a reaction to Uri.
Pakistan Prime Minister stayed true to his script during his address at the United Nations General Assembly. It was expected that Nawaz Sharif's message would carry little sum beyond habitual India bashing with Kashmir being the single point of obsession. But no one expected the kind of implosion that we witnessed on Wednesday evening with the Pakistani premier making a spate of unbelievable blunders, undermining his own country's position on the global stage.
As an uninspired-looking Sharif read out from a prepared text, his body language and lack of conviction indicated the amount of pressure he's under. It is no secret that addresses such as the one Sharif delivered at the UNGA on Wednesday are routinely conceptualised, written and vetted by the rogue state's real handlers in Rawalpindi.
What may have added to Sharif's discomfiture, however, is a troika of factors — personal, domestic and international.
The Pakistan PM is under increasing pressure back home due to corruption allegations involving his family. Earlier this month, cricketer-turned-politician Imran Khan led a huge Tehreek-e-Insaf rally in Lahore, capital of Pakistan's Punjab province and political stronghold of the PM's family. According to a report in the Gulf News, Imran accused Sharif's family of amassing massive assets abroad, "including property in London, with huge amounts of money secretly transferred from Pakistan." And on that very day, Pakistan Awami Tehreek, a politico-Islamist group, brought out another huge rally in Rawalpindi against PM Nawaz.
Amid the political pressure, Pakistan Army General Raheel Sharif may have created another vortex that Nawaz got sucked into. In a country where the military runs the show and the elected government dutifully does its bidding, the correlation between the army chief's impending retirement in November and stepping up of terrorist attacks against India can't be ignored.
As Sunil Raman writes in Firstpost: "Rawalpindi's patronage of 'good terrorists' to create further violence in the Kashmir Valley and attack the Indian military will continue with greater zeal in the coming months. India-Pakistan relations are set to worsen as Pakistan's generals become more determined to foment trouble in India."
One of the most interesting things about the Uri assault is its timing. Had the terrorist strike on Indian Army's camp near LoC — in which 18 Indian soldiers were martyred and over 20 injured — not taken place bang in the middle of 71st UNGA, Nawaz Sharif's "concern" over "human rights violations in Kashmir" wouldn't have sounded so hypocritical as it did.
It stands to reason, therefore, that the Pakistan-sponsored Uri strike came at an inopportune time for Nawaz Sharif. On the face of it, this makes no sense. Why would Rawalpindi willfully weaken its case against India when it had a chance to corner New Delhi on a global platform over Kashmir?
The answer may lie in Narendra Modi government's response. In limiting itself to "diplomatic offensive", the Centre may have pre-empted a Pakistani move that was relying on a sharp counter-attack from India as a reaction to Uri. That would have handed Nawaz the chance to play the victim card at UN and, even more crucially, given army chief Raheel a chance to sign off on a high.
It does not matter whether or not Pakistan Army wins or loses battles against India. For a dysfunctional state whose raison d'être is anti-India hatred, any military reversal could later be revisioned and turned into a self-delusional propaganda of victory, as Pakistan Army has done so often in the past. What matters is the original Islamic State's "never ending battle" against what it calls 'Hindustan'.
As Hiranmay Karlekar writes in The Pioneer: "A war against India, whose outcome may be declared a victory even if the reality is otherwise, will not only be a fitting end to his (Raheel Sharif's) tenure but helpful in realising his future ambitions, whatever these be."
This, then, could partly explain why a disconcerted Nawaz gave India juicy full tosses which were duly hit out of the park. While addressing the UNGA, PM Nawaz said: "Confrontation should not be our destiny in South Asia, Pakistan wants peace with India. I have gone the extra mile to achieve this, repeatedly offering a dialogue to address all outstanding issues. But India has posed unacceptable preconditions to engage in a dialogue."
It is astonishing that Nawaz's speech-writers in Rawalpindi didn't think this through. Vikas Swarup, spokesperson of India's Ministry of External Affairs, tweeted soon after: "PM Sharif at #UNGA says India poses unacceptable conditions to dialogue. India's only condition is an end to terrorism. This not acceptable?"
PM Sharif at #UNGA says India poses unacceptable conditions to dialogue. India's only condition is an end to terrorism. This not acceptable?

— Vikas Swarup (@MEAIndia) September 21, 2016
As reported by Business Standard, Minister of State for External Affairs MJ Akbar later pointed out to the media that "Pakistan at this moment seems to be run by a war machine rather than a government.
"Pakistan wants dialogue while holding a terrorist gun in its hand… Talks and guns don't go together. We have always been ready for a dialogue but we will not succumb to the blackmail tactics of the government in Islamabad that seems eager to use terrorists and terrorism as policy."
There were more gaffes.
"Burhan Wani," said Nawaz during the address, "the young leader murdered by Indian forces, has emerged as the symbol of the latest Kashmiri Intifada."
As far as self-inflicted wounds go, this would rank among the deepest. A Pakistan Prime Minister, while straining hard to convince the world from a UN platform that it "condemns terrorism in all its forms" in the same breath hailed the commander of a known terrorist outfit Hizbul Mujaheedin as a "hero". It may have been a not-so-subtle way of inciting more violence in Kashmir but in the process, Pakistan made its position a little more untenable before the global stage and pushed itself further into a corner.
MJ Akbar called it "self incrimination by Pakistan PM" while Vikas Swarup called it "glorifying a terrorist".
Pak PM Sharif at #UNGA glorifies Hizbul terrorist Burhan Wani in UN's highest forum. Shows continued Pak attachment to terrorism.

— Vikas Swarup (@MEAIndia) September 21, 2016
There is little point in arguing that it doesn't matter because the message was intended more at audiences back home than the heads of state. Pakistan wouldn't need to justify to its own people the policy of using terrorism as statecraft. Nothing that the United Nations says or does will make it change its mindset as long as it finds terrorism a profitable venture.
But Nawaz's lecture wasn't delivered in a bylane of Lahore to win a local body election. By openly confessing before a global audience that it supports terrorists, considers them heroes and wouldn't stop using violent extremism as a state policy, Nawaz queered the pitch for Islamabad and for its backers like China.
Part of Nawaz's frustration may have stemmed — and here I come to the third point — from the fact that Pakistan finds itself in a trench of its own digging. The Uri assault is a watershed moment in India-Pakistan relationship precisely because the world understands the depth of India's anger, the nature of its public outrage and would have noted New Delhi's still-in-place restraint despite extreme provocation. It wouldn't have been lost on UN Security Council that the Indian leadership is under extreme domestic pressure to show some sort of a tangible, preferably surgical retaliation. It may have offered New Delhi a sympathetic ear in exchange for a promise that would refrain from military intervention.
UN rejected Nawaz's "dossier" on Pakistan and its chief Ban ki-moon called Kashmir a "bilateral issue"; US lawmakers moved a largely symbolic yet unprecedented, bipartisan bill to declare Pakistan a 'state sponsor of terror'; US Secretary of State John Kerry asked Sharif to not rent Pakistan's territory for terrorism and asked it to show restraint on nuclear programme.
These developments point to a hardening of stance against Pakistan which may have caused its visible frustration. This isn't to say that any of these will force a visible, tangible change in its terror policy. China remains firmly by its side, US will continue to pump in billions and Pakistan shall continue to breed and nurture anti-India forces and use its geopolitical advantage to hold the world to ransom.
But for now at least, the Rawalpindi rogues are in a spot.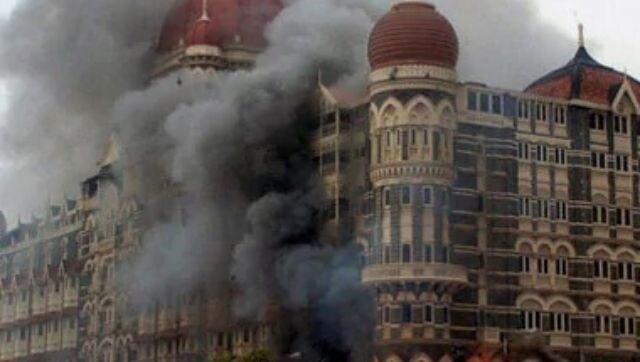 India
There comes a time when actions must speak louder than words. 26/11 was one such time when it just should have been done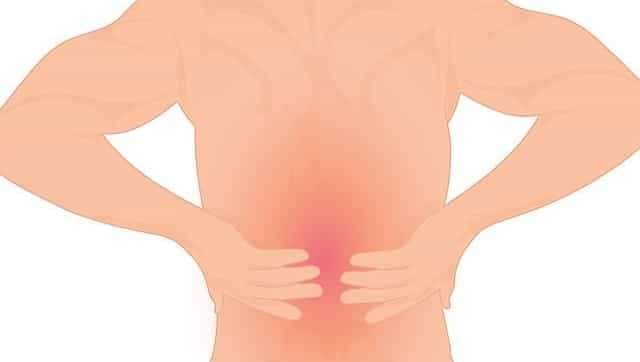 India
About 80 percent of population experience low back pain at some point in their lifetimes. It is the most common cause of job-related disability
India
Mann Ki Baat started on AIR from October 2014 and is broadcast in 21 regional languages, 31 local dialects and 16 foreign languages and is the most popular radio programme in India