PM Modi to inaugurate war memorial in Bhopal, likely to rake up surgical strikes
Prime Minister Modi will be inaugurating the war memorial — Shaurya Samarak — and address a meeting of former servicemen in Bhopal, ahead of the Brics meet.
On Friday, Prime Minister Narendra Modi will be inaugurating the newly built war memorial — Shaurya Samarak — and address a meeting of former servicemen at Lal Pared ground, in Bhopal during his three-hour visit, ahead of the Brics meet in Goa.
According to a report by Hindustan Times, this visit comes after his Dussehra speech in Lucknow, where he was quoted as saying "sometimes war is inevitable" in the wake of the surgical strikes by the Indian Army.  The state BJP vice-president, Vijesh Lunawat said, "It is a matter of pride for Madhya Pradesh people that the Shaurya Smarak came up with the state government's efforts and the PM is going to inaugurate it. This will give a boost to the morale of not only the armed forces but also the citizens of the country".
In an ANI report it is said that the Samarak covers 13 acres of ground and cost Rs 41 crore. It symbolises the various stages of life, war, death and victory. The bravery and glory of soldiers is celebrated in the Shaurya gallery display and India's gratitude is represented by the Shaurya Stambh. Defense Minister Manohar Parrikar will be present as well.
A report by The Times of India speculated that PM Modi is likely to speak about the surgical strikes on this occasion, and meet the former soldiers and war widows. The Shivraj Singh Chouhan government have sent invitations to General Dalbir Singh Suhag, Air Chief Marshal Arup Raha and Chief of Navy Staff Admiral Sunil Lanba.
Security has been ramped up in the state capital in view of Modi's visit. Railway stations, airports, bus terminals, important markets and localities in the city were secured ahead of the high profile visit. Vehicles were screened at different check points to ensure no untoward incident occur. The administration also issued a circular asking all government and semi government offices to suspended work post 3 pm.
Bhopal Deputy Inspector General of Police (DIG) Raman Singh Sikarwar said 5,000 policemen have been deployed at the airport, route and the venue of the three events
Modi will meet the Jain saint Acharya Vidhyasagarji Maharaj at a Jain temple first and then will inaugurate the Shourya Smarak.
He will remain in Bhopal for nearly three hours before leaving for his onward destination, said an official.
At 7:05 pm Modi will leave for Panaji.
With inputs from agencies
India
Modi has been deemed to be one of the biggest supporters and proponents of Yoga.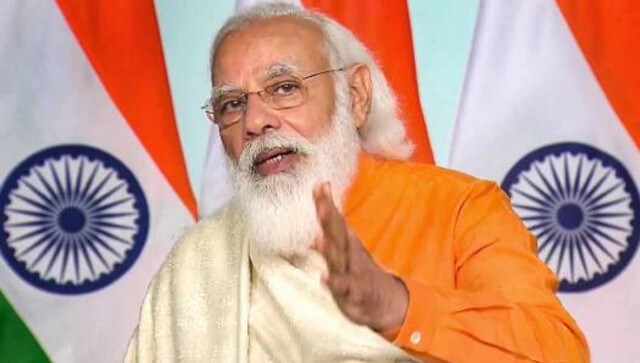 India
Huge celebrations have been planned for the occasion, with over 71,000 diyas to be lit at Varanasi's Bharat Mata temple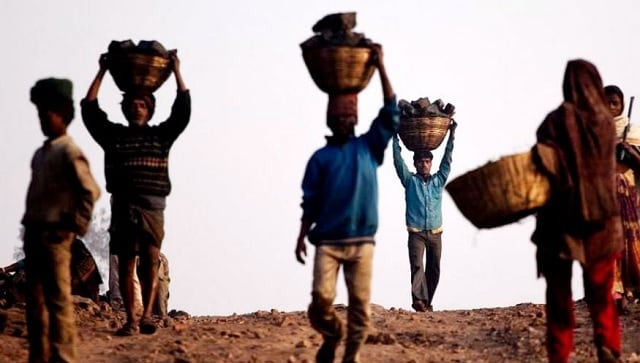 Business
Once the wages code comes into force, there will be significant changes in the way basic pay and provident fund of employees are calculated.