PM Modi greets the country on the very first Constitution Day, salutes Dr BR Ambedkar
Prime Minister Narendra Modi on Thursday appealed to the countrymen to uphold ideals and values of the Constitution and create an India that will make its founding fathers proud
New Delhi: Prime Minister Narendra Modi on Thursday appealed to the countrymen to uphold ideals and values of the Constitution and create an India that will make its founding fathers proud.
While laying the foundation stone of the Dr BR Ambedkar Memorial at Mumbai's Indu-Mills Compound in October, Modi had announced that 26 November — the day the Constitution was ratified by the Parliament in 1949 — will be observed as Constitution Day to spread awareness about Dr Ambedkar, the chief architect of the Indian Constitution. He had said, "on this day, every year, school children will be taught about constitution and Dr Ambedkar."
Ahead of the Lok Sabha Winter Session, the prime minister marked the day by tweeting:
Parliament all lit up on the eve of the 1st ever Constitution Day. pic.twitter.com/uje1RU2FJ6

— PMO India (@PMOIndia) November 25, 2015
Greetings to people of India on the historic occasion of 1st Constitution Day. May this day inspire you to know more about our Constitution. — Narendra Modi (@narendramodi) November 26, 2015
This day is a tribute to all those great women & men who worked tirelessly to give India a Constitution we are very proud of.

— Narendra Modi (@narendramodi) November 26, 2015
No mention of our Constitution is complete without remembering the stellar contribution of Dr. Babasaheb Ambedkar. I salute him.

— Narendra Modi (@narendramodi) November 26, 2015
With inputs from PTI
Find latest and upcoming tech gadgets online on Tech2 Gadgets. Get technology news, gadgets reviews & ratings. Popular gadgets including laptop, tablet and mobile specifications, features, prices, comparison.
India
In a clear swipe at China, Modi said without naming the country that entire world feels troubled by 'expansionist' forces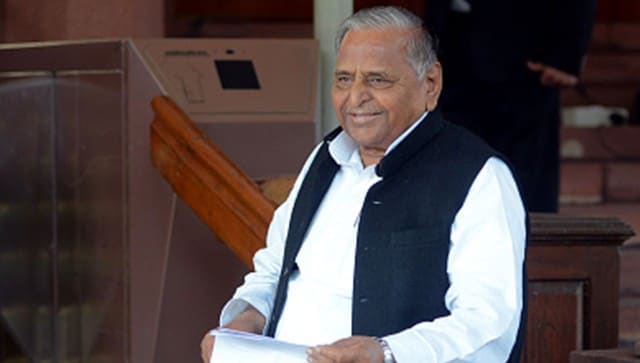 India
In his wish, Modi said that Yadav "is one of the senior-most and experienced leaders of our country who is passionate about agriculture and rural development"
India
The Rajasthan chief minister's remarks followed announcements by BJP-led governments in Uttar Pradesh, Haryana, and Madhya Pradesh that they are considering to enact a law against inter-faith marriages