Pick symbols of national pride carefully: What (mis)adventures of Khobragade has taught India
Devyani Khobragade, the Indian diplomat, who in 2013 became the symbol of all that was wrong with a weak-kneed UPA government unable to stand up to the American bully.
Guess whose "integrity" we are having "serious doubts" about these days.
Devyani Khobragade, the Indian diplomat, who in 2013 became the symbol of all that was wrong with a weak-kneed UPA government unable to stand up to the American bully.
Devyani Khobragade in whose defence India and US almost came to a diplomatic collision with a spate of petty ping-pong retaliatory measures like the American Center being told they could not screen films without a license and withdrawing the US Embassy's permit to import alcohol.
Devyani Khobragade whose treatment by the US so incensed BJP leader Yashwant Sinha he said India should retaliate by throwing the same-sex companions of gay and lesbian American diplomats behind bars since the Indian Supreme Court had just recriminalized gay sex.
Salman Khurshid, then the minister of external affairs summoned the US ambassador to register India's anger at the "insult". Narendra Modi tweeted that he had "Refused to meet the visiting US delegation in solidarity with our nation, protesting ill-treatment meted to our lady diplomat."
The nation hath no fury like its lady diplomat scorned. That was then.
Now Mr Modi's own ministry of external affairs has said in an affidavit in court that Khobragade's acts raise "serious doubts about her integrity." We've come a long way from 2014 when Yashwant Sinha dismissed her return to India saying "(b)ringing Khobragade is our defeat not a win because a case will be on against her in the US. The US has decided. So we somehow are bringing her back. It's clear that there was no effect of India's arguments on the US." Khobragade had become a symbol of India's loss of clout. "However much we condemn the undue harassment meted out to our diplomat (Khobragade) on American soil, it would not be enough," said Rajnath Singh, currently the Home Minister. Elections were approaching and the sullied honour of the Indian woman abroad was perfect to stoke some nationalistic outrage. Now the elections are over and Barack Obama was the red-carpet guest at the Republic Day parade and the government is trying to figure out how to solve a problem like Devyani Khobragade.
Khobragade's problem right now is that her children hold American and Indian passports and she did not inform the ministry about that. She insists she broke no rules. The ministry has a different take. "Devyani willfully violated government rules and provisions of various acts that bar holding of US passport and Indian diplomatic passport for her daughters" the ministry told the Delhi high court according to the Hindustan Times. They say she "willfully and blatantly violated the Indian passport act."
And for this we almost derailed India-US relations! Any buyer's remorse anywhere?
This does not mean the US government followed correct protocol in its treatment of Devyani Khobragade when it went after her for alleged underpayment of her maid. Or the Indian government should not have protested. But the chest-thumping outrage about "our" Khobragade and the studied silence about her (also Indian-origin) domestic help was quite striking. As the Indian government has "serious doubts" about her "integrity" now, somewhere in an office in New York, an attorney named Preet Bharara must be feeling tempted to say "I told you so."
Khobragade has had a rocky return to India. The US case and a threat of extradition hangs over any foreign posting. She was put on "compulsory wait" in December 2014 for airing her grievances to the media about an inquiry into her daughter's dual passports and reinstated in March 2015 as the director of the states division.
At that time The Times of India had reported that foreign secretary S Jaishankar felt that Khobragade was being "unnecessarily victimized". It also reported that Khobragade met with the PMO officials to discuss her case. And now this latest twist in the Delhi court.
All of it goes to prove that Devyani Khobragade remains as much a hot potato in India as she was in America.
While Khobragade tugged at the media's heartstrings by depicting herself as the pining mother separated from her children, the passport affair suggests that she wanted to really have the best of both worlds (or rather both passports). She has never explained why she didn't just bring her daughters with her when she returned to India. Khobragade says it's her "desire to keep the Indian passport" for her children that has gotten her into all this trouble. But let's not be deluded – she's not immune to the charms of the American one as well.
When asked if she would give up her daughters' US passports if the government asked her to do so, she told Suhasini Haidar "Well, so long as the government makes arrangements for my children to travel to the US, where their father and his family are based, why not."
Sorry, earth to Khobragade: It's not the government's problem that she is married to an American. It's not the government's job to smooth out all the logistical problems that can be caused thanks to the person you choose to marry. As many aam aadmi binational couples realise every day, it's not the government's responsibility to ensure that their children get to spend vacations without any hassle with their American grandparents as well as their Indian nana-nanis.
Khobragade has been happy to use the media to build a case for herself when she felt things were not moving the way she wanted them to. Just around the time Narendra Modi made his triumphant visit to the US, trying in effect to dispel the bad memories of the Khobragate, she gave an interview to Times Now complaining "Things haven't moved as much" but hoping "this government will take it up positively." She used an interview with The Hindu to remind the government that it needed to stand by the assurances they gave her a year ago. She blamed her colleagues in the "competitive" IFS who want "to set you back by making insinuations and connotations".
Khobragade was perfectly within her rights to protest her innocence and complain about her treatment by US law enforcement but nowhere was there any sense of her ruing the international row that happened around her though she told NDTV she was thankful to the country, the government and the Indian Foreign Service for rallying behind her. Instead The Hindu mentions an an email she sent demanding her case be included in the political agenda of Indo-US dialogue. That takes a sense of entitlement to another level well beyond feeling entitled to a nanny.
Clearly if the entire episode taught Devyani Khobragade anything it was to reinforce for her the importance of being Devyani Khobragade.
And if it's taught India anything, it's that one should look before leaping to knee-jerk nationalist chest-thumping. India should absolutely defend the rights of its citizens and diplomats abroad but it needs to pick those symbols of national pride a little more carefully.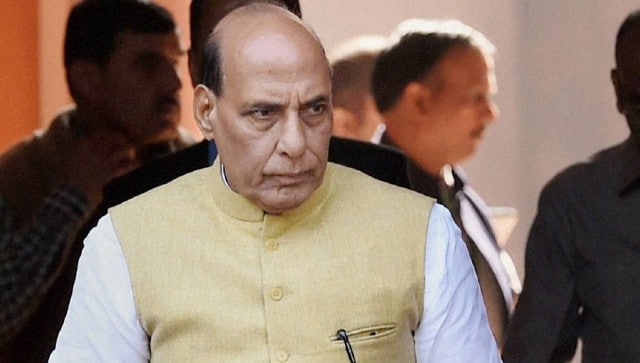 India
"The trust between the government and the industry has increased following the scrapping of the retrospective taxation. By doing this, we have rectified the mistake of the earlier government (UPA)," Singh said.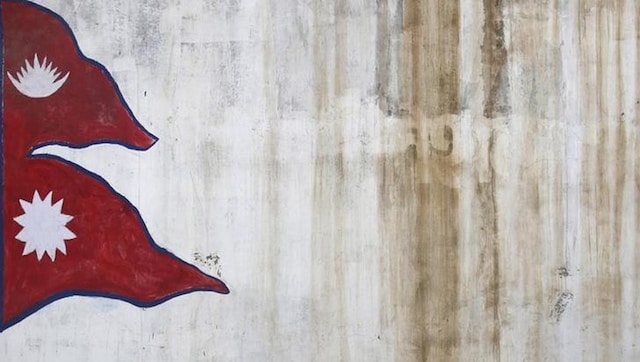 World
Budget Holiday means the Government of Nepal is unable to spend from the State treasury. This is probably the first time in Nepal that government expenditures are likely to be suspended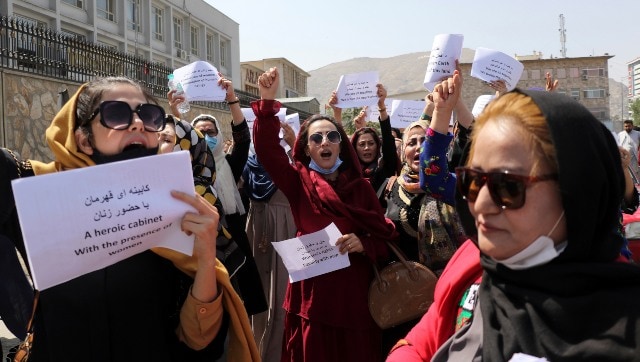 World
Recent controversial comments by Taliban leaders, like that of Hashimi, have exposed the Taliban's true nature as it ignores women, who make up half of the population of the war-torn country