Pehlu Khan killed by gau rakshaks in Alwar: Silence from govt amounts to more than just dereliction of duty
Earlier this week, 55-year-old Pehlu Khan was beaten to death in Rajasthan's Alwar district, by a mob of gau rakshaks. Khan's crime: He was transporting cows
As authorities deliberately choose to look the other way, killings in the name of cow protection continue with wilful abandon. Earlier this week, 55-year-old Pehlu Khan was beaten to death in Rajasthan's Alwar district, by a mob of gau rakshaks. Khan's crime: He was transporting cows. Never mind that he held in his possession documents testifying to the legal purchase of the cows.
Three of the five assailants, believed to be members of the Vishwa Hindu Parishad or Bajrang Dal, arrested by the police, have confessed to their crime. The vigilantes have reportedly said they were angered by Khan's shoddy treatment of the cows. In other words, the assailants believe that the shoddy treatment of a cow (even if that were to be true), is a legitimate excuse to take away the life of another human being.
#WATCH: 5 men beaten up & their vehicle vandalised by cow vigilantes in Rajasthan's Alwar; later 1 man succumbed to injuries (01.04.2017) pic.twitter.com/almfW9W954

— ANI (@ANI_news) April 5, 2017
A report in The Indian Express said that it was Pehlu Khan's decision to buy a milch cow instead of a buffalo that led his death. "When (Khan), 55, set out on the 240-kilometre road trip from his home in Jaisinghpur village, in Nuh tehsil of Mewat, to Jaipur last Friday, he was planning to buy a milch buffalo. A dairy farmer, he was hoping to increase milk production during Ramzan. But on Saturday, he decided to buy a milch cow instead, as the seller extracted 12 litres of milk in front of him and offered him a good deal. That decision cost him his life," described the news report.
In the prevailing atmosphere of continued bedlam and hatred, do these self–styled vigilantes care about the actual facts? Or are they simply determined to carry out their long-awaited ideological mission? Consequences, be damned. Since the ascension of the Narendra Modi-led BJP government to power in 2014, such attacks have been on the rise across the country. The list of such crimes lengthening by the day.
Last March, for instance, two Muslim cattle traders, one a minor, were found hanging from a tree in a Jharkhand village. A report in The Indian Express (21 March, 2016) said, "According to police, the arrested men claimed they killed Majloom and Inayatullah after they resisted their attempts to steal cattle being taken to a fair for sale. The police said it was looking at "all possible angles" since one of the arrested men was linked to a gau raksha outfit. The men also told police that the boy was killed because they feared he would identify them."
Rewind to 2015, when 50-year-old Mohammad Akhlaq was lynched to death at his home by a mob of at least 100 attackers, in Uttar Pradesh's Dadri, over rumours that the family had stored beef.
Given the increasing number of incidents where people are being slaughtered in the name of cow protection, it may not be out of place to argue that none of this could happen if the authorities — whether legislators or law-enforcers — had done their jobs with the integrity that the offices they occupy demand of them.
People would not be beaten to death if powerful officials and political supremos acted in consonance with the letter and spirit of the Indian Constitution. Not acting in time, not condemning outright such senseless acts of murder in strong, unambiguous language, amounts to more than just dereliction of duty. Such imperviousness, many would argue, is tantamount to colluding with the lawbreakers, to keep them on the warpath.
Consider in this context what Rajasthan's home minister Gulab Chand Kataria recently said in the aftermath of Khan's murder. It was "alright" if some people caught those who were illegally transporting animals, said the Minister, adding that "no one has the right to take the law in their own hands."
Such ambivalent statements from powerful legislators, and strategic silences, most importantly, on the part of the prime minister, are hurting Indian democracy and the multicultural, multi-religious values the very same politicians claim to stand for. The need of the hour is for the powerful to come out with unambiguous condemnation of all such acts of violence — whether these attacks are on Nigerians, Muslims, Dalits, or women.
Nothing short of unequivocal condemnation will redeem the situation.
Find latest and upcoming tech gadgets online on Tech2 Gadgets. Get technology news, gadgets reviews & ratings. Popular gadgets including laptop, tablet and mobile specifications, features, prices, comparison.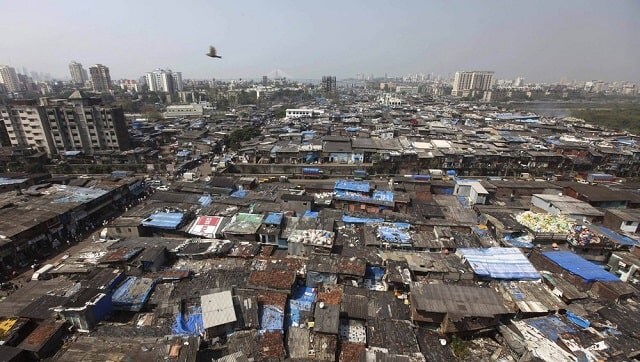 Lifestyle
In the post-COVID world, how much would design and structural modifications in places like Dharavi, contribute to bringing about substantial change in the living conditions of people living in overcrowded slums? Journalist and researcher Dipti Nagpaul explores.
India
In the run-up to the grand ceremony, there was no acknowledgement of the destruction of lives of fellow citizens, neither by the constitutional Head of State, nor by the ruling party, nor the Opposition, not even by the media
India
India and Pakistan are just part of a larger — fraught — landscape. Every nation-state to acquire nuclear weapons after the five permanent members of the United Nations Security Council is in Asia