Patriotism and a govt job: Former spies explain why they went to Pakistan
While Sarabjit Singh passed away following a brutal attack in jail last week, others live on to narrate the tale of Indian spies who have worked in Pakistan. Here are some of them.
In 2004, authorities of Lahore's Kot Lakhpat prison reprimanded Sarabjit Singh. Singh's transgression was that he hugged a fellow inmate, Karamat Rahi, who had also been arrested by Pakistan on charges of espionage. A native of Punjab's Gurdaspur district, Rahi had been vocal about his rights inside the prison and outside.
"They thought that I would influence Sarabjit," said Rahi, who returned to India in 2005, while recalling his last meeting with Singh.
While Singh passed away following a brutal attack in jail last week, others like Rahi live on to narrate the tale of Indian spies who have worked in Pakistan. The hope of a better life - thanks to assurances of easy money and a government job - make some men cross the border for meagre amounts.
For others, the permission to smuggle material which cannot be brought into India legally, is the temptation. And a third category of people agree to become anonymous soldiers in order to serve their country. Irrespective of their motivations to cross the border, their stories have a common feature: the Indian intelligence agencies' willingness to abandon them as soon as they come under Pakistan's radar.
As a young lad, Rahi used to work as a construction labourer. In 1983, when he was 32- years old, two men approached him without anyone referring his name to them, Rahi said.
"They know their targets well," he realised during his two years of training when he came across his fellow workers who were of similar age-group, background and aspirations.
Sharma and Bajwa - who, Rahi says, were his field officer and reporting boss - trained him in photography, reading maps and developing false identities. He was paid Rs 1,500 per month. It was decent money those days for someone who hadn't studied beyond class five, he said.
But in the summer of 1998, when Pakistan police arrested Rahi, he became a man who belonged to neither of the countries.
"I was asked to serve my country. But when I was arrested, my country did not back me. I am still a patriot. But I don't know about the people who hired me. I am not sure about the officers above my bosses, sitting in New Delhi. They pray that people like me should remain in Pakistan," Rahi said.
Since the day he arrived in India in March 2005, Rahi has been fighting for recognition. Bajwa, his reporting boss, had vanished by the time Pakistan released Rahi.
"Higher authorities offered me Rs 2 lakh not to raise the matter," he said, without revealing which authorities tried to cut the deal.
Rahi says that as a father he feels guilty that he isn't able to afford education for his only child, Ranjit. His son did not study beyond school and now helps his father in running a dhaba in their village.
Staring at a bleak future, Rahi says he was lucky, at least in one aspect. He was told the do's and don'ts of his job, something not every spy sent to Pakistan was informed of.
Kashmir Singh, is a case in point. He was in his late twenties when he quit the Indian Army. A man in his village was a clerk in the organisation whose people hired Singh to go to Pakistan "for a mission." Singh landed in Pakistan without receiving any kind of training on executing covert operations, and worked there for five years - photographing strategic locations of military troops and following people he was asked to keep an eye on by his bosses.
"I was on my own. I used random Muslim identities. I was Abdullah in one district. Hanif in another. I befriended people. All I had were my own interpersonal skills.
"Imagine living like that in a country like Pakistan. And that too, when you are there to spy on people," said Singh, who returned to India after spending close to three decades in Pakistan's prisons.
Although they contribute to the country's intelligence agencies by accessing crucial information, spies are never given formal identity cards for obvious reasons.
"The salwaar kameez, the traditional attire of Pakistan, was my only identity," said Daniel Mashi, a native of Gurdaspur, who was in a Pakistani prison between 1993 and 1997 on charges of spying. His recruiter, identified only as 'Kashmiri saab', told him that if caught, he should not reveal that he was working for India's Research and Analysis Wing.
Mashi followed the instructions and when caught, he claimed he was a smuggler after he was told that the punishment for smuggling was lesser than that for espionage.
"I cannot forget the beating they gave me," he said.
A father of three, Mashi now pulls cycle rickshaw for a living. Two boys from his village are still in Kot Lakhpat jail.
"Let's see what happens to them," he said, watching TV news of Sarabjit Singh's body being flow to India.
Find latest and upcoming tech gadgets online on Tech2 Gadgets. Get technology news, gadgets reviews & ratings. Popular gadgets including laptop, tablet and mobile specifications, features, prices, comparison.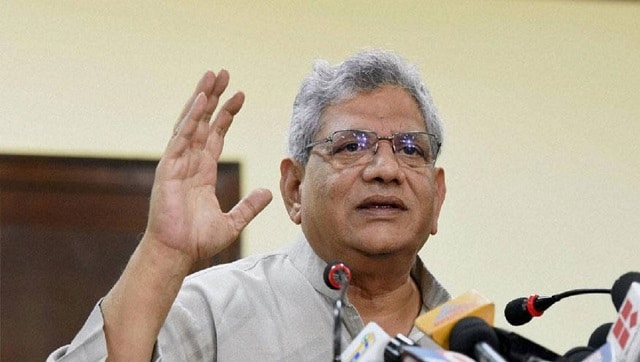 India
The CPM general secretary's statement comes after a political storm broke out on Sunday over the controversial amendment to the Police Act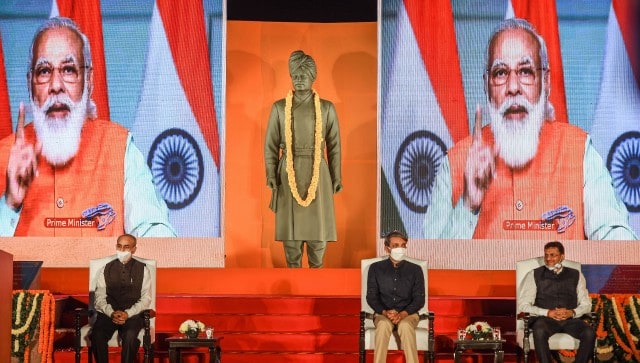 India
JNU students flashed posters of 'Modi go back' and 'we want answers' ahead of the unveiling of the statue by the prime minister at the varsity's north gate
World
Chinese foreign ministry spokesman Zhao Lijian said the ban on apps, under the pretext of national security, violates market principles and World Trade Organisation rules