Patidar leader Hardik Patel asserts that he is determined to eliminate BJP in Gujarat
Firebrand Patidar leader Hardik Patel on Sunday asserted that he was determined to work for the defeat of the BJP in the upcoming assembly elections in Gujarat
Ahmedabad: Firebrand Patidar leader Hardik Patel on Sunday asserted that he was determined to work for the defeat of the BJP in the upcoming assembly elections in Gujarat.
"I am not working for the victory of the opposition Congress, but am committed to the legitimate rights of my community," Patel said at a conclave of India TV.
"If the Congress party wins, it will be a vote against dictatorship."
Asked why he was shying away from saying that his Patidar movement was for the Congress, Patel said: "I have said earlier too that my fight is not for or against any political party, but against the system, against those who want to crush my democratic right to speak up for my rights."
"If the BJP agrees to give what we are demanding I will wrap up the agitation but not otherwise," he said, adding that their agitation will continue even if the Congress comes to power.
Asked what if the BJP came back to power, a smiling Patel said: "Wait till December (when the Gujarat elections are due)."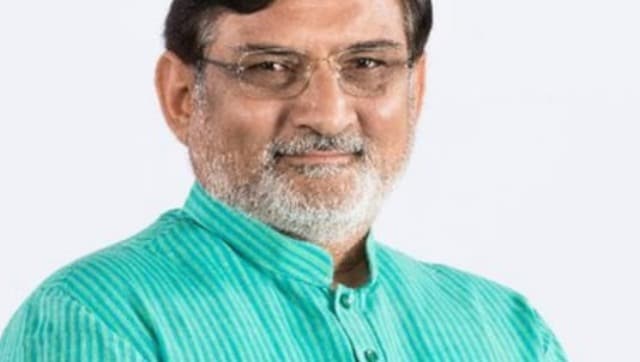 India
In the cross-currents of development and a dark agenda floats Lakshadweep's future. Its moment to choose has come
Politics
Several BJP leaders downplayed the impact of Mukul Roy's return to TMC, with Dilip Ghosh saying Roy himself wasn't sure whether the BJP 'gained anything'
Politics
Before his death, Prasada Sr who had contested and lost against Sonia Gandhi for the leadership of Congress was totally disillusioned with the Congress and Gandhis, in particular