French national Pascal Mazurier, arrested on charges of raping his three-and-a-half -year-old daughter, has reportedly told the Bangalore police that he is being framed by his wife.
Mazurier was arrested on Tuesday morning after the government finally clarified that he does not have diplomatic immunity. Mazurier is deputy head of the Chancery at the French Consulate in Bangalore.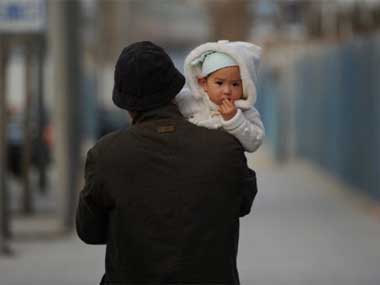 According to a report in the Bangalore Mirror, police sources say that Mazurier claims that Suja had been threatening to make his life miserable.
"I have been transferred to South Africa and was supposed to leave India by August-end. My wife, with whom I have some domestic problems, was not willing to accompany me. So she has framed me in the case and has tarnished my career and reputation," Mazurier reportedly told the police.
As per details given by Mazurier, he met Suja Jones through a common friend in Kolkata in 2000 and got married a year later in Mazurier's in Port St Marie in France.
The couple moved to Bangalore in 2008.
The Mirror, again based on police sources, quotes Mazurier as saying: "Since the past one year, the chemistry between us has not been good. We have fought frequently and she has threatened to make my life miserable. With all this, I suspect she has accused me of rape on false grounds."
He is said to have asked the police to investigate why Suja went to the Baptist Hospital, which is 6 km from their apartment, when there are three other hospitals near their residence.
While preliminary findings of the Bowring government reportedly confirm sexual abuse, the police is waiting for the DNA test reports that are expected in the next couple of days.
Meanwhile, Mazurier has been sent to 14-days of judicial custody. The Bangalore police is taking no chances with the French national's security after he was slapped by a protestor on Tuesday at the Bowring hospital, where he was taken for a medical test.
He has been provided security personnel outside his cell, reports the Times of India. Lodged in the VIP block of the Parappana Agrahara Central Prison, Mazurier shares the block with mining baron Gali Janardhan Reddy.
"The room doesn't have a cot. The sources said a new mattress, a blanket and mosquito curtain were brought to the cell on Tuesday night. A 20-inch television set is the sole mode of entertainment for the 39-year-old deputy head of chancery in the French consulate. Pascal was seen watching National Geographic on Wednesday afternoon," according to the Times of India.
He seems to give the prison menu a miss on his first day. Prison officials claim that a French official, believed to be a consulate official, gave Pascal food in a wrapped in silver foil. He was also given "bananas, biscuits and mineral water."
Read Bangalore Mirror's full report on their website: http://bit.ly/MNp9DV
Updated Date: Jun 21, 2012 21:17 PM