Parrikar sets new guidelines for defence ministry on appeals in SC
The policy also states that no appeals would be filed in sensitive matters or those involving public policy unless approved by the minister.
New Delhi: Cracking down on routine filing of appeals in the Supreme Court by defence ministry in several cases decided in favour of employees and pensioners, Minister Manohar Parrikar has issued a fresh set of guidelines overhauling the procedure.
The step is likely to bring down grievances of civil and military employees, pensioners and disabled soldiers, since the ministry was known to litigate till the Supreme Court decided against it.
In the fresh MoD policy, the concern of the defence minister over rising litigation in routine matters and those
involving meagre financial implications has been noted.
The fresh procedure would now involve the processing of proposals by the Defence Services Headquarters on whether to file an appeal or not. The joint secretary concerned would either send the file back for implementation or for the views of Legal Advisor (Defence) if he feels that the case is fit for appeal.
If the legal advisor feels that the case is not fit for appeal and the joint secretary agrees, then the file would be sent for implementation. In case the joint secretary is in favour of filing an appeal, the approval of additional secretary would have to be taken.
The policy also states that no appeals would be filed in sensitive matters or those involving public policy unless
approved by the minister.
On implementation, the ministry is expected to shed the "compulsive litigant" tag, experts said.
The move comes soon after the submission of the report of the Committee of Experts constituted by the defence minister which expressed displeasure with the MoD for "indulging in luxury of litigation" and which recorded that appeals were being filed as a default reaction by indulging in "ego-fuelled" litigation.
The committee, comprising Lt Gen (retd) Mukesh Sabharwal, Lt Gen (retd) Richard Khare, lawyer (retd) Major Navdeep
Singh, Kargil veteran Major (retd) DP Singh and former Judge Advocate General (retd) Maj Gen T Parshad, had reminded the ministry that government was not an ordinary litigant trying to win against its own citizens by hook or crook and it was its duty to settle honest claims and policies already adjudicated by high courts and Supreme Court.
The Committee had recommended that in case of both civil and military employees, decisions of tribunals in their favour should normally be accepted and a challenge should only lie in exceptional cases at best till the high court and only in the rarest of rare cases to the Supreme Court.
PTI
Find latest and upcoming tech gadgets online on Tech2 Gadgets. Get technology news, gadgets reviews & ratings. Popular gadgets including laptop, tablet and mobile specifications, features, prices, comparison.
News & Analysis
Facebook India's managing director was summoned to appear before a Delhi legislative panel on Wednesday after failing to front the committee last week.
Business
This development comes just hours after the Supreme Court restrained till 28 October the SP group and Cyrus Mistry from pledging or transferring their shares in Tata Sons Pvt Ltd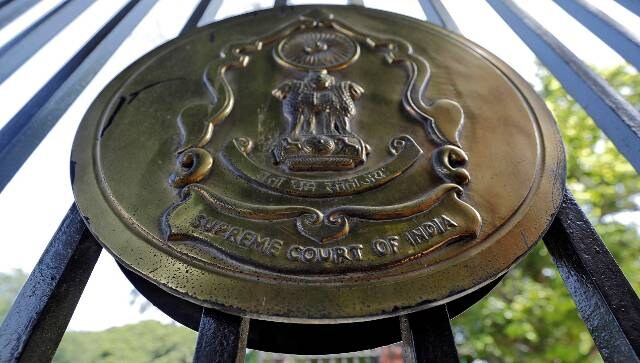 Business
On 10 September, the apex court adjourned the hearing ordering that all decisions by RBI, Centre and banks be placed before it for consideration