Parliament Monsoon Session: Salahuddin claiming Hizbul Mujahideen can target anywhere in India, says govt
Terrorist group Hizbul Mujahideen chief Syed Salahuddin is reported to have made claims that his outfit has the ability to hit targets anywhere in India at any time, Lok Sabha was informed on Tuesday
New Delhi: Terrorist group Hizbul Mujahideen chief Syed Salahuddin is reported to have made claims that his outfit has the ability to hit targets anywhere in India at any time, Lok Sabha was informed on Tuesday.
"Syed Salahuddin, supreme commander of the terrorist group — Hizbul Mujahideen — is reported to have made such a claim in the media," Minister of State of Home Affairs, Hansraj Ahir said in a written reply.
Ahir said the militant group has been getting logistic support, including arms and ammunition, from Pakistan.
"As per available information, some of the weapons and other items recovered from the encounter sites have the markings of the foreign countries," he said.
Last months, Salahuddin was designated as a "global terrorist" by the United States.
Replying to another question, Ahir said in 2017 (up to 16 July), 104 terrorists have been killed in Jammu and Kashmir as a result of coordinated action between the security agencies.
India
As part of its Republic Day celebrations, 12 tableaux of various states and Union Territories and nine of ministries rolled down Rajpath showcasing India's diversity
India
The police have recovered incriminating materials, arms and ammunition from the site of the encounter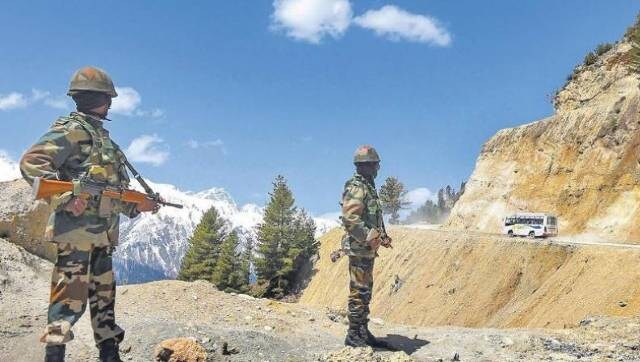 India
The ceremony was a solemn occasion to appreciate and recognise the professionalism in operational roles performed by the units during their tenure in northern Command, a defence spokesman said